Christian Female Militia Fights ISIS in Syria in Kurdish Dominant Region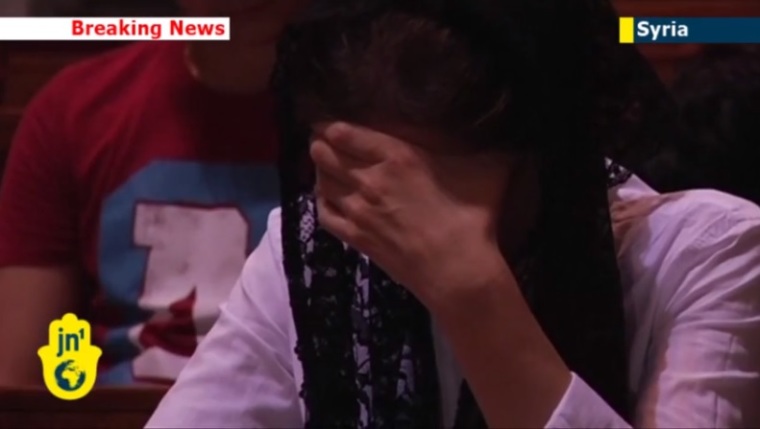 A newly formed Christian female militia, comprising around 50 graduates, is fighting the Islamic State terrorist group to protect Christian areas in Syria's Hasakeh province.
The new battalion is called "Female Protection Forces of the Land Between the Two Rivers," which refers to Tigris and Euphrates.
It's like the Women's Protection Units, also known as Women's Defense Units or YPJ, a military organization set up in 2012 as the female brigade of the leftist People's Protection Units militia, or YPG in Syria's predominantly Kurdish north.
A 36-year-old fighter, identified as Babylonia, told AFP she joined the force to secure her children's future. "I miss Limar and Gabriella and worry that they must be hungry, thirsty and cold. But I try to tell them I'm fighting to protect their future," she was quoted as saying, speaking of her two children.
"I'm a practicing Christian and thinking about my children makes me stronger and more determined in my fight against Daesh [Arabic acronym for Islamic State]," she added.
Babylonia said she was encouraged by her husband to join the force.
"I fight with a Kalashnikov, but I'm not ready to become an elite sniper yet," an 18-year-old Lucia was quoted as saying.
The armed Christian force is currently focusing on protecting majority Christian parts of Hasakeh.
Christians are among the top civilian targets of Islamic State, also known as ISIS or ISIL and which controls large swathes of territories in Syria and Iraq. Hundreds of thousands of Christians have already fled Syria and Iraq or remain internally displaced.
More than 700,000 of Syria's Christian population of 1.1 million have been displaced by ISIS, which is an offshoot of al-Qaeda and is seeking to establish a caliphate in the Levant region and beyond.
ISIS has also carried out attacks in France, Turkey and Lebanon among other countries.
The recent mass shooting in San Bernardino, California, which killed 14 people, was carried out by a couple, who, ISIS claims, were its supporters.
In a propaganda video released last month, ISIS threatened the United States and its allies that are fighting the Sunni terror group to "bring it on."
"America, you claim to have the greatest army the history has known," the voiceover says in the video. "You may have the numbers and weapons," but U.S. soldiers are still scarred from their "defeat" in Afghanistan and Iraq, and they have become suicidal, it claims, saying over 6,500 U.S. soldiers commit suicide annually.
It cites a prophecy, saying ISIS will fight "80 banners," or partners in the international coalition fighting the terror group. As of now, 60 nations are part of the coalition, which the video refers to as a "coalition of devils."
"Your numbers only increase our faith," it warns.