Christian Flight Surgeon Says Air Force Punished Him Over Biblical Beliefs on Sexuality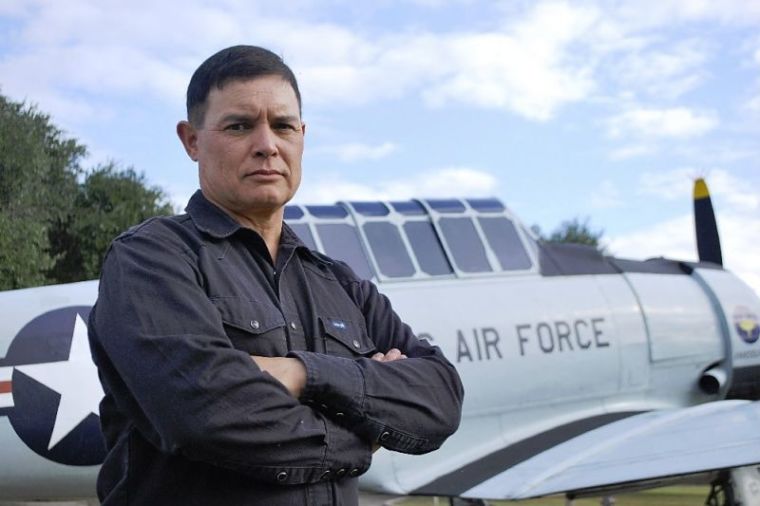 A United States Air Force colonel who has served in the military for 26 years says he was unfairly punished by a commanding officer because of his traditional Christian beliefs on marriage and sexuality.
The First Liberty Institute, a national law firm dedicated to defending religious liberties, sent a letter to Major Gen. Mark Brown at Joint Base San Antonio, Texas, on Wednesday to demand that he rescind a Letter of Admonishment and the Unfavorable Information File placed on Col. Michael Madrid's military record.
Madrid, who once served as a naval aviator, now serves as an Air Force flight surgeon and has been awarded the Meritorious Service Award, but was accused in 2014 by a fellow officer who was being court martialed of making derogatory statements about homosexuality.
Following the accusation, a thorough Command Directed Investigation was initiated into the allegations against Madrid. The CDI specifically investigated whether or not Madrid had issued "derogatory or demeaning comments about homosexuality."
"During the CDI, Col. Madrid categorically denied making derogatory or demeaning comments about homosexuality. Col. Madrid stated he is a devout Christian with sincerely held religious beliefs and that his treatment of others does not change based on their religious belief, or lack of belief, or their sexual orientation," the demand letter states.
"Multiple witness statements included in the CDI deny observing or hearing Col. Madrid make derogatory or demeaning comments about homosexuality. Multiple witness statements also make reference to Col. Madrid's religious beliefs as a possible basis for the allegations in the CDI. Nevertheless, even the witness statements that indicate Col. Madrid held a negative view of homosexuality were based on speculation and conjecture about Col. Madrid's religious beliefs, not observed behavior."
"For example, one witness stated, 'Col. Madrid made reference to the Bible and his view that marriage should be between a man and a woman. ... I felt it was inappropriate for Col. Madrid to make religious references in regards to ... sexual orientation,'" the letter continued.
By April of last year, the investigation was completed. It was determined that claims against Madrid were "unsubstantiated" and he was exonerated of any wrongdoing.
However, that didn't keep Maj. Gen. John E. McCoy, the acting vice commander of the Air Education and Training Command, from reopening the case. Without citing any new evidence or conducting a new investigation, McCoy issued Madrid a Letter of Admonishment based on the allegations investigated by the CDI.
"In the LOA, Maj. Gen. McCoy alleged that Col. Madrid made a false official statement to the investigating officer when he denied the allegations in the unsubstantiated CDI. In other words, Maj. Gen. McCoy accused Col. Madrid of lying to the investigator, even though the investigator determined that a preponderance of the evidence showed Col. Madrid to be telling the truth," the letter explains. "Specifically, Maj. Gen. McCoy alleged that Col. Madrid 'breached integrity by giving the impression that [he] had not made those comments.' As a result, Maj. Gen. McCoy's LOA resulted in a UIF being placed in Col Madrid's record — a potentially career-ending action."
The demand letter argues that Madrid was denied his due process and that the UIF and reprimand letter issued to him violated federal law.
"Maj. Gen. McCoy's LOA deprives Col. Madrid of due process because it purports to overrule the unsubstantiated CDI. In other words, more than two years after the CDI cleared Col. Madrid of the allegations, Maj. Gen. McCoy, who was apparently dissatisfied with the CDI, took matters into his own hands and issued the LOA based upon his own opinions," the letter reads. "Maj. Gen. McCoy took adverse action against Col Madrid based on an entirely new allegation, but without introduction new evidence or conducting a new investigation."
At a press conference on Wednesday, Madrid explained that he's a Christian and his faith is very important to him but denied ever saying such comments, adding that he finds such comments "unacceptable."
"I am deeply concerned that the Air Force punished me because of my religious views," Madrid said. "As I stand here today, even as a colonel in the United States Air Force, I can tell you that it is incredibly intimidating to be in this situation. But as a senior officer, it is my responsibility to be a leader. I am not the only one who has experienced this kind of religious hostility. But I know that if I don't take this stand, religious freedom will continue to slip away."
First Liberty senior counselor Mike Berry, a Marine Corps veteran, said during the press conference that "being a person of faith in the military was never a problem until recently."
"At First Liberty, we have observed a disturbing trend in recent years of increasing religious hostility to our service members, especially those of faith," he said.
Berry and First Liberty were involved in helping exonerate Navy chaplain Wes Modder, who faced possible career-threatening punishment after voicing his religious beliefs on sexuality during a counseling session.
Additionally, First Liberty also came to the defense of Marine Lance Cpl. Monifa Sterling, who was issued a bad conduct discharge after taking issue with a supervising officer at Camp Lejeune, North Carolina, who demanded she remove slips of paper that contained Bible verse Isaiah 54:17 from her desk.