Christian Football Player's Wife Allegedly Aborted Baby of Pastor Who Killed Him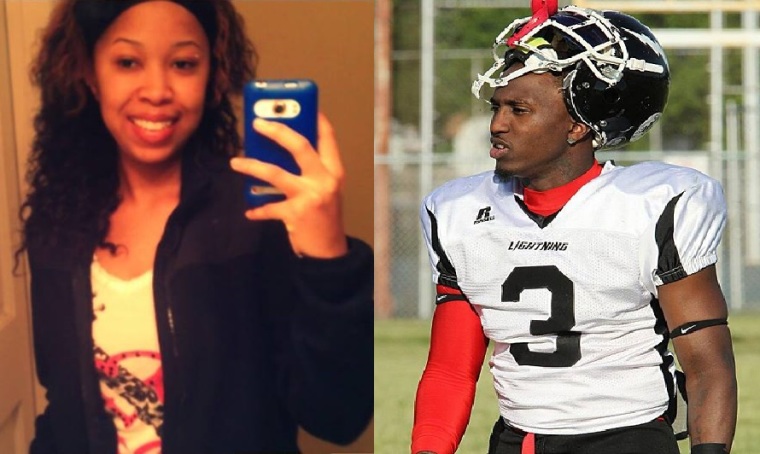 Tykia Smith, wife of the late semi-pro football player Deante Smith, 25, allegedly aborted a pregnancy that resulted from an affair with her pastor. According to friends and family members, she then pretended she miscarried before her husband was shot dead by the pastor during a confrontation inside his church on Sunday.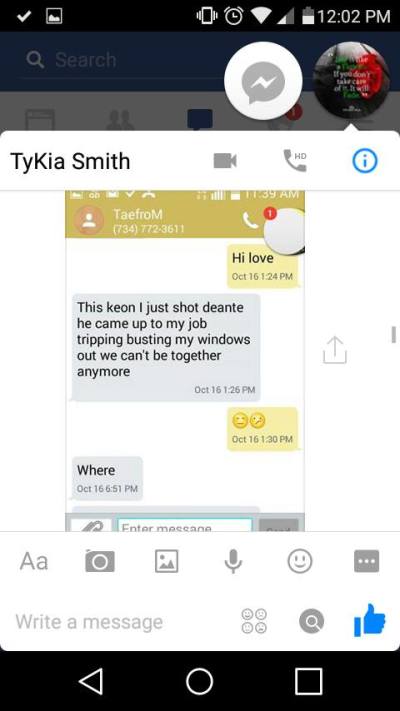 The Wayne County Prosecutor's Office told The Christian Post Thursday that they are reviewing the case to see what charges, if any, will stem from Smith's death.
Emotions continue to run high among family members and friends of Smith over his death at the hands of his estranged pastor, identified as Keon Allison.
And they have been flocking to social media, along with other onlookers, to condemn the adulterous relationship between the pastor and Smith's wife, and called on officials to quickly arrest Allison for murder.
"PASTOR KEON ALLISON IS A MURDERER. HE GOT MY FRIEND WIFE PREGNANT DURING THEIR AFFAIR AND HE SHOT DEANTE SMITH COLD BLOODED 5 TIMES INSIDE THE CHURCH BECAUSE HE CAME TO CONFRONT HIM WITH A BRICK. THIS CHURCH SHOULD BE BURNED TO THE GROUND," wrote April Renee, who described herself as a friend of Deante's on the Facebook page of the City of God Church.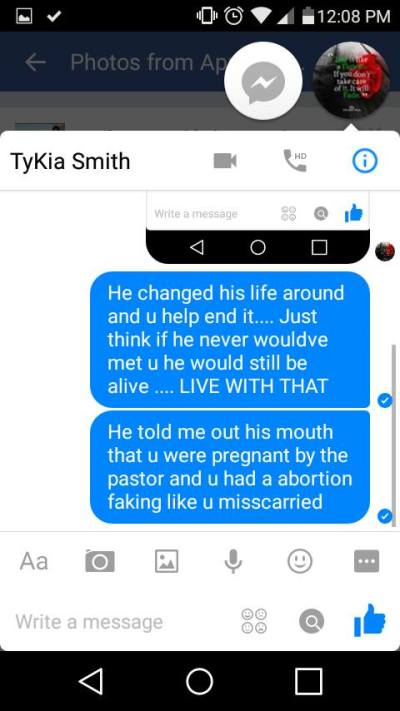 Renee later shared two text messages she claimed came from conversations she had with Tykia Smith on Facebook, including one message she said was sent from Smith's phone by Allison after the shooting.
"This is what his cheating wife just inbox me," she noted to friends on Facebook Monday.
The message read: "This is Keon I just shot Deante he came up to my job tripping busting my windows out we can't be together anymore."
The date on that message is last Friday, Oct. 16, but the Detroit Police Department said they were alerted of Smith's shooting inside the City of God Church on Sunday, Oct. 18.
Noting the discrepancy, Dennice Owens, another person involved in the conversation, suggested if the information is authentic it should be brought to the attention of the police.
"April Renee was that text shown to the police because if he was killed two days later that's premidetated (sic) murder is he in jail yet?" she asked.
In another chat session that Renee claims is between her and Smith's wife, she blames Tykia for her role in his death.
"He changed his life around and u help end it. … Just think if he never would've (sic) met you he would still be alive. … LIVE WITH THAT," Renee charged.
She then noted: "He told me out his mouth that u were pregnant by the pastor and u had a abortion faking like u miscarried."
The Christian Post reached out to both Tykia and Renee for comment Wednesday, but neither responded to a request to be interviewed.
On Thursday, Maria Miller, assistant prosecuting attorney and director of communications for the Wayne County Prosecutor's Office in Michigan, said a warrant request has been made by investigators with the Detroit Police Department on the case, and it is currently being reviewed. She urged anyone who might have evidence that they think would be useful to the police to come forward.
"The case is being reviewed but no charges have issued at this time," Miller told CP. "If there are people that have not turned evidence over to the police that they think will be helpful I would urge them to do so."
Miller declined to discuss what charges, if any, might be filed in the case, but noted that the prosecutor's office was working hard to ensure that the best possible decision is reached.
"I'm not going to speculate on that. That's why the people here are reviewing it to see what would be appropriate in this case," she said.
"There is a lot that we look at before we make a charging decision in a case like this, so we take the time that we think is needed. We don't try to make a fast decision because it could be incomplete, the information that we have, so we are trying to gather everything to make the best decision that we can," she added.
At about 1:40 p.m. on Sunday, according to a statement from the police, DPD officers from the 8th precinct responded to a shooting "that just happened" at the small City of God Church where Allison serves as pastor.
"Upon arrival officers were directed to the inside of the location where they observed the 25-year-old male victim suffering from multiple gunshot wounds to the body. The suspect, a 36-year-old male who was still on scene, advised officers that he shot the victim," said the statement.
Assistant Chief of DPD Steve Dolunt told the Detroit Free Press that the pastor shot Smith with a semiautomatic pistol. Smith suffered injury to his chest and later died at Botsford Hospital.
The pastor reportedly charged that Smith had harassed him multiple times in the past and on Sunday had attempted to attack him with a brick.
"During that time the suspect produced his firearm and fired multiple shots at the victim striking him in the body. The victim was transported to Botsford Hospital where he was pronounced deceased. The suspect was temporarily detained for questioning and released pending further investigation. The suspect was not injured," the DPD statement continued.
WATCH PASTOR ALLISON IN ACTION BELOW: