Christian Groups Blast ABC's 'The Real O'Neals' for Showing 'Pure Contempt for Jesus and Christianity'
Christian groups are denouncing ABC network's new comedy series "The Real O'Neals" for mocking Christianity and exposing children to sexual and expletive-laced dialogue.
Debuting earlier this month, "The Real O'Neals" centers around an Irish Catholic family dealing with a son who came out as gay and parents who are possibly filing for divorce.
Tim Wildmon, president of the American Family Association, wrote in a column published Wednesday that the television series "shows pure contempt for Jesus and Christianity."
"'The Real O'Neals' mocks Christianity and insults Catholicism. AFA recognizes this show ridicules people of faith, and Christians across America are offended by it," stated Wildmon.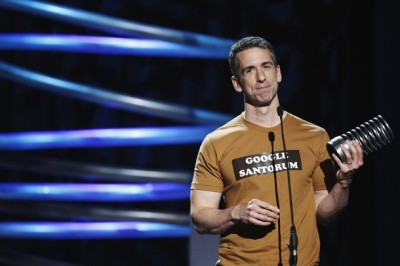 Wildmon noted that the program was produced by Dan Savage, an LGBT anti-bullying activist who is nevertheless known for verbally attacking Christians.
"A perusal of Dan Savage's work reveals a career built on advocating violence — even murder — and spewing hatred against people of faith," continued Wildmon.
"Despite his extremism, vulgarity and unabashed encouragement of dangerous sexual practices, ABC's newest sitcom with Savage as its executive producer is now airing on Tuesday evenings."
The Parents Television Council, which has also taken issue with the program, recently released research it conducted about the graphic content on the series, which is rated PG.
"PTC research has found that the first three episodes of ABC's new show, 'The Real O'Neals' were saturated with adult content," noted PTC.
"Children watching were exposed to either sexual dialogue or bleeped profanities on an average of once every 43 seconds — in spite of the fact that the show is rated TV-PG and airs as early as 7:30 p.m. in half the country."
PTC President Tim Winter said in a statement that "ABC has essentially inserted explicit and adult-themed humor into a PG-rated, primetime program that is about a family, created for families."
"Even worse, much of the sexual and expletive-laced dialogue is delivered by characters who are children. Simply put, the network is defrauding parents by rating this show as appropriate for young children," continued Winter.
"I'd argue that most parents would not agree that the kind of content found in 'The Real O'Neals' is anywhere near acceptable for family audiences."
"The Real O'Neals" is not the first primetime network family comedy centered around an Irish Catholic family with an openly gay son.
In 2014, CBS premiered a series called "The McCarthys" involving an sports-focused family with a gay son who was an adult. The program was canceled after one season.
Catholic League President Bill Donohue seems optimistic that a similar fate may meet The Real O'Neals, arguing that the series was already failing in the ratings.
"ABC is in a jam and they know it. Even they must admit that last night's episode of 'The Real O'Neals' was just plain stupid. The ratings show it: once again, it trailed the competition on CBS and NBC," wrote Donohue.
"The show is in trouble. … The other family shows on ABC, 'The Goldbergs,' 'Modern Family,' 'Black-ish,' and 'Fresh Off the Boat' have been renewed; the latter made its debut this year."