Christian lobby group lauds Hilton chain for dropping in-room porn
Christian lobby group lauds Hilton chain for dropping in-room porn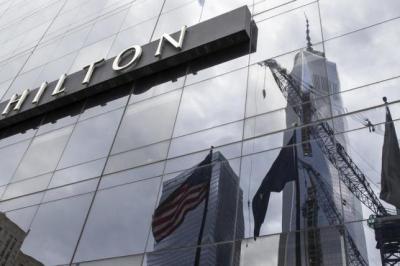 A Christian lobby group in New Zealand has lauded the Hilton chain for its decision to drop on-demand pornographic videos from its room packages.
Family First hailed Hilton Hotels and Resorts' move to make its rooms porn-free. The decision affected all Hilton hotels in Auckland, Taupo, and Queenstown, according to The Sydney Morning Herald (SMH).
The American group National Centre on Sexual Exploitation announced the Hilton chain's move. It also praised the company for ceasing to seek earnings from "hardcore pornography." To demonstrate its approval of the new decision, the group dropped Hilton Hotels from its list of the 12 biggest corporations that fuel sexual exploitation, the report details.
Family First calls Hilton's decision a move that would shield kids, families, and porn addicts from the untoward effects of pornography and sexual exploitation. National director Bob McCoskrie said pornography could harm marriages and child development, and lead to sexual violence and abuse.
"Society is finally being woken up to the fact that pornography is harmful and leads to addictions, broken marriages, increased sexual violence, child sexual abuse, sex trafficking and prostitution," SMH quotes McCoskrie .
According to McCoskrie , he began lobbying the change since anxious parents told him about their eight-year-old son who had watched on-demand porn videos in their hotel room.
Meanwhile, there are those who say Hilton's decision could just be a move to attract more female clients. In a recent interview with RadioLIVE, travel writer Anne van Dyke said the female population is part of the hotel industry's money-making industry, 3 News reports.
"They are a huge part of the profit-making machine in the hotel industry," 3 News quotes Van Dyke. "And if you come out and say you're not affiliated with porn anymore, I think that's something that many females would be impressed with."
Hilton, however, explained that the inclusion of porn in its room packages is no longer in line with its company vision.
Hilton will begin removing on-demand porn videos in their hotel rooms in July 2016.