Christian Martyrs Found in Mass Grave? 'Roman Catacomb Mystery' Tackles Discovery of 2,000 Dead Bodies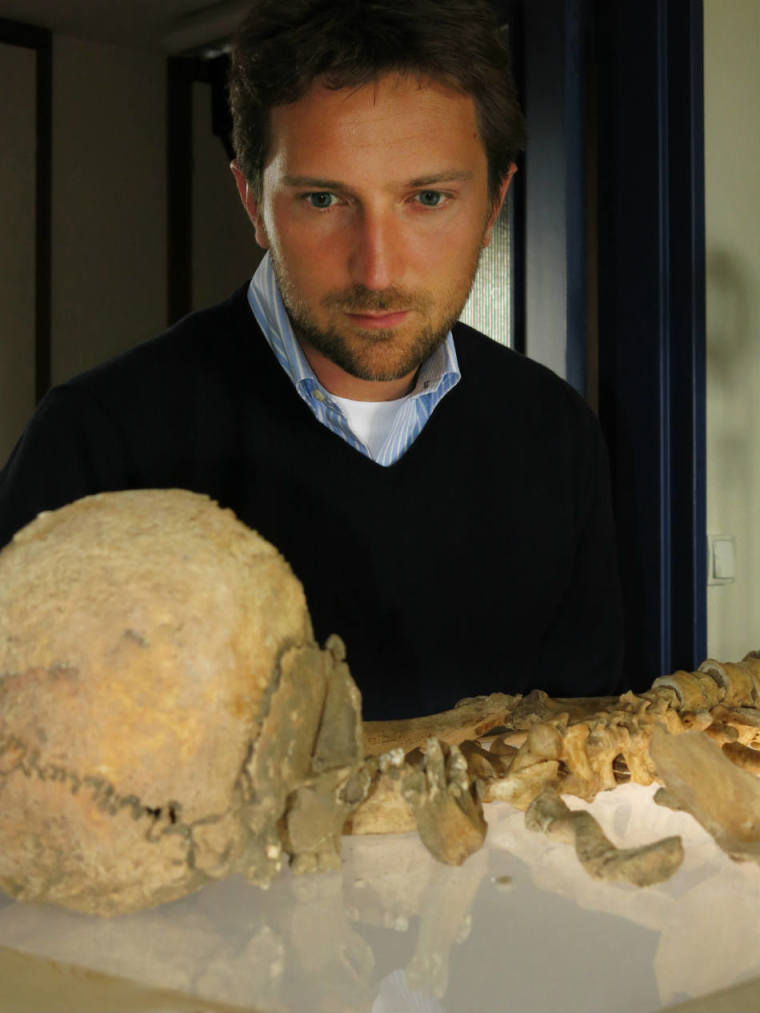 After an upturned brick led to the discovery of thousands of buried bodies in one of Rome's ancient catacombs, scientists determined to solve the mystery behind the unusual discovery considered the possibility that the corpses might have been Christian victims of persecution.
In "Roman Catacomb Mystery," set to premiere on PBS Wednesday night, presenter and historian Michael Scott leads viewers into the curious circumstances surrounding six chambers packed tight with human bodies found beneath the streets of Rome.
Were these estimated 2,000 dead, among them men, women and young people, victims of intolerant Roman leaders, such as Nero who brutally targeted Christians, having some of them torn apart by wild animals or burned to death?
A preview of the hour-long program shared with The Christian Post reveals that the ancient catacomb system under the streets of Rome are well over 1,500 years old and fall under the jurisdiction of the Vatican.
In 2002, when a previously concealed fresco of martyred Saints Peter and Marcellinus was discovered to be "protecting" a mass burial chamber, it was presumed that it was indeed the skeletal remains of Christian martyrs stacked into the tombs, dubbed the "X Tombs."
A team of French archaeologists were soon called in to examine what turned out to be a total of six tombs, all believed to have been piled sky-high with human bodies. Ancient Romans buried in catacombs were usually placed in individual niches within the walls, not packed en masse into a common grave.
Archaeologists suggest that a crisis event, a case of multiple people dying within a short space of time, likely led to the mass burial. They also suggest that it was unlikely the bodies were placed in the tombs all at once, but that the bodies of the men, women, teens and young adults were added over time.
By examining the layout of the tombs, positions of the bodies and their personal effects, archaeologists believe they have unlocked the mystery surrounding the mass graves.
Watch a preview of NOVA's "Roman Catacomb Mystery" in the video below, and tune into PBS at 9 p.m. ET on Wednesday, Feb. 5, for the television premiere of the hour-long program. Find out more online: www.pbs.org/wgbh/nova.