Christian Mobile Apps: Top Faith-Based Apps
There is no shortage of mobile apps for iOS, Blackberry, and Android, but how many of them are made for Christians? Check out this quick sampling of tools, utilities, and games with the faith-based user in mind.
YapTap
Yaptap is a simple group messaging app built specifically for churches, ministries, and youth groups, allowing group leaders to guide and moderate conversations, control privacy settings, and assign messaging privileges to other members. As long as they're connected to the internet, participants can instantly reach their entire group across several platforms over email, text, Twitter or Facebook. Import your contacts from another database or invite via email or SMS, drag-and-drop current members into new groups, set groups as open or require approval, and grant other Group Leaders management permissions. Free.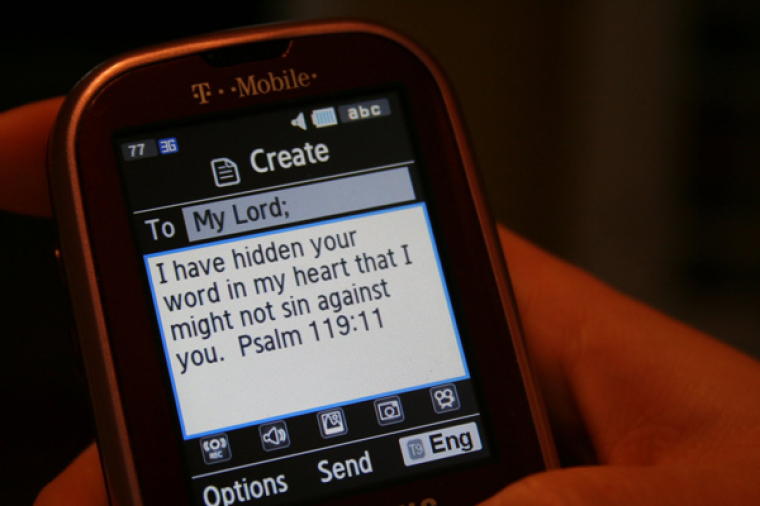 Holy Bible
With 23 translations, in-app study tools, split translation viewing, verse highlighting, chapter bookmarking, sticky notes, seamless Facebook and Twitter integration, multiple daily reading plans, and a fast search tool, it's like having a whole library in the palm of your hand. And unlike other Bible apps, the only time you an internet connection is to download new translations. Free. 
Bible Promises
This handy Android reference guide contains more than 500 verses and organizes them by meaningful, modern topics and categories (belief, addiction, anger, belief, boredom, children, contention, courage, etc.) for easy navigation of the scriptures when you need encouragement. $1.99.
Talking King James Bible
While the narrator tends to read through the verses and chapters too quickly and mispronounce some words, this no-frills electronic audio reader is one of the best Bible apps on the Android Market. Standard features include red lettering, highlighting, bookmarking, cross-referencing, email sharing, copy-and-paste, and Night Mode for nocturnal studiers. The app comes pre-loaded with the KJV to access the main versions playback features; however, if you want other translations you will need data service. Free.
Dance Praise
This grooving arcade-style app combines popular Christian music with a fast-and-furious tapping game that puts your footwork to the test. Radio hits by Newsboys, TobyMac, Superchick, Relient K and other popular CCM artists pulsate as you follow onscreen cues. Lyrics appear in sync to the music while virtual 3-D characters jive in the background. Each of the 15 songs offers four levels of tapping. $4.99.