Christian Motivational Speaker Justin Lookadoo Who Said 'Dateable Girls Know How to Shut Up' Arrested for Public Intoxication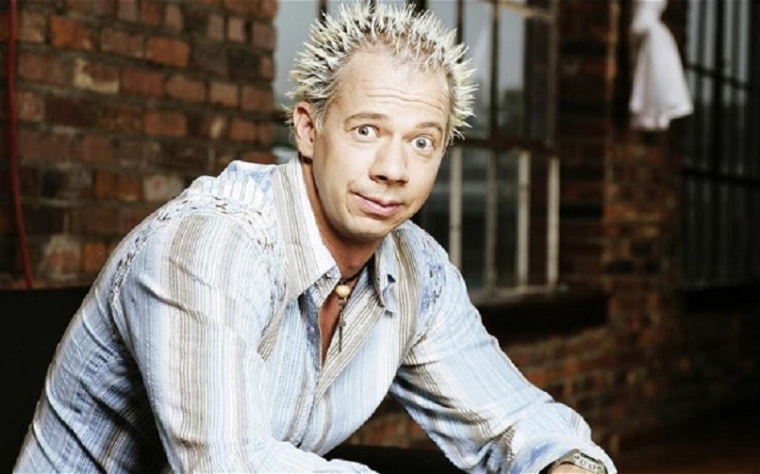 Well-known Christian motivational speaker Justin Lookadoo who sparked controversy last year with his message that "dateable girls know how to shut up," was arrested in Evansville, Indiana, this week for public intoxication.
According to a WFIE report, Lookadoo, 44, was arrested after authorities found him in his car on the side of I-164. They said he told them he pulled over to take a nap but their investigation of his car revealed something different.
Deputies reportedly found vomit inside Lookadoo's car and said he reeked of alcohol. He also failed a sobriety test recording a BAC of .07.
Lookadoo's website says he has presented "mainstream motivational speaking programs" to more than 2 million people in hundreds of public schools over the last 25 years.
The programs, according to the website, "are designed to reinforce the importance of high moral values and character for teens."
He sparked controversy last fall when he told students during a session at Richardson High School in Texas that "dateable girls know how to shut up."
"The reason it's so hard for you [girls] to succeed these days is not because of guys," Lookadoo, who authored The Dateable Rules and Dateable: Are you? Are They? told the high school students.
"You're doing it to yourselves. Somewhere between the modern church and the feminist movement, guys turned into pansies. Stand up and be a man! Do something with your life!" Lookadoo encouraged the men.
He was expected to lead a workshop with middle school students at Teen Power Camp, according to officials with Youth Resources, but because he was behind bars he never showed.
He appeared in court Tuesday and was released on a $200 bond.