Christian Rapper Opens Up About Painful Divorce, Launching New Evangelistic Ministry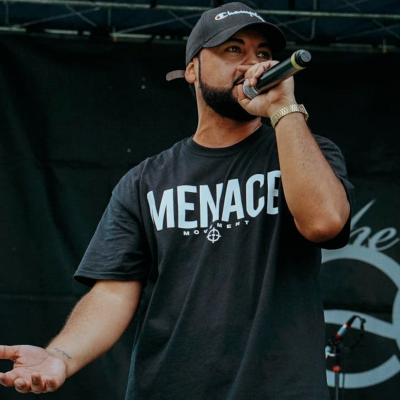 ORLANDO — God Over Money rapper Datin has released his most transparent album to date in which he opens up about his painful divorce and how he's moving past it all to continue doing what God has called him to do.
Datin's Hell in the Hallway album was released on Sept. 28 to much praise as the New Jersey native shared the grief and heartache he suffered after his marriage ended.
The 12-track collection is a snapshot of the emcee's raw reaction to discovering that his wife at the time no longer wanted to be married and secretly ran into the arms of another.
"I'm naturally a private person and wrestle with being reclusive, so sharing these intimate details about my personal life and pain with the world was nerve wrecking! I was literally trembling and was a nervous wreck before releasing my first music video "Hell in the Hallway," 'cause I didn't know how people would react," Datin told The Christian Post on Tuesday.
"As I was going through the separation with my now ex-wife, I started writing the title track of my album, Hell in the Hallway, to vent my pain. Then I followed up with "Job Season" and "Panic" but had no plans to release this music to the world," he added.
The former underground battle rapper-turned-Christian artist said writing about his pain was very therapeutic for him.
"My intentions were never to share this, BUT GOD. The Lord had other plans. And not only did I feel led to record what I was writing, I felt led to put a pause on the album that I was working on and release these songs as a project," Datin continued.
Since the album's release less than a week ago, Datin's social media accounts have been flooded with comments from fans thanking him for sharing his journey as it has been a great encouragement to them in their trials.
"In hindsight, I can see why God would have me release it. The testimonies that have been coming back have been amazing. Many people are being touched by this album because, sadly, so many can relate," Datin maintained.
This CP reporter attended the final day for the God Over Money tour Friday where Datin performed some of his new songs. 
"I got inspired to start a street evangelism team/record label after seeing a lack of street evangelism in Orlando. There's probably a few churches on every block but little to none are coming outside to reach the people in the neighborhoods that they're planted in," Datin said. "It's something that disturbs me. A wise man told me that if God allows something to disturb you, it's usually because He wants you to fix it."
That evening, Datin also announced the signing of his first Menace Movement artist, Orlando-based rapper Stefan Otto.
For more information on Datin's new album, click HERE.