Christian Rapper Thi'sl Births Music Ministry From the Womb of an American Inner City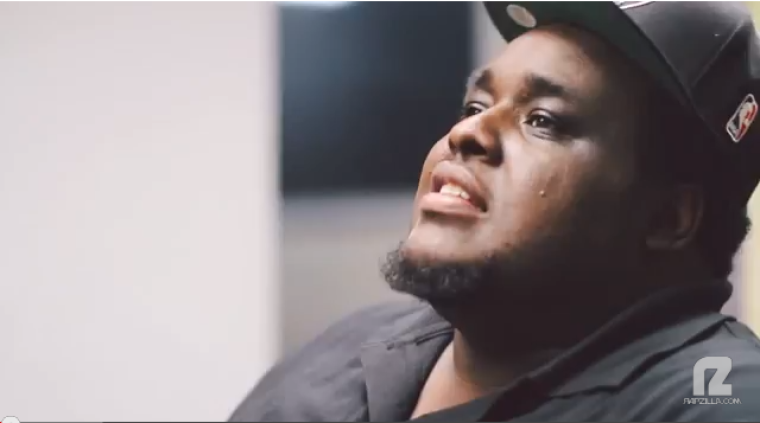 Christian rapper Thi'sl faced some dark days living in the inner city or the "belly of the beast," as some urban dwellers like to call it. But Since God called him from the gritty streets of St. Louis, Mo., several years ago, he has been blazing a trail of inspiration through a language its residents already know – hardcore rap.
Make no mistake though. The only things Thi'sl, 36, born Travis Tyler, glorifies in his music are Jesus and deliverance.
His fearless delivery of compelling lyrics in songs like "Motivation" from his latest album, Free From the Trap, renounces the stereotypical gangster life of greed, sex and materialism touted by many others in his field. It has also distinguished him as a rapper that is both true to his roots and spiritual calling.
In verse three of "Motivation," he yells with conviction:
A lot of us don't make it, but look at your boy, I made it OUT
 And it's by grace that I changed
 That grace stopped your boy in my tracks when it came
 Like a red light, now I'm focused and I got my head right
 Now I'm on they brains all day just like some head lice
 I used to tear down my block
 Now I'm focused and my plan is to rebuild my block
 Got my dawgs thinking on a whole 'nother situation
 My hood love me, they say that I'm they motivation
Like new wine poured from a brand new vessel, Thi'sl's music is bold, aggressive, unapologetic, transformational and undeniably authentic. And the ease with which he navigates the at times dreadful and complex narratives of urban life, accompanied by redemptive hooks and plugs, has been hitting audiences in urban communities across America like water in a parched field.
"I just appreciate his matter of fact speech. I never hit the streets but I had friends and family that did and I can see them as I hear this music. I know that the lane for this music is there and I'm glad God chose you go it Bro," wrote Will Perdue in the comments section of the official music video for "Motivation" on YouTube.
Every year, according to the description portion of the video, Thi'sl and Rebuild STL – the nonprofit wing of his music label Full Ride Music – hosts a cookout in the neighborhood where he grew up on St. Louis' west side. The event formed the backdrop for the music video for "Motivation" in 2012 and his music has been changing lives.
"This song go so HARD! Jesus Christ is my MOTIVATION! Thank God I've found music like this with substance, I use to proudly bump crap Young Jeezy, T.I. Gucci Mane anything from the south," noted another commenter on the YouTube video under the username The11six.
"The sad part was, I [was] brought up in a Christian household just wanted to fit in and be accepted. Music like this has really motivated me to share the gospel with others and rededicate my life to Christ. Now my identity is found in CHRIST! Jesus was the first lyricist, just read the book of Matthew!" the commenter added.
On a hot Sunday night in June, The Christian Post sat down with the rapper shortly before he took the stage at the "New Artist Showcase" of the International Christian Retail Show held at the America's Convention Complex in downtown St. Louis.
Unlike most mainstream rappers, there was nothing flashy about his appearance. He was simply dressed in jeans and a dark blue polo shirt complete with a New York Yankees baseball cap.
He is unassumingly unreserved, however, with the street-honed wit and intelligence he doles out so bountifully in his music.
Life in the inner city
"Most people see inner city life and they see the outskirts of it," he began. "They see the crack head and they see a dirty person and drugs and they just watching him walking down the street and they see him on the corner or in the fancy car driving out."
"They don't never see the behind the scenes. They don't see the crack head in a house with four or five kids," he said.
"For me, I've seen the stuff behind the scenes, I've seen life 'behind that veil.' That's what motivates me to do music and to do ministry and to do it the way that I do and I feel God has called me to do because that's the group of people that people don't reach," he explained.
Before Thi'sl saw the light of salvation through Jesus he was just a young hustler on the streets of St. Louis, selling marijuana and living the life that came with it. By the time he was 18, he started getting high after a dust-up with a girl he was dating which left him emotionally confused.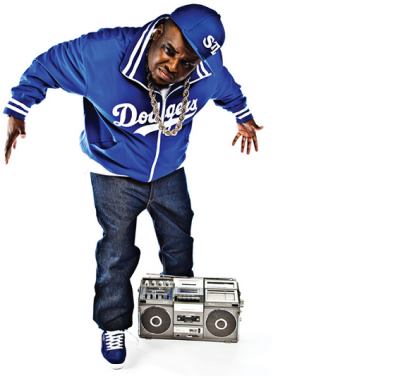 "I didn't even know how to roll or nothing I never got high before. Once I started getting high, I started going to extremes," he said.
He began smoking weed all day, then he started doing "dips" (pcp) and ecstasy pills. His life continued on this trajectory for about three years until one fateful day in 1999.
"One of my friends that I grew up with, he killed my cousin," he recalled like it was yesterday. "When that happened it kinda knocked the whole foundation from under me. A person that I grew up with, from the same neighborhood, kills a person that I love with all my heart."
That murder eventually led a group of Christians from a local church to his community and their presence inspired him to direct questions about the confusion that ensued after his cousin's death to God.
"When my cousin first got killed the first thing it did was make me go to the Lord, literally like 'God why? Why did you let that happen?'" he said.
The Christian group continued to evangelize in his community and one guy from the group, another Christian rapper that goes by the stage name Flame, made a connection and began mentoring him.
"He gave me a person of reference," said Thi'sl who was about 21 at the time.
The murder charge
A week after his cousin's death, however, Thi'sl explained that he was accused of a murder he had nothing to do with and local police were seeking to arrest him.
Once that happened, he said, God began working on his behalf.
He went to the pastor of the local church that was evangelizing in his community and spoke with him about his predicament. It turned out that the pastor was a former police officer and one of the detectives who was working the case was the pastor's partner.
The pastor spoke with the detective who allowed him time to find a lawyer.
When he went to find a particular lawyer who was well-known for winning courts cases, however, the lawyer had moved and there was a different name on the office door – "Travis" – his namesake he learnt was "a 30-something year old white dude."