Christian Rappers Amisho Baraka, Kareem Manuel and Pastor DA Horton Talk Racial Injustice and the Gospel (VIDEO)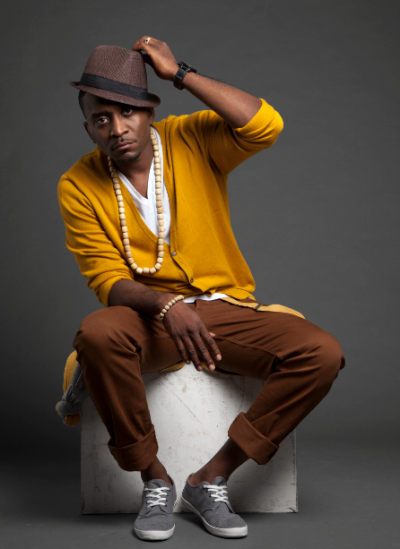 Christian rapper Amisho "Sho" Baraka Lewis recently led a discussion with fellow recording artist Kareem Manuel and minister D.A. Horton in which they offered Biblical responses to racial and social injustices for an online panel organized by the Urban Youth Works Institute.
Baraka, covered by The Christian Post earlier this year for controversial tracks on his new album Talented 10th, kicked off the hour-long live chat that touched on disparities in the public education system and the U.S. prison system.
"When we talk about racial injustice, the first thing I want to clarify is that race is not a scientific term, a lot of people know that, a lot of people understand that," said Baraka before delving into the discussion. "When we talk about identity one of the things we have to be clear about is that God has communicated that we're all His children. In Peter, how we see that we're all His priesthood, a royal nation. So race is a construct that was created for the intention to identify people.
"When we think about injustice, as we talk about racial injustice, the root of racial injustice is oppression. So when we talk about racism, we talk about apartheid, when we talk about slavery, when we talk about poverty, all these things are a form of oppression. A byproduct of oppression is selfishness."
He added, "When we talk about the byproduct of selfishness or even the root of oppression, selfishness and insecurity — these are people who have an improper view of themselves who want to project their own insecurities on other people.
"When we think about the damage that is done with people who don't have a proper view of themselves, it all comes to this idea that people don't understand who they are in God's creation. If we're all image-bearers, if we're all made in the image of God, then obviously we should treat people like that. So when we talk this idea of oppression, and when we talk about oppression as the root of injustice and all of that's because people don't have a proper understanding of themselves and the selfish tendency within us."
Baraka suggested that those problems could be solved by "denying ourselves and serving one another."
The men went on to share in the video, featured below, different ways in which they are working to help alleviate social and racial ills in their own particular communities.
Horton, the executive director of ReachLife Ministries and a former urban church planter and pastor, shared how his own experiences in the education system as a youth compelled him to get involved on that front and help address disparities in his hometown of Atlanta.
"I think we have to have a higher level of compassion from the people of God for the kids in the inner-city school system," said Horton.
"When we look at Matthew 9, when Jesus was on tour in Galilee healing and casting out demons and preaching the Gospel of the kingdom, it says that where he went he had compassion for the people," Horton added, commenting on how the original Greek text cast the phrase as "when he saw them, he had compassion."
"What that tells us is this, everywhere Christ went, everywhere he looked, he was rocking compassion for these marginalized people. And it was with him, like my shirt is with me — everywhere I'm going today this shirt is with me. Compassion was rocking Jesus."
Horton added, "The reality of that is for the Body of Christ to be mobilized." Horton suggested people could take action by utilizing existing models that already work, such as the Christian-led Memphis Teachers Residency and Oak Cliff Bible Fellowship's Pastor Tony Evans' National Church Adopt a School Initiative.
Manuel, a Chicago rap artist and assistant minister at his church, discussed how aspects of the U.S. prison system and federal drug laws affect African-American communities, and how he is addressing some of those issues in his city.
Watch the video below for the full panel discussion on racial injustice hosted by the Urban Youth Workers Institute, a nonprofit organization "that trains and resources urban youth workers to effectively evangelize and disciple youth in at-risk zip codes throughout the U.S."