14-Y-O Christian Girl Kidnapped, Forced Into Sex Slavery for 7 Mo. in Nigeria Speaks About Her Abduction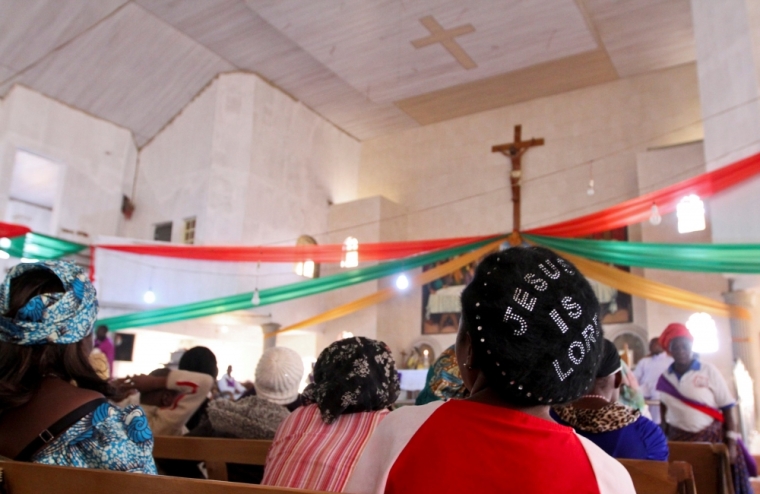 A Christian schoolgirl who was kidnapped and forced into sexual slavery by her Muslim captors in Nigeria has opened up about the terror she endured over the last seven months.
Patience Paul, a 14-year-old Christian girl who went missing on Aug. 12, 2015, in Nigeria's Sokoto state and was rescued by police on March 4, spoke of her ordeal in conversations with reporters.
Paul, who was forced to convert to Islam when she was held hostage, told the the Nigerian newspaper Leadership that she was lured by two of her neighbors, Rashida and Sani, who encouraged her to pack up her belongings and follow them to a number of locations before she was placed in a house in Gangare Kupah.
"I was sent to buy biscuits and on my way I saw him (the abductor) and he persuaded me to come to his bungalow," Paul said, according to NAIJ.com.
Paul explained that her abductors planned to marry her off. Although she was first hesitant to embrace a marriage, she admitted that she later came to accept the idea of getting married.
"Two suitors continued to come to seek for my hand in marriage but at first, I was not interested in any because I still want to go back to school," Leadership quoted Paul as saying. "After they continued coming, I later thought of accepting the proposal from one of them who brought some vegetables for me when I fell sick. The other one visited about eight to nine times and each time he came, he always gave me 500 before leaving. They come mostly in the night."
Paul said she was eventually placed in the home of Mallam Ibrahim, who calls himself Sarkin Baki (King of Strangers), before she was eventually forced to convert to Islam.
An unnamed insider with knowledge about the situation told the Nigerian news source The Cable that hisbah (Shariah police) officials took Paul to an imam in the Runjin Sambo area and told him that she wished to be converted.
The imam asked Paul how old she was. When Paul replied that she was 14, the imam then sought the opinion of the Sultanate Council, who advised that she was too young to make the "weighty decision" of conversion.
Although the imam was instructed by the council to let the girl return to her home, he then informed the Shariah police of the council's decision.
Instead of letting her go home, the hisbah officials took her back to Ibrahim's home.
"They forcefully made me to turn to Muslim and gave me another name, Aisha," Paul explained. "Some people wanted to marry me, but the Sarkin Baki refused and said until I finish Islamic school before they marry me off."
After her conversion she was forced to undergo education on Muslim doctrine and the Muslim way of life at an Islamic secondary school. She was also forced to become her captor's sex slave.
"Yes, he was forcefully making love to me any time he wanted," NAIJ.com quoted Paul as saying. "They first took me to Sarkin Baki house, and kept me there for seven months before my parents came looking for me."
Eventually, Paul's family got word of where she was being held, thanks to a lawyer named Barrister Ezekiel Dyagas,who was able to trace her whereabouts by posting her story on the Internet.
After locating Paul, the lawyer spoke with the Governor of Sokoto, Alhaji Aminu Tambuwal, who later launched a police investigation that helped lead to Paul's release.
"In fact, the governor not only called, but he played a vital role toward the freeing of Patience," Dyagas told NAIJ.com. "He acted as a father and we appreciate his role. In short, he was instrumental to her eventual release."
When investigators went to Ibrahim's home on March 4, they notice that Paul was there with his other children. Paul told them that he adopted her so that she wouldn't have to remain with the hisbah.
Sokoto police spokesperson, Al-Mustapha Sani, told Leadership that the investigation was still on-going but disclosed that three people were arrested in relation to Paul's abduction.
Although Paul was eventually rescued, her brother, Paul Isaac Adaji, told Information Nigeria that before the governor stepped in, the family had a hard time getting the police to secure the release of his sister. His frustration grew and he eventually sought the help of the Catholic Bishop of Sokoto Diocese, Matthew Hassan Kukah.
Adaji explained that his sister was not the only non-Muslim girl who was being held by the captors.
"We went there with my other sister to check and they brought a different person to us," Adaji explained. "From our investigations, she is not the only one because the two girls they brought did not look like real Muslims."
Paul's father, Paul Adaji, agreed with his son.
"Even her friend, who used to be a Christian, was found there," he said. "She was taken there and they converted her."