Christian Soccer Team That Never Wins Because Players Are Too Nice Could Be Britain's Worst; Concedes 120 Goals in 16 Matches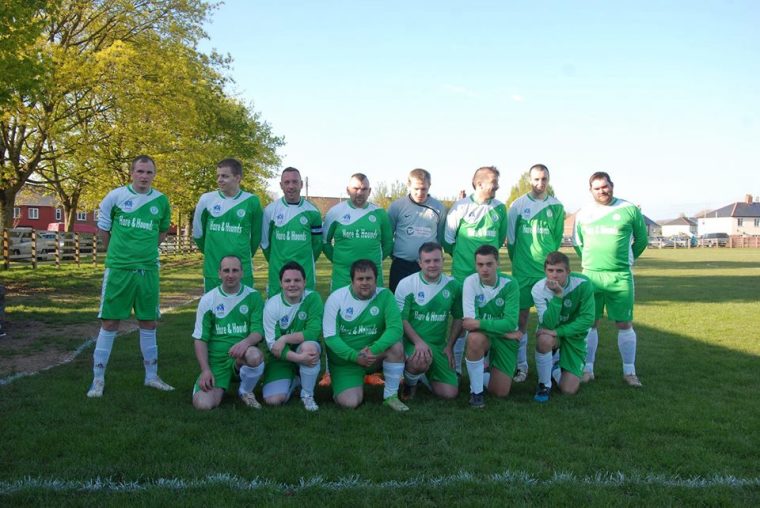 The manager of a competitive Christian football team in Britain that has lost every single match it has played so far this season — conceding 120 goals in just 16 matches — says his team is losing because of the club's Christian principles, but he isn't sad about it.
In fact, the Amory Green Rovers FC, which is now the dregs of the division seven Devon & Exeter Football League, has been beaten 22-0 and 17-0 in two shocking games so far this season. But the team's manager Marc Hodsdon told the Express that he's consoled by the thought that his team could be the happiest group in the league, despite its dismal record.
"We are absolutely shocking to be fair. We could well be Britain's worst football team — but we are certainly the nicest," explained the 33-year-old manager.
Hodsdon, who works as a forklift delivery driver, said when he started the club a decade ago he was focused on winning and getting the best players. After taking a break to start a family and finding God in a life-changing experience during his hiatus, however, he returned to the club with a new vision — that the display of Christian principles is more important than winning.
O time inglês que já levou 120 gols em 16 jogos, mas garante que o importante é competir http://t.co/hK4H5lbRwWpic.twitter.com/6zMK0vTCFq

— O Globo_Esportes (@OGlobo_Esportes) February 18, 2015
"There are many who are not open to my Christian belief and I have fallen out with a lot of people I classed as friends over it. But that is what our team is about — and that is the vision I have got, which I believe is very much working," he explained.
"You don't have to be a Christian to be part of the team, far from it. But you do have to buy into the ethos of what we are trying to create," he added.
In explaining the ethos of his team, Hodsdon said he now gives people without any exceptional talent the opportunity to be a part of the team to help them socially.
"There are some myths about being a Christian team, which meant I had to recruit some new players because not everyone respected what we were trying to do. We are quite competitive, in a sense, but we are open to everyone whatever their footballing ability," he said. "The most important thing about the team is about giving people somewhere to get out and socialize."
His approach, he said, has been very helpful to his unorthodox competitors.
"Throughout the course of their life many of them have been picked on and we have a couple of boys who have Asperger's syndrome," said Hodsdon. "Their confidence has been affected throughout their life, but they genuinely take comfort from playing football."
He continued: "Last Wednesday, we lost 15-1 in our local derby yet we walked off the pitch being the happier team. Some of the players on the other side were still arguing among themselves and just not enjoying it — that is not what football is about."
"We have had a lot of praise from the league for our sporting attitude. We have never had any sending off and we never abuse the ref. Our attitude is always spot on," he added.