Christian Teacher in Exile Awaiting Appeal of Her 'Blasphemy' Case in Egypt
ISTANBUL, Turkey – One year after Muslim extremists in Egypt accused her of committing blasphemy during class, a Christian teacher who suspected she would not get a fair trial remains trapped in exile.
Demyana Abd Al-Nour, 25, a first-year social studies teacher at Sheikh Sultan Primary School in a village in Upper Egypt, fled the country last May, before she was formally charged with violating Article 98f of the Egyptian Criminal Code. Although human rights organizations across Egypt roundly condemned the allegations against her as false and a violation of human rights, prosecutors brought charges against Al-Nour, and the court refused to dismiss the case.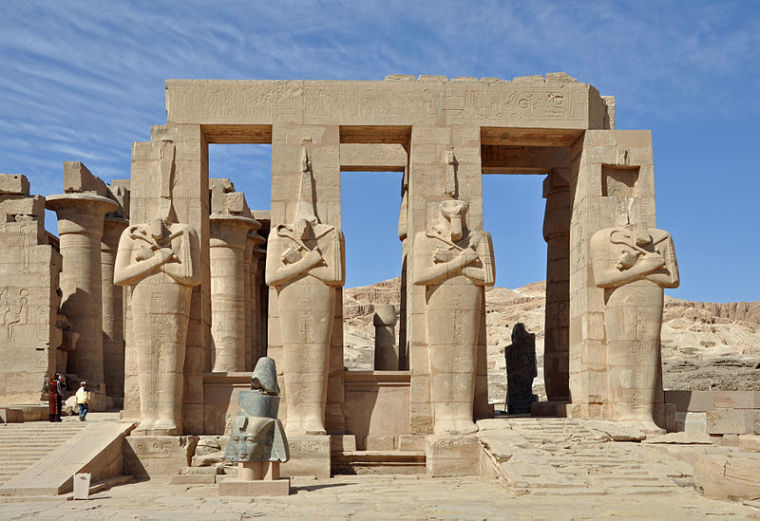 Human rights groups also condemned the charges because they came at a time of widespread hostility toward Christians, with blasphemy accusations increasingly used to persecute Copts. Al-Nour's decision to flee Egypt and seek protection in France appeared to be justified when the court later refused to admit witnesses and reports demonstrating her innocence. On June 11, 2013 she was convicted and fined an exorbitant amount, 100,000 Egyptian pounds (US$14,270), far beyond her low-income family's ability to pay.
Remaining in hiding as her appeals process slowly grinds through the Egyptian legal system, she is awaiting the final outcome of the judicial proceedings, said Safwat Samaan, chairman of "Nation Without Borders," a human rights and development group headquartered in Luxor, Egypt. Samaan said Al-Nour is mentally preparing herself to become a refugee if the case isn't dropped.
"She has been in France since the case started," Samaan said. "If she is sentenced, she will apply for a political asylum, but if the hearing is in her favor, she might come back."
On April 10, 2013, a small group of parents and teachers at her school in the village of Al-Edisat, Luxor Province accused Al-Nour of blaspheming Islam and its prophet, Muhammad. The accusations stemmed from a portion of a lesson Al-Nour taught about Egyptian history and religion outlining the reign of Pharaoh Amenhotep IV, later known as Akhenaten. Akhenaten started the "Amarna Heresy" by introducing a form of proto-monotheism to Egypt when he demanded that the sun god, "Aten," be worshiped above all the other Egyptian Gods.
Although Egyptologists recognize the heresy and Akhenaten's role in it as a fact of history, some hard-line Muslims in Egypt think teaching about it casts aspersions on the purported uniqueness of Muhammad in proclaiming a monotheistic religion. The course work, however, is part of the standard curricula taught in all Egyptian schools.
Al-Nour also reportedly expressed her admiration for the former head of the Coptic Orthodox Church, the late Pope Shenouda III. In some versions of the alleged incident, she compared Shenouda favorably over Muhammad.
On May 9, 2013, a judge ordered that Al-Nour be remanded to jail while prosecutors investigated the incident. Two days later, the judge then ordered that she be held for 15 more days, but then reversed the order the same day when Al-Nour's family posted bail of 20,000 Egyptian pounds (US$2,864).
Testimony against her has been full of contradictions, Samaan said. A group of head teachers and parents, known as the School Council, conducted an investigation and found there wasn't any reliable evidence that Al-Nour had committed any offense, according to the Egyptian Initiative for Personal Rights (EIPR). Also, documents in the case have been forged, Samaan said, and children in Al-Nour's class have been pressured into lying about what happened.
"The head of the parents council, whose daughter is in the class where the incident supposedly took place, said that his daughter told him that the one of the extremist teachers went into the classroom after the complaint was filed against the teacher and told the students to say that Demyana had said that, 'The pope is better than your prophet,' if anyone comes and asked them about what happened," Samaan said.
Three students claimed that Al-Nour had spoken against Muhammad or made rude gestures against him, but the testimony identifying what gesture she allegedly made and what she allegedly said did not match up between the three students, according to EIPR. Also, the rest of the students in the class, 10 in all, said she was blameless and never even mentioned the late pope or Muhammad.
Attorneys for Al-Nour have asked the judge to look at the transcripts of the prosecuting attorney's questioning of the children and others, and the judge recently approved the request. The prosecutor had previously refused to provide the files.
"This prosecutor is related to a Salafi member, and that is why he is standing on their side despite all the proof of Demyana's innocence," Samaan said. "This should not have gone even to court."
Ishak Ibrahim, freedom of religion and belief officer for EIPR, said conservative Muslims pushed Al-Nour's court case.
Samaan said he is convinced Al-Nour did nothing wrong.
"The reason I decided to help is not because I know exactly what happened, because I wasn't there. I didn't witness what went on in the classroom," he said. "But in front of me, the documents prove her innocence."
Samaan added that when in power, the Muslim Brotherhood and the Salafis, an extremist branch of Islam, wanted to hurt anyone who wasn't what they considered to be Muslim, especially Christians.
"It all came down to their hatred against anyone who didn't agree with them," he said.
Ibrahim said article 98f is wrong because it is used as a weapon against the Copts and is a violation of the constitution.
"We disagree with any blasphemy charge, because the term 'blasphemy' is easy to abuse, and it can be used to target religious minorities," he said. "Such an article is unconstitutional because protection of freedom of opinion and expression is guaranteed by the constitution, and the article is totally against the freedom of opinion and expression."
Climate of Hostility
Months before Al-Nour was accused, Copts across Egypt watched as the number of blasphemy charges in Egypt filed under Article 98f increased dramatically, with a disproportionate amount filed by Islamists against Copts. Once charges were filed, alleged offenders were often found guilty without a fair trial.
In October 2011, Ayman Youssef Mansour, a Copt from Cairo, received a three-year prison sentence for violating Article 98f and promoting sectarian strife on his Facebook page. In March 2012, Makram Diab, a Coptic school worker from Assiut, received a six-year sentence for allegedly insulting Muhammad. The next month, Gamal Abdou Massoud, 17, from Assiut, received three years in prison for allegedly insulting Islam with cartoons he linked to on Facebook.
In September 2012, Bishoy Kamel, a teacher from Sohag, was sentenced to six years in prison for insulting Islam and then-President Mohamed Morsi on Facebook. Finally, in what most human rights experts in Egypt say was the most egregious case, Nabil Nagy Rizk, 10, and Mina Nady Farag, 9, two illiterate Copts from Beni Suef, were arrested in October 2012 and accused of tearing up pages of the Koran. They spent four nights in a jail for adults until they were handed back to their parents.
It was under these conditions that Al-Nour fled Egypt, before she could be placed on a government no-travel list. France has become known among Copts as a place where people from the Middle East who are being persecuted for their faith can go for shelter.
Soon after she fled, on June 11 she was found guilty of "defaming religion." Her lawyers had not been allowed to bring a single witness in her trial. The fine is an enormous amount for an average Egyptian, and if it remains unpaid, it could lead to Al-Nour's imprisonment. Also, one of the complaining parents is seeking damages from Al-Nour in civil court, but she first must be convicted of a crime for the parent to win the case.
It is unknown how much money is sought in the civil case. Al-Nour's attorneys filed an appeal and have been fighting to have the verdict overturned and the teacher returned to her job.
Now that the Muslim Brotherhood has fallen out of power, Copts sentenced in well-known and minor blasphemy cases alike are appealing their sentences, Samaan said. Those who have already exhausted their appeals will have to complete their sentences, according to the EIPR. Al-Nour's next hearing is scheduled for June 1, and Samaan said he expects a ruling then.
Meantime, the Brotherhood that led to the increase in blasphemy charges is scattered after a brutal crackdown by the military-led government.
"If the Muslim Brotherhood continued in power for one more year, we all would have been in jail now," Samaan said. "Now they are drinking from the same cup that they made all these innocent people drink from when they were in power."