Christian University Students Call School's Biblical Views on Sex, Gender Identity 'UnChrist-Like'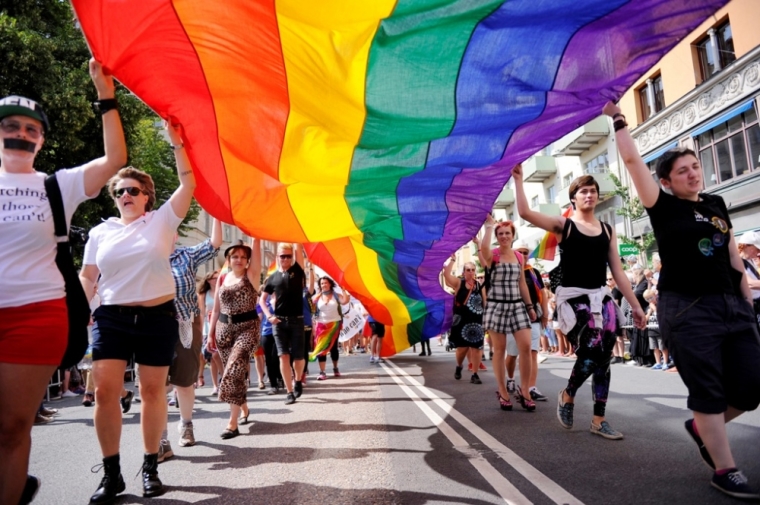 A student club at Seattle Pacific University recently protested against the Christian university because it adheres to biblical views on human sexuality and gender identity.
The club, called SPU Haven, which advocates for gay students, claims that the university's "Statement on Human Sexuality" is "unethical, unscientific and unChrist-like," according to College Fix.

Members of SPU Haven protested against the left-leaning university during the "Day of Silence," a national event that was held at university campuses and high schools on April 21 to bring attention to the "silencing effects of anti-LGBTQ name-calling, bullying and harassment."
While the SPU administration said it supports students taking part in LGBT activism, it removed posters the students displayed around campus showing cartoon images of students' mouths taped shut because they didn't follow the university guidelines.
"These guidelines are applied uniformly to all student posters, whatever the topic," a university spokesperson was quoted as saying. "The university sees this event as a way to give a unique voice to students who may feel bullied or not heard. We care deeply about all our students and work hard to make sure their voices are heard and that we understand their concerns."
The university's statement on sexuality, released in November 2005, says, "We believe it is in the context of the covenant of marriage between a man and a woman that the full expression of sexuality is to be experienced and celebrated and that such a commitment is part of God's plan for human flourishing."
The university said, "While we recognize a diversity of opinions within our community on the topic of sexuality, we affirm our statement on human sexuality."
Some universities see gender and sexuality as being fluid.
For example, a new Harvard University factsheet on gender dysphoria is urging students to "fight transphobia" by learning what the university claims are facts associated with the fluidity of gender.
"Sex assigned at birth, gender identity, gender expression, sexual orientation, hormonal makeup, physical anatomy, and/or how one is perceived in daily life are not necessarily related," the sheet reads, adding that "there are more than two sexes."
Campus Reform's California campus correspondent Peter Van Voorhis, who broke the news of the fact sheet, told TheBlaze earlier that "students across the country are sick of this gender nonsense, and are fighting back to promote truth on their campuses."
"It's a shame that a historic institution like Harvard University has stooped this low," Van Voorhis asserted.
Wesleyan University in Connecticut also says it's moving forward with plans to use university funds to create a resource center that will promote LGBT rights, among other social justice causes.
Michael Roth, president of the private institution founded in 1831, updated the college community last month about the school's plans to open a multicultural resource center, which was demanded by hundreds of students who campaigned for a number of changes to be made to address "discrimination and lack of equity on campus" after an op-ed in the school newspaper that was critical of Black Lives Matter had upset some students.
The College Fix reported that the proposal estimates that operating the center will cost the school about $220,000 per year.
However, distinguished scholars at Johns Hopkins University in Maryland released a new 143-page report last year which argued that there is not enough definitive scientific evidence available to suggest that gay, lesbian and transgender individuals are born with a certain sexual orientation or gender identity.