Christian Vlogger Sam Rader: 'My Wife, God Have Forgiven Me for Ashley Madison Account'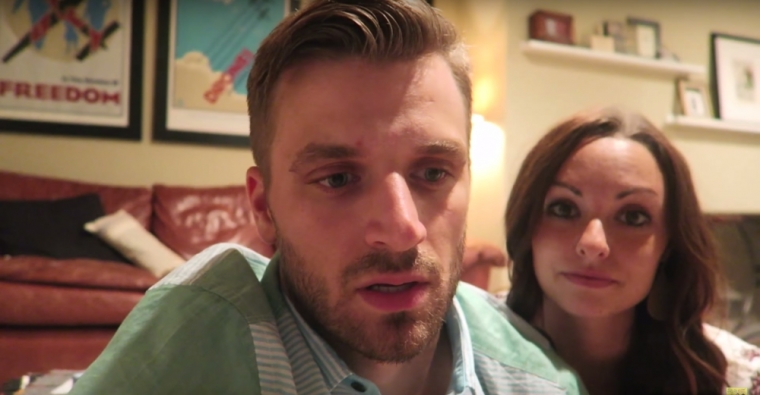 After it was revealed that Sam Rader had an account with the Ashley Madison dating site for adulterous relationships, the popular Christian vlogger appeared in a video with his wife Nia beside him, saying both Nia and God have forgiven him and that he never had an affair with anyone since he married her.
"She has forgiven me for this mistake that I made in opening the account," Sam said in the video, which he posted on YouTube on Friday. "I have sought forgiveness from God, and he has forgiven me, so I have been completely cleansed of this sin."
Rader was listed as a paying subscriber to Ashley Madison, U.K.'s Mail Online reported Friday.
Radar said he made the account two years ago, before he got on to YouTube. He added that he had told his wife and his Christian friends at church about it, and that this was just his past.
Radar said he never met anyone face to face because of the website, whose data was posted online by hackers who call themselves "Impact Team" earlier this week. "I never had an affair with anybody ever while I have been married with Nia."
He opened the account completely out of "fleshly desires and just sinful curiosity, admitted Rader, who is known for surprising his wife with her own positive pregnancy test in a viral video.
He said some would be wondering how he could do this as a Christian. "What some people don't understand is that we're all broken, even Christians. We come to God as broken people. And He has sent Jesus on the cross to save us form those sins."
"I have forgiven Sam, and I stand behind him," Nia said. "Our marriage is worth fighting for and always will be… Marriage is a real deal; it's been sealed."
The dumped data of the Ashley Madison website, which claims to protect anonymity for procuring adulterous affairs, carried 36 million email addresses for 33 million accounts.
Some of the accounts have been traced to employees at the White House, Congress and law enforcement agencies, who appear to have used their office Internet connections to access and pay membership fees on the website.
Josh Duggar, former executive director of Family Research Council's lobbying arm, also paid nearly $1,000 for two subscriptions to the Ashley Madison website, it was revealed.
Duggar, the oldest son on the now-canceled TLC reality show "19 Kids and Counting," admitted Thursday that he cheated on his wife, Anna, and developed a secret addiction to pornography.
"I am so ashamed of the double life that I have been living and am grieved for the hurt, pain and disgrace my sin has caused my wife and family, and most of all Jesus and all those who profess faith in Him," Duggar said. "I have brought hurt and a reproach to my family, close friends and the fans of our show with my actions."