Christian Wife Killed Daughters to Punish Husband for Not Apologizing for Argument, Family Friend Says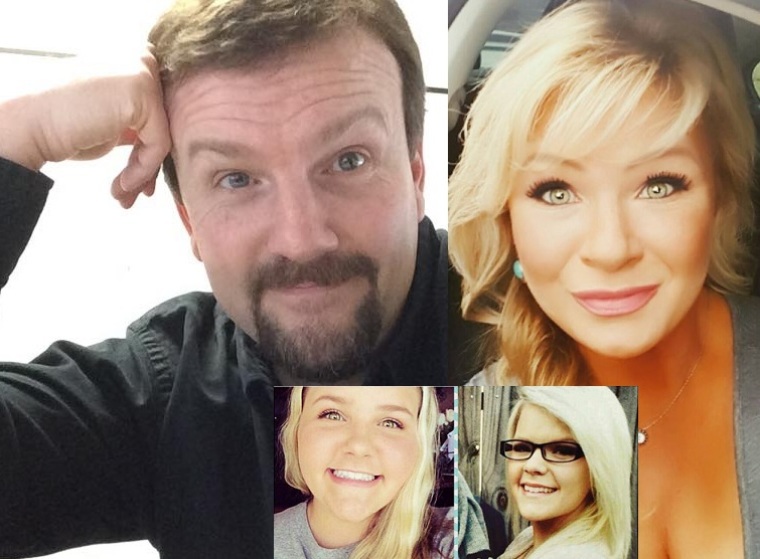 Moments before his wife, Christy Sheats, 42, gunned down the couple's two daughters after arguing about an apology outside of their Texas home last Friday, Jason Sheats begged her to "just shoot yourself," according to a close family friend.
Christy Sheats had no intention to die alone, however, and so she killed their daughters Madison, 17, and 21-year old Taylor to make sure that her husband would suffer, Madison Davey, the family friend, told ABC 13.
"I always knew something would happen, but I never thought she would do this. Christy was toxic for the family. She was mentally unstable," Davey said.
The grieving friend said she spoke with Jason on the day of the murders and he told her that he and Christy were arguing, as they often did, just before things turned deadly.
"On this particular day, she asked him to say 'sorry' for this argument. He said, 'don't threaten me like that. Don't say those things to me. And then she says 'Ok, I'll call a family meeting.'"
Once the family had gathered in the living room of the family home, Christy reportedly pulled a gun she had hidden under the couch and started shooting in front of Jason because she wanted him to suffer.
"He told Christy 'just shoot yourself. Make it easy on all of us just shoot yourself.' And she said 'no, that's not what this is about. This is about punishing you,'" Davey said Jason Sheats told her.
An eyewitness told ABC 13 that he saw Taylor, Madison and Jason running out of their home. The young women were already wounded. The neighbor said Taylor collapsed on the street and he saw Christy come outside with a gun and then go back inside to reload. When she returned, she shot Madison in the back, the eyewitness said.
"All I saw was the police officer aiming his rifle toward someone and saying 'drop your weapons,' and then afterward another gunshot," explained neighbor Sabeeh Siddiqui. "Soon after that there were a lot of police cars that came."
Fort Bend police said that at about 5:01 p.m. on Friday they began receiving 911 calls regarding shots fired in the Westheimer Lakes-North area. When police arrived they found two individuals, later identified as Sheats' daughters, shot in the street. Sheats, who was also in the street, was armed and refused to drop her weapon, so she was killed by an officer.
Davey, who says she is now helping the family plan the funeral for the sisters – set in Alabama this weekend – say Christy used a gun passed down from her great grandfather to "protect her family," to kill the daughters her husband doted on.
"He would do anything to protect them and he tried to, but Christy was out to kill that day," said Davey of Jason Sheats.
"He was the best dad ever. I would hang out with him and he loved being around us. And they were so funny -- for sisters, you would think they would fight, but no. They loved each other a lot and were always laughing," said Davey, of the sisters.
On her Facebook page, Christy Sheats often posted musings reflecting her love of God, family and guns.
"The two key founding documents in American history are the Declaration of Independence and the Constitution. The first explains why we exist as a nation. Not only does the Declaration mention God four times, most importantly, it says that our rights come from the 'Creator,'" she noted in one post.
"The Constitution explains how we exist as a nation — how we are to function. The Constitution is predicated on the Declaration which is referenced in the ratification clause. When skeptics claim the Constitution doesn't mention God (which it does, in the ratification clause), they ignore that the latter is predicated on the former," she continued.
"Obama and liberal supporters think any mention of God in government is 'unconstitutional.' That, ironically, would make the Constitution itself 'unconstitutional,'" she added.