Christian Woman Dies From Injuries Suffered in Pakistan Easter Terror Attack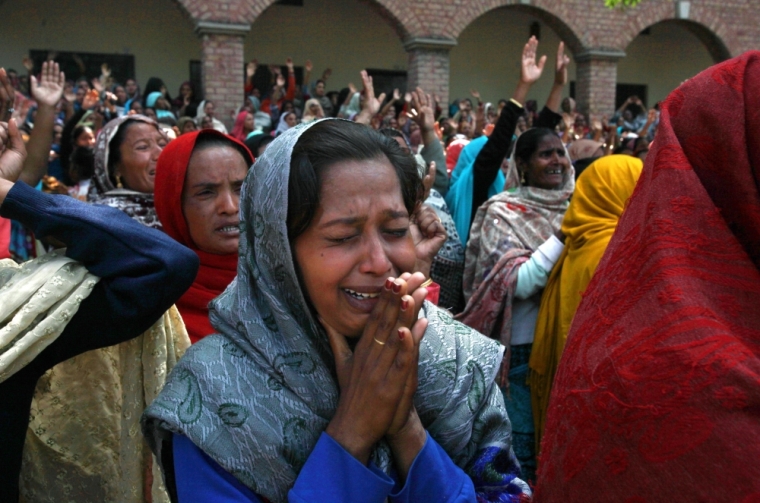 A Christian woman critically injured in the Easter Sunday terror attack at a park in Lahore, Pakistan, has died nearly a month following the major bomb blast where at least 80 people were killed.
Christians in Pakistan, which has been providing coverage in the aftermath of the attack, reported on Monday that 55-year-old Tahira Gill died from her injuries at the Intensive Care Unit of Lahore' Jinnah Hospital.
She was one of well over 300 people who were injured in the bomb blast carried out by Islamic radicals who specifically targeted Christians celebrating Easter. Close to 80 others were killed, mostly women and children who were at a park designated for the celebration.
Gill, who reportedly had worked as a nurse in Lahore's General Hospital, was with a friend and her family on March 27 on the day of the bombing.
"We were 11 people in all. We had arrived at the park only 10 minutes before the blast," a friend of the Christian woman said. "It was so crowded that we decided to go back. But a deluge of people was pouring in, and going back became almost impossible."
Persecution watchdog groups condemned the slaughter of Christians on Easter Sunday, and decried the lack of attention the major terror attack received, compared to other terror attacks in Europe and the U.S.
"Today's suicide bombing in Pakistan, which was specifically targeted at Christians celebrating the Easter holiday, is one of the countless examples of the escalating global persecution against Christians," Open Doors USA President and CEO David Curry said at the time.
"Each life lost is precious. I'm disappointed that the Western world only seems to pay close attention when attacks happen here in the West. The lives lost in Africa, the Middle East or Southeast Asia are just as valuable as those lost in Europe or the United States. We should be equally outraged by their loss."
Police investigations into the bombing continue, with suspects being arrested from various parts of the Punjab province.
The Islamic radical group Jamaat-ul-Ahrar, which claimed responsibility for the bombing, warned the following week that it is planning even more "devastating" attacks against Christians.
Jamaat-ul-Ahrar spokesman Ehsanullah Ehsan told NBC News in April that the extremists are planning "more devastating attacks that will target Christians and other religious minorities as well as government installations."
Islamic leaders around the world condemned the Easter Sunday attack, however, with Mohamed Fatris Bakaram, the Mufti of Singapore, calling it an act of "inhumanity."
The mufti added, "it is unjustifiable to attack another human being just because they have a different faith," and described the attack as "an act of inhumanity and an affront to the people who believe in the values of compassion and peaceful coexistence."