Christians Among 88 Eritrean Refugees Kidnapped by ISIS; Less Than Two Months After Mass Execution of Ethiopian Christians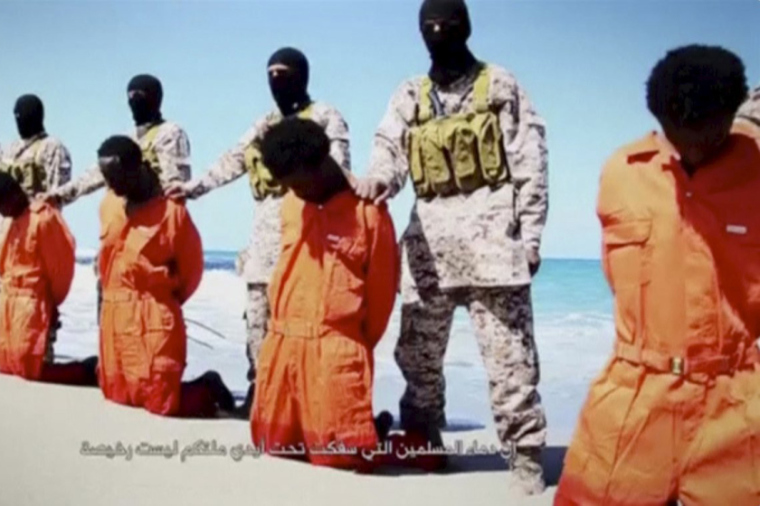 A group of Christians are among the 88 Eritrean refugees, including women and children, who've been kidnapped by terror group ISIS in Libya. The kidnapping comes less than two months after 28 Ethiopian Christian were executed by the terror group.
The Stockholm-based International Commission on Eritrean Refugees reported on Sunday that the captives were taken last week, following an ambush by the jihadists on a vehicle traveling to Tripoli.
ISIS, which has captured large territory across Iraq and Syria but has also been active in Libya, separated Christians from Muslims by testing their knowledge on the Quran, the Islamic holy book.
ICER co-founder Meron Estafanos said that many of the captives lied about being Muslims for fear of being taken, sharing information obtained from eye witnesses and migrants who managed to escape. At least nine people from the large group from the bus were able to evade capture.
Thousands of Eritreans reportedly flee the country every month to escape political oppression, the Sudan Tribune noted. They often travel up north to Libya, where they take their chances on dangerous sea routes toward Italy that have resulted in numerous maritime disasters in the past few years.
Authorities said that the 28 executed Ethiopian Christians in April were also likely hoping to reach Italy.
ISIS depicted the executions of the Ethiopians in two separate videos, where one group of captives was beheaded, while the other was shot to death.
The executions sparked outrage in Ethiopia, with tens of thousand of people marching in the streets of the capital of Addis Ababa against the terror act.
ISIS has heavily targeted Christians in its attacks, giving them the ultimatum to convert to Islam, pay a tax, or be killed for their faith in many of the cities it has captured. In its propaganda videos it has also beheaded various Westerners, Japanese citizens, and other captives.
Estafanos told Pulse that the latest kidnapping occurred despite many migrants changing their routes in order to avoid Libya due to ISIS' presence there.
"Some go from Khartoum to Turkey, then Greece. Others are now leaving via Khartoum to Cairo, then Alexandria and from there by boat to Italy. I think we will see an increase towards Turkey and Cairo instead of Libya," Estafanos said.