Christians Must 'Buy a Sword,' Fight Against Islamic Radicals Slaughtering Them: Nigerian Bishop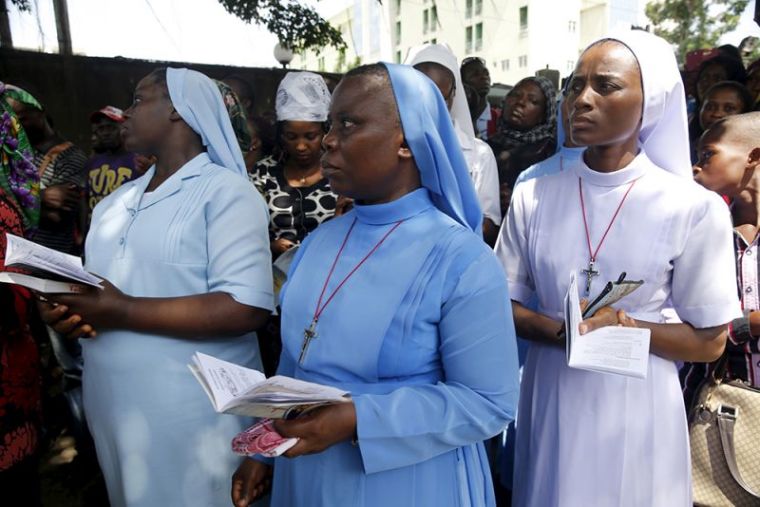 Christians facing extreme dangers and slaughter at the hands of Islamic radicals, such as the Fulani herdsmen in Nigeria, have been urged by a prominent bishop and Christian leader to "buy a sword and defend themselves."
"Christians should defend themselves and he who has no sword, should sell his coat and buy one to defend himself. We are all human beings, nobody should catch you like a snail and slaughter because you believe in Jesus Christ," Bishop Diamond Emuobor, chairman of the Christian Association of Nigeria, said on Wednesday, according to the Daily Post.
"We all would not die and those of us, who are alive, have the right to defend ourselves. Jesus says in the book of Luke that those who have no sword should sell their coats and buy one for the defense of their lives," he added, referring to Luke 22:36 as found in the Bible.
Christians have been heavily persecuted and slaughtered at the hands of different Islamic radical groups, such as Boko Haram, but also the Fulani herdsmen, whose increasingly violent rampages have led to the deaths of dozens of Christians in this year alone.
International Christian Concern reported earlier in January that herdsmen attackers killed 10 people and destroyed homes in an assault on the predominantly Christian village of Kwayine, Adamawa State.
One of the victims who survived described what happened: "The Fulanis came into the village yesterday at about 2 p.m. They came upon us suddenly, chased us off, scattered us and burned our houses. We fled. I barely escaped with my life. Only God knows where some of our people are now. We don't know what we did to them."
Although the Nigerian army has been fighting back against Boko Haram, the larger and more well-known terror group, ICC accused government officials of refusing to recognize that the Fulani are also now targeting Christians for their faith.
"This is yet another example of the government's failure to provide adequate protection for Christian communities in this region and refusal to stamp out the radical movements that cause these deadly attacks," said ICC Regional Manager Daniel Harris at the time.
"The government's refusal to recognize the Fulani militants as what they are, Islamic terrorists, threatens religious freedom and the lives of Christians in this region."
Catholic charity Aid to the Church in Need said that over 800 Christians and moderate Muslims in total were killed by the Fulani terrorists in the last few months of 2016, while at least 16 Christian churches were destroyed.
Emuobor accused the Islamic radicals of waging "a war against God," but insisted that they would not win.
The bishop also urged President Muhammadu Buhari to do more to stop the killing of Nigerian Christians, noting that people in the northern parts of the country are particularly at risk.