Christians Must Create a 'Culture of Accountability' for Their Pastors, Church Leadership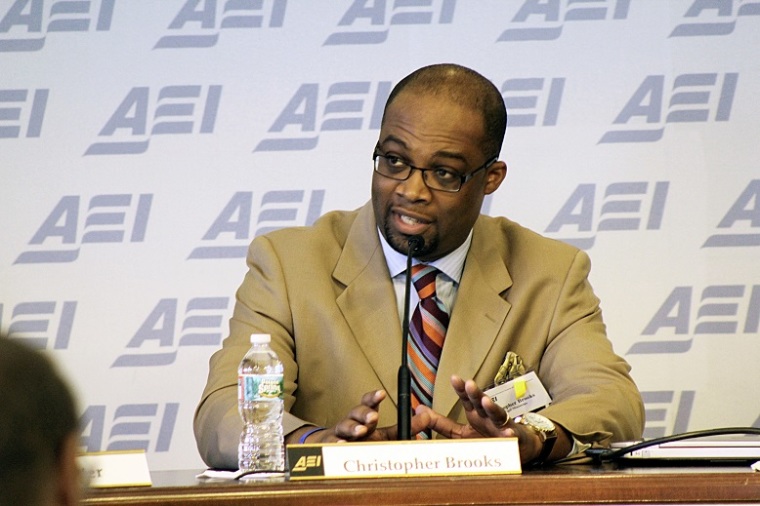 WASHINGTON — Pastors Mark Dever of Capitol Hill Baptist Church in Washington, D.C. and Christopher Brooks, head of Evangel Ministries in Detroit, say congregations must uphold their biblical responsibilities as members of the church by creating a "culture of accountability" for their pastors and church leaders.
Speaking at the Evangelical Leadership Summit hosted by the American Enterprise Institute, the two pastors who oversee inner city churches talked about an array of issues concerning pastoral leadership.
"I think a lot of churches are dysfunctional because their pastors are terrible. And I would like to see more healthy pastors leading more healthy churches," Dever said.
Dever told The Christian Post that it's important for congregations to be careful in selecting a pastor, saying that when Jesus said "don't judge, He didn't say don't be discerning."
"Congregations have a responsibility to be discerning," Dever asserted. "One of the ways you begin is by teaching congregations the responsibility they have biblically."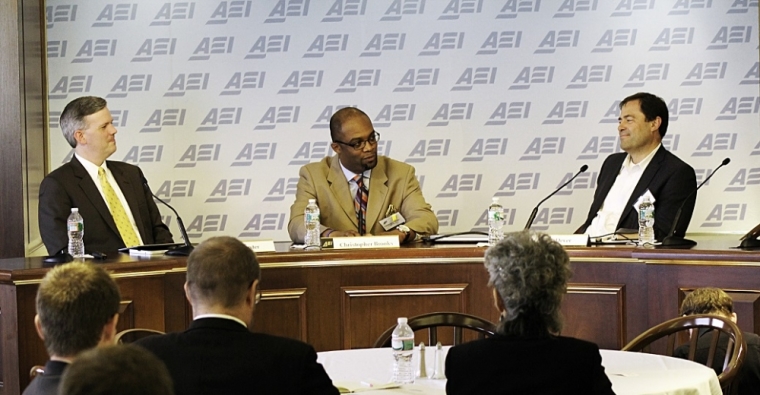 Dever added that congregations that are searching for a pastor should not view themselves "as passive sufferers," but rather they should look to find good pastors in ministries that are healthy.
"You hope one of the good things a ministry will do is raise up other good ministers," he said. "If you're in a church where you're looking for a pastor or are between pastors, go to a ministry that is healthy. Don't put an ad out in Christianity Today, talk to a church."
Pastor Brooks, who was invited by AEI to give comment on his experiences, told CP that church elder boards are especially important.
"We may disagree on how you go about church governance, but I would say that every church needs to have a sense of strong accountability for pastors," Brooks said.
"I have a group of elders that I'm accountable to. So that way, I'm not the end-all, be-all at my church. I'm not the CEO of my church," he explained.
During the Q&A segment Brooks stressed that churches need to establish a "culture of accountability" for their pastors.
"You have to have a mature group of individuals who understand what the mission and the role of the church is," Brooks said in response to a question. "What this generation needs to see is not only orthodoxy, but orthopraxis. They need to see us practicing our faith well, and that's where church elders, church discipline comes in."
Brooks and Dever were two among several speakers at the first Evangelical Leadership Summit, which was overseen by AEI's Values and Capitalism initiative.
The multiday event began Tuesday evening with a networking reception and dinner with keynote speaker Rep. Steve Southerland of Florida. Other speakers for the various panels included Jim Wallis, author and head of Sojourners; retiring Rep. Frank Wolf, R-Virginia; Andy Crouch of Christianity Today; and author Eric Metaxas.
Greg Forster, program director for the Faith, Work and Economics Program at the Kern Family Foundation, moderated the discussion featuring Brooks and Dever.
In his remarks, Forster quoted the third century Christian leader and writer Saint Irenaeus, who once said "the Glory of God is the human person fully alive."
"That statement was deeply countercultural in the church at the time when he made it," said Forster, who believes that "Evangelical religion" was experiencing an "Irenaian moment."
"God is not only present with us in our prayer closets and in the church, God is present in the hectic bustle of business and the public square," Forster said. "So that everything we do in our daily lives, Irenaeus wanted to emphasize, we respond to God and rely on God and join in His work."