Christians Need Hope for Times of Suffering and Change, Pastor James MacDonald Says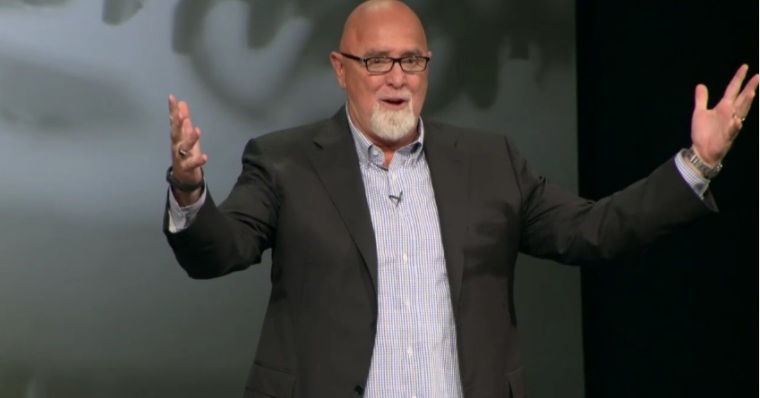 During his sermon at Harvest Church in Riverside, California, Pastor James MacDonald spoke about the importance of hope for carrying Christians through life's many changes and challenges, pointing specifically to John 5 as a guide for this teaching.
MacDonald, who is the founding and lead Pastor of Harvest Bible Chapel in Illinois, told congregants during Thursday's sermon that Christians can use hope for two purposes: hope can serve as an anchor in difficult times, and it can also help pull someone out of their sorrow and into a new life chapter.
John 5, which MacDonald describes as a "salvation story," tells of a disabled man who has been waiting by a healing pool in Jerusalem for 38 years, but has been unable to go into the water due to his crippling malady.
Jesus restores the man's ability to walk, and tells him to take his sleeping mat and go into the water to be healed.
As MacDonald explains, this chapter is full of symbolism regarding the importance of hope and faith in Christians' lives.
Jesus sees and knows all of our struggles, the pastor says, and while Christians will often give up hope when their struggles become too difficult to bear, Jesus is always waiting there to heal them when they are ready.
This last point can be seen when Jesus asks the crippled man "Do you want to be healed?" While this may seem like an insensitive question to ask of someone who has been suffering for 38 years, MacDonald says he actually believes it to be an "awesome" question.
This question, the pastor says, explains why so many people give up after years of suffering — because they do not know when the suffering will end. That, according to MacDonald, is when the importance of hope comes in.
"It's not the depth of the trial, its not the darkness of the trial, the hardest part for sure is the duration," MacDonald tells the audience, adding that when people are going through times of change and struggle, they primarily want to know when their suffering will be over.
"The thing that we want to know the most is the thing that God seems least interested in telling us, and that must be for some awesome reason," the pastor says, adding that "Trials do come to an end … weeping may endure for the night but joy comes in the morning, but in the night you don't know when the morning's coming."
MacDonald goes on to point to three reasons why Christians may give up hope: "It's a hassle to hope, it's hard to hope, [and] it actually hurts to hope."
"The number one coping mechanism for the pain of the trials of life is to stop hoping," MacDonald says, pointing to how easy it is to give up on a marriage, children, finances, and other life circumstances compared to perservering with hope.
Another main motive for quitting hope is because while despair will flood readily into a Christian's life, hope must be sought out and fought for on a daily basis, the pastor says.
While hope is represented figuratively in John 5 through the disabled man's 38 years of suffering, it is also represented physically through his sleeping mat that he has been flaying on for decades while waiting to enter the healing waters.
At the end of the chapter, Jesus orders the man to pick up his mat and go down to the water to be healed. This demand, MacDonald says, serves as a physical symbol of carrying one's hope through their times of struggle and into a new, better phase in their life.
When Christians pick up the metaphorical mat and walk with God, they are saying, "This part of [my] life is over – [I'm] not that person anymore, [I'm] not coming back here anymore," MacDonald concludes.
MacDonald ended his Thursday sermon with a prayer that all Christians have a strong desire to be healed with God and to carry their hope with them as they start a new life chapter.