Christians Should Be 'Masters' of Racial Reconciliation, Says Rapper Thi'sl (Part 2)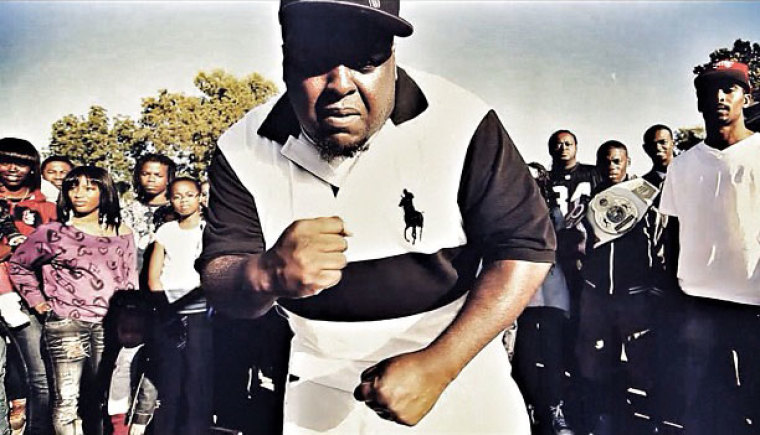 St. Louis-based rapper and Christian activist Thi'sl addresses racial tensions in his latest album, Heavy is the Head, in which he criticizes Christians for turning their backs on the Great Commission by failing to share the Gospel with those who live in their own backyards — inner city youth.
Ignoring the plight of those living in the nation's inner cities only makes them more susceptible to being influenced by groups such as the Nation of Islam and New Black Panthers who claim that Christianity is the "white man's religion," Thi'sl said during an interview with The Christian Post.
"Everything in this world is either furthering the Gospel or trying to stop it," he continued, expressing his frustration over the Church's reaction to racial unrest in Ferguson, Missouri, and Staten Island, New York, in the Michael Brown and Eric Garner cases.
"I've seen a lot of Christians say, 'Ah, you're talking about [race issues], it's furthering division,' and I believe that's foolish."
Thi'sl told CP that Christians must do more to engage their communities and get involved in race relations to ensure that black youth are empowered by the Gospel as they grow up amid rampant criminal gang violence.
According to Thi'sl, conflicts in the nation's inner cities between white police officers and black youth is creating opportunities for groups such as the Nation of Islam and New Black Panthers to introduce their brand of theology, which could prevent the Gospel from reaching those who need it most.
"You know what people saw in Ferguson? Most people — except for the Church — they saw a group of people that were dying to be led. That's what I saw when I was out there one year ago. The Afrocentric teachers saw that.
"The Afrocentric teachers have moved in so hard that now the new opposition going into the inner city is going to be [saying], we don't want Jesus — that's the white man's religion. Because that's what people that are there are teaching," he explained.
The rapper chastised his fellow Christians for either ignoring or arguing about what's happening in these areas based on their political beliefs (see Part 1), and he believes Satan is taking the opportunity to ignite hostilities against the Gospel in the inner city by using the indoctrination taught by these and other groups.
But even though he's on record as saying that the vast majority of those in the Church have done a bad job of addressing racial issues, Thi'sl believes Christians have the best tool to address the conflict: the Bible.
"We have the biggest army in the world. When these situations happen [conflicts between police and black youth], we should be running to the Church for answers. They should be looking in the Church to see what racial reconciliation looks like. We should be the masters of that," he said.
Among the biggest mistakes Christians often make when meeting people who live in the inner city, according to Thi'sl, is trying to assimilate them into their own culture instead of just embracing them as they are.
"We'll try to take a dude from the inner city culture and turn him into John Piper to send him back to the hood, and that doesn't always work," he asserted.
Thi'sl further explained to CP that he wants to see more churches planted in the inner cities and businesses investing there too. He even shared his own solutions to some of the problems people face and explained how he uses music to address these issues, such as gang violence.
"I want to present a redeemed life in front of people. When people listen to hip-hop they go look and explore. I want these people to get my record and say 'Man, this dude grew up where I grew up in a situation like I did and his whole life has changed,'" said Thi'sl.
In a song titled "What Are We Fighting For," off his latest project, Thi'sl addresses gang members who are heavily involved in street life.
As a former gang member he's able to put himself in their shoes and push them to question why they're killing each other over colors and other trivial things. He then shows them his new perspective based on his relationship with Christ.
"Once I found out who I was created to be, now I know that you and I have more in common than just our skin color. We're made in the image of God. So when I look at dudes now that I used to hate, I don't just love them because they're black. I love them now because they're made in the image of God."