Christians Should Deal With Christians Before Dissin' the Clippers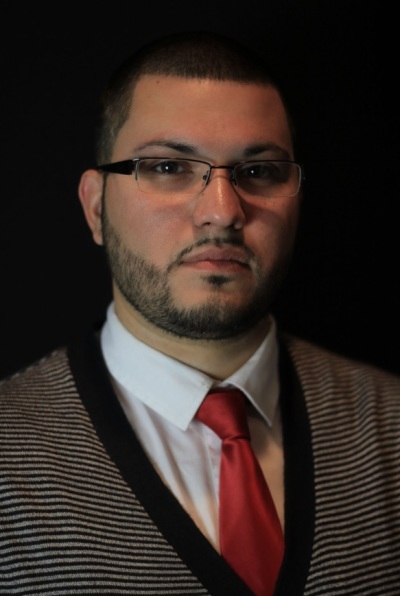 This past weekend I was blessed to spend 3 days with 3,000 students, leaders and pastors in Duluth, MN for District Blitz 2014, where God did some amazing work.
Upon my arrival back home in Atlanta I began to hear grumblings about Donald Sterling's heinous comments and after receiving a few texts from people asking me to weigh in on Sterling, I figured I'd read through the media coverage over that past few days to get a better grasp on what's been unraveling. After taking time this morning doing just that I've arrived at one conclusion, Sterling's comments and the media's response don't surprise me but the church's selective response to our own racial issues does.
Christian's Should Deal with Christians Before Dissin' the Clippers
I can't speak for the LA Clippers on this issue but I can speak to and for Christians about racism. I've noticed that when it comes to issues of racism we're selective in what we respond to and how. In the Sterling case, many of us were ready to ride when his comments dominated the airwaves on Saturday while the next day on Sunday, only 5-7.5% of us worshipped our Lord in a setting that was Multi-Cultural. The remaining 92.5-95% of us worshipped in segregated services (1). In fact, I know by names churches whose leadership and laity have echoed the very same sentiments as Sterling for decades yet notice few whistleblowers over such comments. Why are we so silent about our own segregation?
(NOTE: I want to inject a note of clarification, the sentiments I'm speaking of are those aligned with a segregation of races, not "Caucasians expressing a desire to keep African-American's out only". I'm addressing any church that has a dominate ethnicity that expresses a desire for people from different ethnicities NOT to visit or join their membership. I have both heard and have been a part of such conversations where different ethnicities have expressed such sentiments.)
Mainline Evangelicals have held minority (or marginalized) Evangelicals at bay from decision-making leadership positions in Denominations, Seminaries, and local churches for decades (even centuries) yet refuse to retract a "healthy theological grid" to grade us on even though we weren't allowed into some conservative seminaries until the mid-Civil rights era. In our Seminary education we're taught that the majority of healthy theology comes from Europe or Colonial America and are rarely instructed about theologically sound minorities throughout the expanse of church history, assigned to read their writings, let alone hear of their contributions. Even in my own tribe, we elected our first African-American Convention President and within a month's time one of our church's refused to marry an African-American couple.
Many of our conferences focus on the gospel, healthy ecclesiology, and evangelism yet somehow we only have room for 1-2 minorities out of 7-9 plenary sessions speaking slots. No one seems to be pulling their sponsorship dollars over this reality but we make time to champion corporations that are dropping their support of the Clippers. I've been in conference settings where Multi-Cultural ministry has been talked about in depth yet every panelist on stage was of the same ethnicity. By no means am I excusing Sterling by what I'm about to say but at least his starting line-up reflects more diversity than our conference speaker line-ups. I'm not saying all conference speaker decisions are motivated by racism but at the same time I must address the fact that sadly the faces we as Evangelicals are projecting as the leaders we catch our cues from has a serious lack of ethnic diversity.
In addition, from one minority to other minority Evangelicals, it breaks my heart that it takes tragedies like Trayvon Martin and Jordan Davis to mobilize saints nation-wide to value the life of African-American youth all the while Chicago became Chi-Raq and few people hear a call to action. Are we as Christians telling our African-American children their life doesn't matter unless it's taken by the hands (or handgun) of a Caucasian?
Sideline Comments vs. A Frontline Critique
Reading my above comments may have made you uncomfortable over the past couple of minutes but in all honesty, I'd like to welcome you into the lack of comfort I and other minorities walk in 24 hours a day. Before you take my comments as sensationalism please know I'm not on the sidelines playing the commentator who lacks involvement, I'm on the front-lines telling it like it is. I'm sharing with you what I'm seeing with my own eyes and what I've experienced.
I've been told before taking the stage at large conferences that I was the first person of color ever given the opportunity to exposit God's Word in the general session and rather than being offended, I took it as a door open for minorities everywhere. In the same year, I was chastised by minority church folk and minority Christian leaders for choosing to teach at a conference (that had been planned for six months) rather than marching for justice for Travyon. Yet, when the clarion call was given to my challengers to come join us in comforting, mourning, and weeping with families of the 120 murder victims in our own city that year, my co-laborers were no shows. The march for Trayvon drew thousands while the Longest Night at Wornall Road Baptist Church less than one hundred (outside of the victims' families). Interestingly enough the majority of our murder victims and suspects, as with many American cities, were African-American and Latino. When we deal with issues of race in the church we've got to realize it's not a black and white issue, it's a WE issue!
Why Christians Are Responsible
So why did I chose to write a blog dealing with Saints instead of Sterling? Simple, we have the cure for racism and we refuse to share it and employ it. Racism along with sexism, and elitism are all nothing more than symptoms of a disease. The disease is sin. The only cure for sin is found in the message of the gospel, the finished work of Jesus Christ. The message of the gospel points all humanity towards the fact that we are one race (the human race) equally created by the same creator (God). Corporately our first father Adam, fell in the garden and universally every single person equally inherited a fallen nature. The effects of Adam's disobedience have placed every sinner, from every nation, tribe and tongue in need of a Savior. The only qualified Savior is Jesus Christ (John 14:6). The gospel points us to the fact that only the blood of Christ cleanses our sins (Eph. 1:7) and that we who have embraced Christ are a part of a new ethnicity, the Church (Eph. 2:11-22). Christ alone tore down the walls of hostility that included race, socio-economic status, and gender (Gal. 3:28) in order to save sinners from eternal separation from the God who created them.
What hurts the case of the gospel is when the ethnic diversity God created becomes a cause for division instead of a celebration! The world is watching us and they see His bride is segregated in our worship services, classroom demographics and leadership positions. I'm convinced that every local church, higher Christian academic institution, and Christian denomination is called to be a brochure of heaven that reflects the reality of our eternal state in heaven (Rev. 5:9 & 19:6-10).
The way we move from our status quo is to; proclaim the gospel and practice its implications by putting diversity on display. I'm not advocating putting minorities on stage to be "eye-candy" for the visiting minorities to see and identify with rather, I'm talking about integrating credentialed and qualified minorities in decision-making leadership positions. When we do this, we'll have more authority when speaking to the Sterling's of our world. In addition to speaking we'll be able to point to local churches, Seminaries, and Denominational gatherings across our land and say, this is what it looks like when the gospel cures racism. Until then, let's sweep around our own front door before we act zealous in sweeping around another's.