Christians Slam 'Obnoxious' Curriculum Change in Nigerian Schools That Force Islamic Studies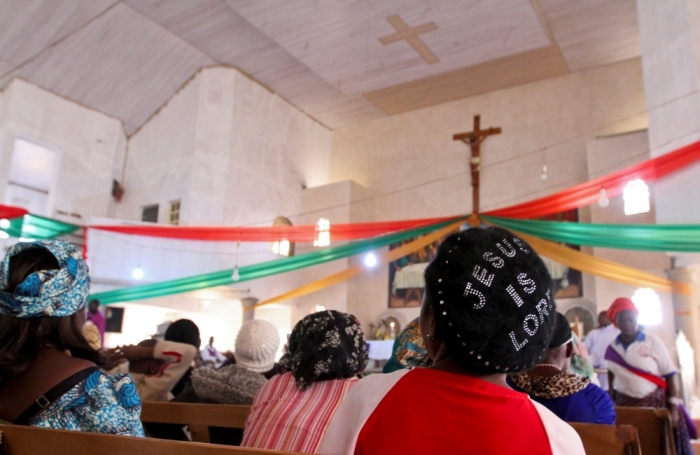 The Christian Association of Nigeria has slammed what it called an "obnoxious" recent change to the curriculum at secondary schools, which essentially eliminated Christian education classes and replaced them with Islamic Arabic Studies.
CAN Chairman Dr. Samson Ayokunle pointed out last week that the new curriculum removes Christian Religious Knowledge and relegates it to themes in civic education, while pupils will be given a choice to study either Islamic Arabic Studies or French.
As French teachers are "more or less non-existent in secondary schools," Christian and other students will have no choice but to settle for Islamic Arabic Studies, Ayokunle said, as reported by This Day Live.
CAN met with Acting President Yemi Osinbajo at the Presidential Villa in Abuja last week, Daily Post reported, expressed its concerns.
"We are here to point your attention to a time-bomb, obnoxious, divisive and ungodly secondary school curriculum that the Federal Ministry of Education is introducing into our schools and of which we had earlier complained to the Presidency," CAN declared.
"As prophets to the nation, we demand a complete withdraw[al] and ban of this curriculum. If allowed to be implemented, it would lead us to a godless nation with violence and all forms of ungodliness as the order of the day," the organization warned.
The Christian organization said that the curriculum was the "brain-child of Nigerian Educational Research Council," and said that it will not do anyone any good.
CAN warned that despite promises from the government, Christians, who make up roughly half the population in the country, continue suffering numerous attacks at the hands of Islamic radicals, both from the Boko Haram terrorist group and the separate Fulani herdsmen.
Premium Times Nigeria reported in February that close to 100,000 people, both Muslims and Christians, have been killed by Boko Haram since 2009 in its ongoing quest to eradicate Christianity from the country, which has also displaced over two million citizens.
While the Nigerian army has been reporting gains made against the Islamic radicals over the past year, the Fulani herdsmen extremists have in turn been increasing their attacks.
"Killing and maiming of farmers continue in Benue, Enugu, Abraka in Delta State just to mention a few," CAN said of the Fulani attacks.
"The most painful thing is that we are seeing their victims without the seriousness from the law enforcement agents to arrest and successfully prosecute the murderous herdsmen. This has encouraged them to continue in their killing and kidnapping spree with reckless abandon."
CAN raised other issues as well, such as the high rate of unemployment among youths, and called on the government to create an investment friendly environment that would allow millions of Nigerian youths to find jobs.