Chuck Smith Jr Not Supporting Sister's Lawsuit Against Calvary Chapel Involving 'Papa Chuck'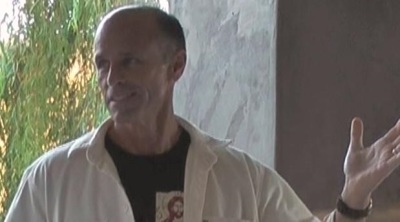 Chuck Smith, Jr., has responded in strong opposition to a lawsuit shortly after it was filed by his sister and apparently supported by his brother on Friday, that alleges elder abuse against the late Pastor Chuck Smith and wrongful takeover of his property by the church board at Calvary Chapel of Costa Mesa, and includes current pastor Brian Brodersen.
"For the record, I want it to be known that I do not support the lawsuit my sister Janette and brother Jeff have filed against Calvary Chapel of Costa Mesa," Smith wrote in a letter that was distributed at the church on Sunday.
"In my opinion it is groundless, deplorable, dishonoring to our father (and to his work, not to mention the people to whom he dedicated his life). It is another sad stain on the representation of Christianity. The only motivation I can see for the suit is malice and greed. Any pretense to honor my father's name or provide adequate care and support for my mother is nonsense."
Neither CCCM nor Brodersen have made an official statement about the lawsuit and CCCM declined to comment to The Christian Post at press time of this article, and instead referred to Smith's letter. An associate pastor at the church told CP that CCCM feels that the letter "said almost everything that needs to be said."
Smith, Sr., the founding pastor at CCCM and known during the '60s and '70s Jesus Movement as "Papa Chuck," had been struggling with lung cancer and died last October.
The suit was filed on behalf of Smith, Sr.'s wife, Kay, by daughter, Janette Smith Manderson. Early reports by local media did not mention the brother (Jeff) as being named in the lawsuit. Also, Smith, Jr. could not confirm with The Christian Post whether his brother is named in the suit. It has been reported that Kay Smith has dementia. According to the lawsuit, Pastor Chuck's illness and resulting death was exacerbated by the negligent care of a nurse, chosen by his son-in-law, Brodersen. He is married to Cheryl, sister to Smith, Jr., and Manderson.
Smith, Jr., told CP on Monday that the nurse (first name Iina - i-ee-na) who took care of his dad for several years and on the night he died, should not be blamed for doing wrong. Iina had moved into his parents' home just a few months prior to his dad's stroke in late December 2009.
"My mom's and dad's caregiver for four years, Iina, is a wonderful person," Smith said. "Her being their (during his dad's stroke in 2009) was probably a factor in the stroke not resulting in any permanent damage or worse than what he experienced." She did a couple of neurological tests, called his doctor, and then the paramedics, he explained.
"She did everything that a live-in caregiver would do," Smith told CP. "I hope that in all of this that she is fully vindicated because she is a wonderful person and does not deserve to be maligned."
In regards to the financial claims against CCCM, Smith said that his parents had been paid through a program known as Rabbi's Trust for quite a while and the church was not responsible for his dad's salary. He said that if there was a lapse in what his mother was now receiving, it was due to "either negligence or ineptitude in part of the executor of the trust."
"It would be handled by Rabbi's Trust, not through Calvary Chapel of Costa Mesa," Smith told CP.
Kay Smith had also been receiving royalties from The Word For Today teaching ministry, according to Smith.
"Again, if my mom was slighted in funds from Word For Today, it wasn't Calvary Chapel that did it," Smith, Jr. said. "If I had heard that my mom was not receiving adequate compensation or care I would have inquired into it and if there was any problem there I would have taken her into my home."
He added, "This is not going to fly when it gets to the court."
His sister, Janette, chatted briefly by messaging CP prior to the publication of this article, writing that it's been a difficult time for the family and that there are "other issues, but TWFT is the heart of the matter." An attempt by CP to get further comment from her was unsuccessful before press time of this article.
Smith, who once served as a pastor at a Calvary Chapel affiliated church but was later dismissed, told CP that he hopes another Facebook post he wrote after the first one on the matter will serve as his final statement on the family's lawsuit situation.
In it he writes:
"I see that there is a great deal of interest in the current Smith family saga. So what can all those who are truly concerned about the controversy and ramifications to the many lives touched by it do that will please God and lead to the best resolve? There is no need to mention prayer (but I just did anyway). Perhaps less obvious but nevertheless important is just this: Don't take sides. Do not side with me, do not side with any of my siblings. The 'body of Christ' is not divided. We do not have to repeat history. The mistakes made by the Christians in Corinth serve as lessons to us. The 'I am for Paul' and 'I am for Apollos' factions should have been extinguished in the first century.
The further this dispute is carried, what is true and just will become more apparent. We can watch it unfold (if we have nothing better to do) and let God determine the outcome. In situations like this, no one is totally righteous and no one is totally wicked, regardless of how the picture has been painted for us. And if the whole thing fizzles out before going any further so that the whole truth of it be buried forever, that would be even better.
It is difficult not to share those 'dainty morsels' that 'go down into the innermost parts of the body' (Proverbs 26:22), but if everyone would resist passing on information that they do not know to be fact from firsthand experience, it would go a long way in letting the fire go out (Proverbs 26:20). (MORE ON PAGE 2)