Church of England to Only Open Churches on Christmas and Easter as Nearly 50% of Brits Identify as Atheist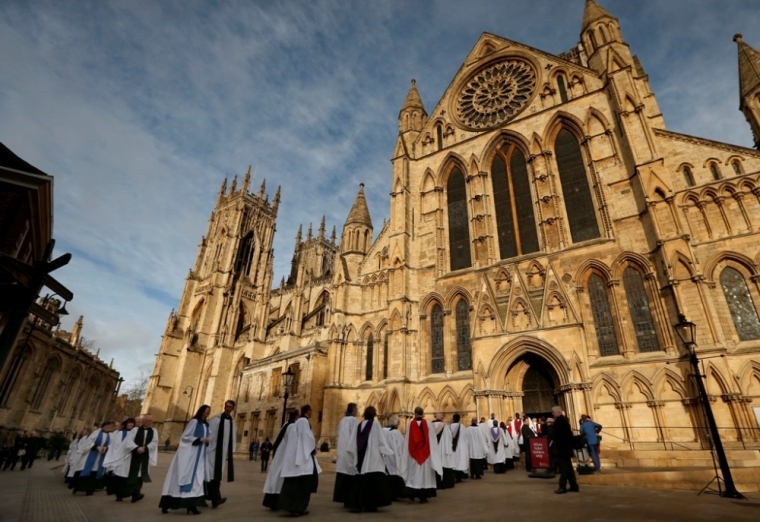 The Church of England is reportedly considering plans to keep some historic village churches across the country opened only on holy days such as Christmas and Easter due to population shifts and the ever-growing decline in attendance and church membership.
A major 66-page report by the CofE's Church Buildings Review Group noted that many churches are no longer sustainable, and that about one in four parishes have fewer than 10 regular worshipers.
The report proposes turning some parishes into "festival churches" in order to ease the financial burden, suggesting that they will only be used for key dates on the religious calendar, or occasions such as marriage and funerals.
Festival churches are only one of the widespread changes proposed by the review group, which says it is focused on "securing spiritual and numerical growth and serving the common good."
"We believe that — apart from growing the church — there is no single solution to the challenges posed by our extensive responsibility for part of the nation's historic heritage," the group added.
The CofE has had to deal with sharp decline over the past 30 years, as reported in May by NatCen Social Research.
The group's Social Attitudes survey found that 40 percent of the British population identified as Anglicans in 1983, but that number is down to only 17 percent in 2014. Presently only 8.5 million Britons identify as Anglicans, the survey said.
People of no religious faith now make up close to half of the population in Britain, or 49 percent, which is up from their 31 percent count in 1983.
With the steady rise of immigration, the rise of non-Christian faiths has also been well documented, with Islam making up close to 5 percent of all Britons in 2014, up from 0.5 percent in 1983.
"The proportion of people saying that they are Anglican has fallen quite dramatically in the last 10 years, coinciding with a rise in people saying they are not religious," said at the time Naomi Jones, head of Social Attitudes, NatCen Social Research.
"One explanation for this might be that the numbers of Catholic and non-Christian people in Britain may have been supplemented by migrants with strong religious beliefs. While another explanation could be that in the past religion played a more prominent role in people's identity."