Church of England Condemns Gay Clerics for Outing Priests as Bishops Prep for LGBT Debate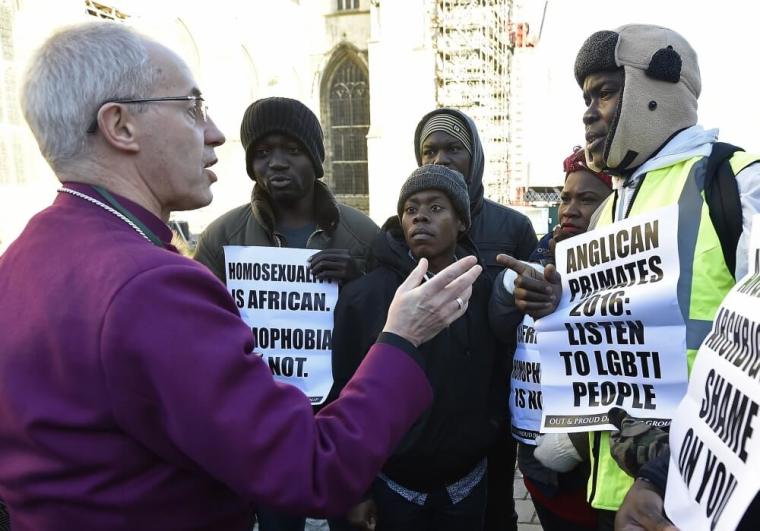 The Church of England is condemning a group of gay clerics who are seeking to out gay bishops and other clergy in the Church, arguing that the accusations could spark a witch hunt against priests.
The Rev. Colin Coward, founder of the gay pressure group Changing Attitude, said that a number of bishops within the CofE are gay.
"There are at least 10 other bishops in the Church who are gay, many of whom are in some kind of relationship," Coward told the Sunday Times.
"I would encourage gay bishops to be open, but I would not 'out' them against their will."
The CofE replied in a statement that such "idle speculation" needs to be dismissed.
"It is surprising that campaign groups which claim to support lesbian, gay, bisexual, transgender and intersex Christians would indulge in such irresponsible tactics whereby such claims may lead to attempts to identify individual bishops," the church said, according to the Daily Mail.
The Right Rev. Nicholas Chamberlain, the bishop of Grantham, meanwhile revealed on Friday that he is gay and involved in a long-term, celibate same-sex relationship.
"It was not my decision to make a big thing about coming out," Chamberlain told The Guardian.
"People know I'm gay, but it's not the first thing I'd say to anyone. Sexuality is part of who I am, but it's my ministry that I want to focus on."
Archbishop of Canterbury Justin Welby said he knew about the bishop's relationship, but pointed out that he is following Church guidelines, which dictate that clergy must remain celibate.
"His appointment as bishop of Grantham was made on the basis of his skills and calling to serve the Church in the Diocese of Lincoln," Welby explained, according to BBC News.
"He lives within the bishops' guidelines and his sexuality is completely irrelevant to his office."
Another CofE spokesman said: "Nicholas has not misled anyone and has been open and truthful if asked. The matter is not secret, although it is private as is the case with all partnerships/relationships."
Some gay and lesbian clergy in the CofE have been urging the Church to reject biblical teachings on marriage as a union between one man and one woman.
Welby has not indicated that the Church will be making any such change, however. What is more, 72 members of the Church's ruling general synod wrote a letter in August urging bishops to adhere to the biblical doctrine on sexuality.
Over 100 bishops are set to meet later in September to discuss the Church's position on homosexuality and same-sex marriage as talks of a potential split in the Anglican Communion loom over the denomination.