Church of God in Christ Pastor at March for Life: 'A Lot of Christophobic People in US'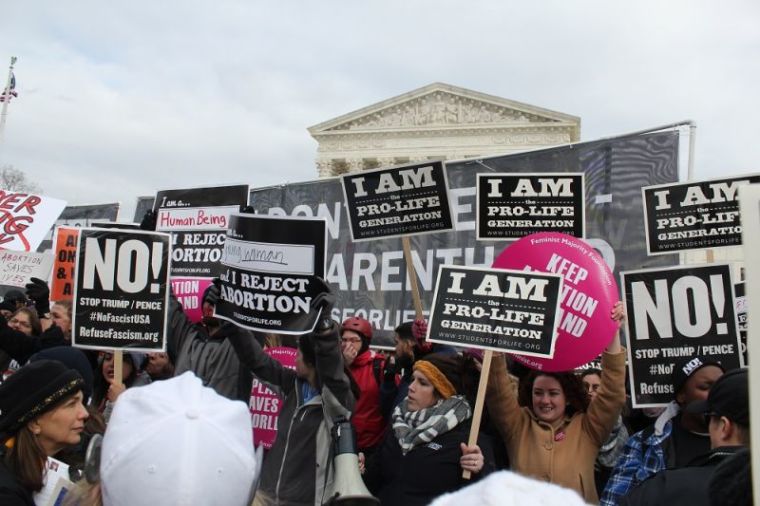 Speaking at the Annual March for Life in Washington, D.C., Friday, Bishop Vincent Matthews of the Church of God in Christ said there are "a lot of Christophobic people in this nation," and also that black people are being "snuffed out" through abortion.
Matthews introduced himself as having three identities: a Christian who loves Christ, a bishop of a predominantly African-American denomination that has 6.5 million members, and a black American.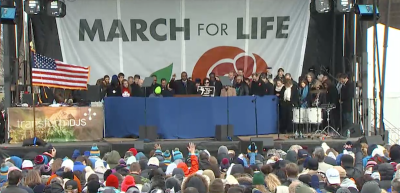 Talking about abortion, Matthews, father of 10, told the crowd, "It's the same slaughter that sought to kill Moses, and the same type of slaughter that also sought to kill Jesus."
He continued, "There are a lot of Christophobic people in this nation. Christophobic people who fight against the Gospel. They fight against us and tell us to be loving when they want to kill our children. But enough is enough."
Matthews said his whole church stands to raise the pro-life issue. The congregations of the 12,000 churches under his denomination are lining up to adopt the children of women who want to have abortion, he noted. "You have a choice, we will take your children."
As a black man, he said, he is "the elephant in the room."
"But as you stand here, you're protecting black Americans and Africans around the world," he told the pro-life crowd. "My people are being hunted like animals. People cry for Harambe, but they have no love for us as we're being killed every day. Enough is enough. It's time to rise up. It's our time to save lives.
"The slaughter shall end."
In his prayer before the march began, Matthews said black people, white people, Latinos and Asians are one people.
The 44th annual March for Life took place on the National Mall, beginning near the Smithsonian building.
Vice President Mike Pence, adviser to President Trump Kellyanne Conway, Baltimore Ravens tight end Benjamin Watson, Cardinal Timothy Dolan of New York City, and Sen. Joni Ernst (R-Iowa) were also among the speakers.
"Life is winning in America and today is a celebration in that progress," Pence said. "We've come to a historic moment in the cause of life and we must approach it with with compassion for every American. Life is winning in America because of you."
In a media interview last year, Watson talked about how race factors into the issue of abortion. "I do know that blacks kind of represent a large portion of the abortions, and I do know that honestly the whole idea with Planned Parenthood and (Margaret) Sanger in the past was to exterminate blacks, and it's kind of ironic that it's working," Watson said in the interview with the blog of San Diego-based Turning Point Pregnancy Resource Center. "We [as minorities] support candidates, and overwhelmingly support the idea of having Planned Parenthood and the like, and yet, that is why she created it."
On Friday, Watson called on the men in the crowd to rise up and stand for the innocent and for mothers in crisis. "Men, we can be silent no more," he said.
The March for Life was founded in 1973, when a group of pro-life leaders gathered at Nellie Gray's home in Washington, D.C., to express concern that the first Anniversary of Roe v. Wade would come and go with no recognition, according to the organizers.
On Jan. 22, 1974 the first March for Life was held on the steps of the Capitol. Pro-lifers have been marching for life every year since.