Modern Youth Ministry a '50-Year Failed Experiment,' Say Pastors
A group of pastors and former youth ministry leaders suggest that today's youth ministries should be disbanded, calling the common practice of separating congregations by age for worship and Bible study "unbiblical."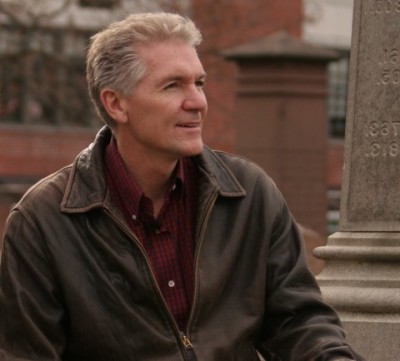 The church leaders state their case in the documentary film, "Divided: Is Age-Segregated Ministry Multiplying or Dividing the Church?"
The film is produced by the National Center for Family Integrated Churches in association with LeClerc Brothers Motion Pictures. The producers released the documentary earlier this month online, and have made it available for free until Sept. 15.
"Divided" follows "edgy twenty-something" Christian filmmaker Philip LeClerc on a quest to find answers to why his generation is increasingly turning away from attending church. Recent surveys have shown that as many as 85 percent of young people will leave the church and many never return.
NCFIC Director Scott T. Brown told The Christian Post that today's modern concept of youth ministry is a "50-year failed experiment." Brown said that when he was a church leader in the '70s and '80s he could have been the "poster boy" for the youth ministry movement in California. However, he said he now feels that dividing children from adults at church is an unbiblical concept borrowed from humanistic philosophies.
"The church has become divided generationally," Brown said. "It's not doing what Scripture prescribes and is actually doing something foreign to Scripture by dividing people by age or by life stage."
"The whole point of 'Divided' is that God has spoken clearly about the discipleship of youth in the Bible," he explained. "Scripture is sufficient. It's time to get beyond the age of modern, systematic age-segregated youth ministry. We need to put it aside."
Former youth pastor Boyd Dellinger, who is now the lead pastor of Heritage Bible Fellowship in Fayetteville, N.C., is one of several church leaders interviewed in the film. Dellinger said that by all of today's standards he was once a successful youth pastor.
"I look back and realize I did more harm to families than I ever imagined," Dellinger says in the film. "I see that more as I look back because I was usurping the authority of parents, especially fathers by having their children's hearts turn towards me – with their permission."
"Today, I can make more of a difference in the lives of young people through the biblical standards of fathers turning their hearts towards their children," he adds.
Dellinger doesn't question the good intentions of youth ministry leaders today and their desire for youth to know Jesus. He just questions the method.
"We have to go back to what does the Bible say? There's something fundamentally wrong with the church's drive to say we can do a better job of raising your children than you can," Dellinger highlights. "God has appointed fathers to lead their children; not for someone else to do it just because they have a college degree or some seminary training. That does not qualify someone to all of a sudden become the spiritual leader of your family."
More than 750 churches have signed onto a confession posted online by NCFIC that points to the desire of having more age-integrated discipleship, according to Brown. He sees this manifest itself in churches in the same way it does in Scripture.
In the paradigm shift, Brown said churches would have "the older gathering together with the younger for worship, celebration, and instruction. It would look like what happened in Deuteronomy 12 where Moses commands the parents to bring whole families to come and worship and sacrifice."
"It's the only pattern you see in Scripture. You never see Moses, or Nehemiah, or Jesus, or the apostle Paul, or anyone ever segregating people by age. On the contrary, integrated discipleship is really an un-disputable pattern of Scripture."
Presenting the Gospel to Youth | Bob Lenz | Life! Promotions