Churches Must Go Beyond 'Thank You for Your Service' to Help Veterans Struggling With Mental, Physical Wounds From War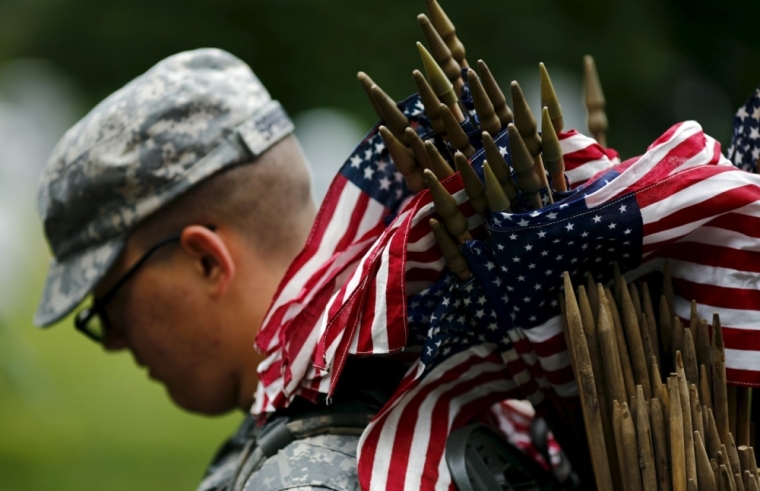 The mental plight of American servicemen returning home from war zones has been well documented by various groups and news organizations. Politicians and activists alike have noted the high rates of suicide and substance abuse among veterans, mentally wounded by their experiences overseas.
In the United States, there are many churches and faith-based organizations that are seeking to help returning veterans cope with life after combat.
One group is known as the Mighty Oaks Warrior Programs and was founded by veteran and MMA fighter Chad Robichaux. One church affiliated with Mighty Oaks is The Life Church, a Virginia congregation with campuses in Manassas and Winchester.
John Mizerak, spokesman for Life Church, told The Christian Post that his congregation became involved following a speech by Robichaux last Memorial Day.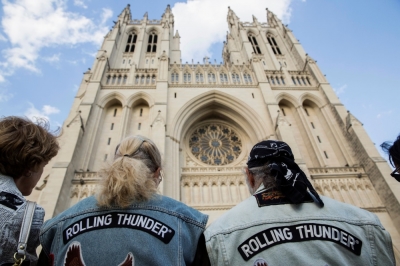 "We were so impressed with Chad and his wife, Kathy, and their growing ministry that we started supporting them immediately. There is a huge need for their ministry around the U.S., but especially here in the D.C. area," said Mizerak.
"Chad and Kathy are speaking at four services this weekend at The Life Church and Chad is also speaking at McLean Bible Church on Sunday night at 6 p.m."
Mizerak also told CP that the program was important as it's a faith-based approach to helping returning veterans suffering from issues like Post-Traumatic Stress Disorder.
"Bring Jesus into the equation and watch them get set free," said Mizerak, who boasted that there has not been a suicide or a divorce among participants in the program since its beginning.
When it comes to the overall church's response to helping American veterans, one church leader believes that it must be beyond simple spoken gratitude.
Ruth Frey, director of programs at the Washington National Cathedral in the District of Columbia, told CP that "first step is to acknowledge and honor the sacrifice military service men and women have offered," its "important to go beyond 'thank you for your service.'"
"Communities of faith need to really listen to the needs of veterans and offer a helping hand to veteran families, especially ones that are transitioning from a time of military service," explained Frey.
"It is also important for people of faith to advocate for veterans needs with their state and national legislators. As Christians, we are called to care for our neighbors and these are some of the ways we can live that out."
For its part, the National Cathedral is holding multiple events it oversees to benefit and honor veterans, including an annual "Blessing of the Bikes" for Rolling Thunder participants.
"Unlike past generations, a small percentage of Americans serve in the military and many people are unaware of the challenges veterans and their families face when transitioning to civilian life," continued Frey.
"The spiritual health of veterans is a growing concern and there is much churches and other houses of worship can do to support this them."