The 2 Churches You Should Visit When in Detroit
The 2 Churches You Should Visit When in Detroit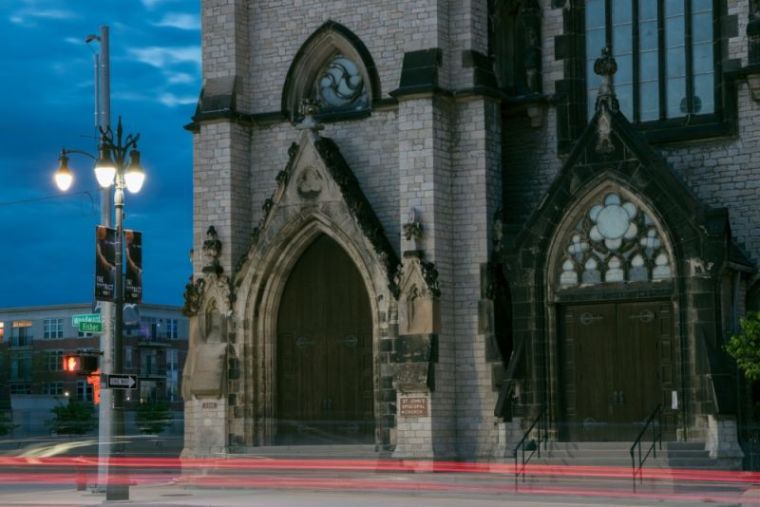 I recently wrote about Detroit's turnaround and how the Motor City has rapidly transformed itself.
There is so much to experience — great restaurants, an incredible variety of architecture, a world-class art museum — notwithstanding the very real challenges that have created a city of two Detroits.
Among the things to see are numerous old churches, which are reminders of how rich Detroit was from the late 19th century through the 1950s.
In no particular order are the following two churches, which are my favorites in a city full of spires and crosses:
Ecumenical Theological Seminary
Originally built in 1889 for First Presbyterian Church — at the time Michigan's oldest Protestant congregation — the cruciform-shaped edifice, built of beautiful Lake Superior red sandstone, is Detroit's finest extant example of Richardsonian Romanesque architecture.
The style, briefly fashionable in the late Victorian era but overshadowed by ecclesiastical Gothic Revival, gets its name from prominent architect Henry Hobson Richardson. Richardson and those who imitated his signature style, known for its bold Norman or Romanesque arches, designed both churches and secular buildings.
First Presbyterian Church-turned-Ecumenical Theological Seminary is the work of George D. Mason and Zachariah Rice, better known as the Mason & Rice architectural firm. The duo is credited with countless churches, private residences, train depots and even the iconic Grand Hotel, also known as America's summer palace, on Mackinac Island.
For me, the interior, notwithstanding the Tiffany stained glass windows, isn't the draw. Rather, it's the exterior, if only because stellar examples of Richardsonian Romanesque are few and far between, at least compared to much more ubiquitous examples of Gothic Revival. Your eyes will undoubtedly be drawn to the bold arches and massive central tower.
Instead of focusing on the façade at the west front, go to the south side of the church. That's because a circa 1930s widening of Woodward Avenue, itself an iconic Detroit landmark, forced the relocation of the three-bay porch to a side street. The porch features ornate carvings that desperately need conservation after decades of exposure to Michigan's harsh elements.
St. John's Episcopal Church
A few blocks down Woodward Avenue, once known as Piety Hill for its streetscape of churches, is St. John's. The Episcopalian parish church is known for both its historic liturgy, based upon the language of the King James Bible and almost unchanged since the 1662 Book of Common Prayer, and Anglican high churchmanship. (For full disclosure, I'm a congregant here and formerly served on the vestry, aka its board.)
Founded just before the Civil War under the patronage of Henry Porter Baldwin, who served as governor of Michigan and as a United States senator, St. John's includes an antebellum parish church that today serves as a chapel. A much larger, circa 1861 church overshadows the otherwise quaint but somewhat rudimentary Gothic Revival chapel.
The parish church, which is also opposite of the ballpark used by baseball's Detroit Tigers, is Victorian Gothic Revival at its finest. Massive by today's standards — some cathedrals are smaller — the physical size reflects the population and wealth it once served.
Personally, I'm rather fond of the bell tower at the church's northwest corner, though to appreciate the architecture you need to view it from the parking garage across busy Woodward Avenue. Another gem is found in the apse with the magnificent ad orientem high altar and its mosaic reredos. 
Spires and Crosses, a travel column exclusive to The Christian Post, is published every week. Follow @dennislennox on Twitter and Instagram.
Dennis Lennox writes about travel, politics and religious affairs. He has been published in the Financial Times, Independent, The Detroit News, Toronto Sun and other publications. Follow
@dennislennox
on Twitter.