Churchgoers Attacked Outside Hillsong Church, Security Guard in Stable Condition at Hospital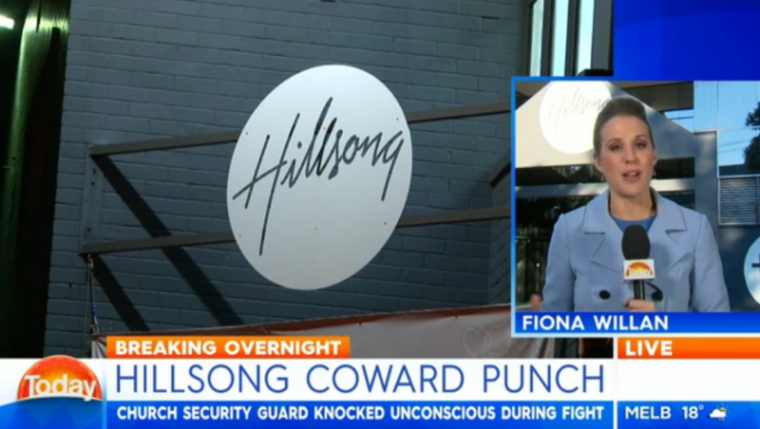 A group of young parishioners were attacked outside of a Hillsong church in Sydney, Australia, last Friday where a security guard was knocked unconscious.
The Hillsong security guard is in stable condition at a local hospital after suffering bleeding on the brain from being hit in the head while trying to prevent a group of churchgoers from being attacked.
Australian media outlet 9News reports that a group of men were standing outside the church heading to Redfern Station when an argument suddenly broke out with another group of men.
Police say the church's 33-year-old security guard stepped in to break up the fight after he saw an 18-year-old man being struck in the face. He was then attacked and punched in the head, which left him unconscious.
The security guard was transported to St. Vincent's Hospital with bleeding on the brain and a fractured cheekbone.
According to reports, a 23-year-old man was arrested at Redfern Police Station and charged with "assault occasioning actual bodily harm and common assault." Another 22-year-old man was arrested at his home.
Hillsong released the following statement about the incident:
"Last night a small group of young people who had just attended our church youth meeting at Waterloo were attacked on the way home via a local train station.
"Our security guard saw the incident and intervened, but was himself attacked and injured. Our thoughts and prayers are with the victims who are now recovering, and we are supporting them and their families. We are shocked that this happened so close to our church and we will continue to review security at our Waterloo campus. Our staff are working with the police in their investigation and we urge anyone with information to contact Crime Stoppers."
Follow Jeannie Law on Twitter:
@jlawcp