'Clash of Clans' Town Hall 11 Update: Supercell to Roll Out Post-Update Maintenance
'Clash of Clans' Town Hall 11 Update: Supercell to Roll Out Post-Update Maintenance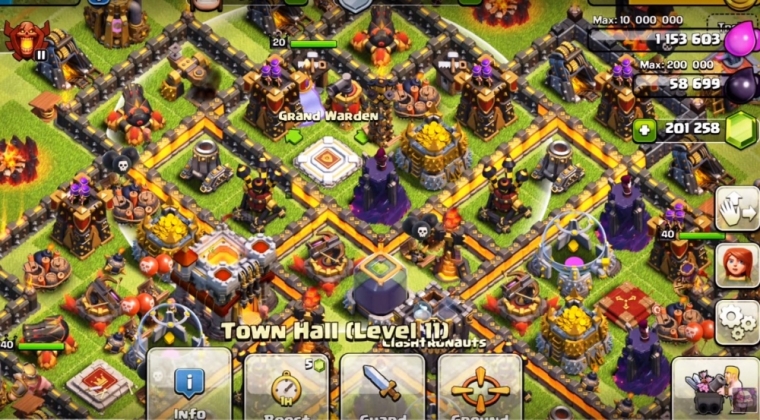 Supercell will roll out a post-update maintenance patch with bug fixes on Dec. 17 after fans ended up disappointed with last week's "Clash of Clans" Town Hall 11 update.
After players encountered bugs with the "Clash of Clans" Town Hall 11 update, Supercell announced that it will release a post-maintenance patch on Dec. 17. The said patch will fix the bug in the Personal Break system that would implement a Personal Break even after players have gone offline for some time, according to Game Zone.
While the Town Hall 11 update was the biggest update for the game, Supercell was not prepared for the backlash that would come with the changes. Even in its hometown, the update was not received well and Finnish media called it the most controversial update in the history of "Clash of Clans," Realty Today.
The upcoming patch will increase the Personal Break online-time limit to four hours, from the previous three. Plus, the limit will be reset when a player goes offline for 15 minutes without Shield or Guard, from the previous 30 minutes. The same goes for Personal Break limit extensions after taking a defense without Shield.
In addition, players' Free Guard when Shield expires has gone up for all Leagues. The patch will also update the Clan War matchmaking parameters for Town Hall 9 to Town Hall 11. It will also come with a bug fix for the limit of donated Clan Spells.
Other issues that will be addressed by the upcoming "Clash of Clans" post-update maintenance patch include the decrease in skeleton hitpoints, correct saving of Grand Warden ground/air mode, and spawning of the X-Mas tree.
While Supercell promised another optional update for "Clash of Clans," the developer said they have to wait until the right time before they announce the schedule. This update will come with a Winter theme and an updated Personal Break timer status.