'Disaster' Coming If There's No Climate Change Action, World's Bishops Warn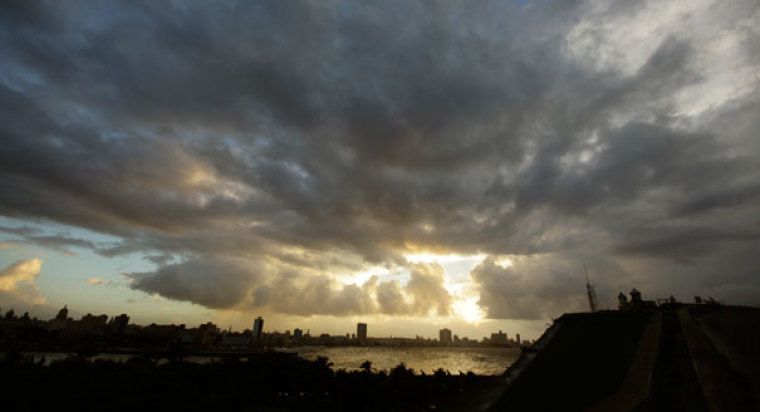 Roman Catholic bishops from around the world have signed an appeal to government leaders calling for them to agree on a "transformational climate agreement," and warned of a pending "disaster" unless actions are taken.
Catholic News Service reported that the leaders of the U.S. and Canadian bishops' conferences, along with leaders of the regional bishops' conferences of Asia, Africa, Latin America, Oceania and Europe, all signed an appeal Monday at a summit in Paris calling on governments to reach a "fair, legally binding and truly transformational climate agreement."
Indian Cardinal Oswald Gracias of Mumbai, president of the Federation of Asian Bishops' Conferences, revealed that the appeal is a response to Pope Francis' encyclical on the environment. The appeal seeks to express "the anxiety of all the people, all the churches all over the world," and says that "unless we are careful and prudent, we are heading for disaster."
The world's bishops further called for "courageous and imaginative political leadership" and for legal frameworks that "clearly establish boundaries and ensure the protection of the ecosystem" ahead of the U.N. Climate Change Conference in Paris Nov. 30-Dec. 11.
Back in June, Francis released his 184-page "Laudato Si,'" or "Praise Be to You," which focused on the damaging affects of climate change on the world, including how it harms the poorest populations.
"The urgent challenge to protect our common home includes a concern to bring the whole human family together to seek a sustainable and integral development, for we know that things can change. The Creator does not abandon us; He never forsakes His loving plan or repents of having created us," Francis wrote in his encyclical.
"Particular appreciation is owed to those who tirelessly seek to resolve the tragic effects of environmental degradation on the lives of the world's poorest. Young people demand change. They wonder how anyone can claim to be building a better future without thinking of the environmental crisis and the sufferings of the excluded. "
The pope's letter was backed by notable Evangelical leaders, such as Saddleback Church Pastor Rick Warren in Lake Forest, California.
Rev. Mitch Hescox, president and CEO of the Evangelical Environmental Network, said at the time: "Creating a new energy economy that benefits all and addresses climate change is not about a political party but living as a disciple of Jesus Christ. We urge all people of good will, especially fellow Christian conservatives, to read and study these timely words from Pope Francis."
Reuters noted that the bishops' appeal asked the conference, known as COP31, to tackle global temperate increases, and to set a goal for complete decarbonization by mid-century and to "ensure inclusion and participation of the poorest, most vulnerable and impacted at all levels of the decision-making process."
The bishops also asked world leaders to recognize the "ethical and moral dimensions of climate change," and to promote new models of development and lifestyles that are "climate compatible."