CNN's Don Lemon Reveals How T.D. Jakes Changed His Life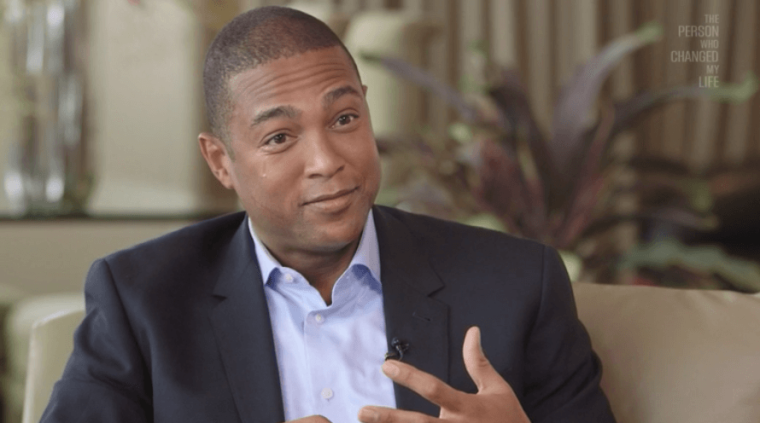 In a revealing interview aired on CNN Wednesday, one of the network's most notable anchor's, Don Lemon, surprisingly revealed that megachurch pastor Bishop T.D. Jakes of The Potter's House in Dallas, Texas, played a huge role in his success as a journalist.
"It might sound strange, maybe even impossible, but the person who changed my life is someone I'd never even met. Through the power of his voice and his message, Bishop T.D. Jakes pulled me out of a crisis more than a decade ago and I wouldn't be where I am today if I hadn't heard his words," Lemon said during the interview.
Lemon then called Jakes "the voice in my head" and told the inspiring pastor that he listens to his messages a lot. It was a confession that surprised Jakes.
"When I got the letter that you could have picked anybody as a hero, as a mentor, and you chose me, I was like, I thought it was a joke," Jakes told Lemon. "But what I am so grateful for is that I could say anything that made anybody's life better. Then I can do something that other people find useful, because I grew up not thinking that I had anything at all to offer to anybody."
Lemon, who turns 50 in March, said it was always his dream to be a journalist, and he worked hard at his craft until he landed a job at NBC in New York City. But he wanted more.
"So I took a chance. I believe in taking chances. I took a chance from my big network gig and I went to Chicago to become a local news anchor. They told me when I came there that I would do the big stories and specials and that I would be the anchor and then I ended up knocking on people's doors and doing local 'How do you feel that your child is dead?'" said Lemon.
"I said, I don't wanna do this. I took a stand for myself and I got suspended. I almost got fired. So I went to this really low place and I had to reach and find something to keep me alive, and at that low point I found T.D. Jakes," said the anchor.
That something, said Lemon, came from a T.D. Jakes Sermon called, "My Dream."
"My dream wasn't to go to a poor mother's house and say 'how do you feel that your kid is dead.' My dream was to make people and the world better through my work. You have to be fearless. How you do it? I think you just take one step at a time. When I went through what I went through in Chicago, as I would run on that path I would just say, 'one foot in front of the other.' Listening to T.D. Jakes I came to realize I had the power to change my situation," said Lemon.
Lemon explained that after he came to CNN he got the chance to interview Jakes about his life and work but he never told him how much he inspired him.
"Most of my adult life, the father figure that I've had in my head is you," he told Jakes.
"What I want to say to you is, first of all, thank you. I didn't just get here, I've been working on this since I can remember. I'm almost 50 years old. There are very few people in my life other than my family who actually tell me the truth. You do that, when I didn't know you and now that I know you, even more so," he said with a tear streaming down his face.
"So thank you for the tough love, the inspiration even when I didn't even know you, and now that I know you, to understand me even more," Lemon said.
Jakes was moved.
"To know that I am helping you gives my life meaning," he told the anchor. "My destiny is to help you reach yours. And the one thing that I know for sure, when you started talking a moment ago, I heard your heart speak and hearts don't lie. Hearts really don't lie."