Come, Let Us Adore ... Family? What Skipping Church on Christmas Means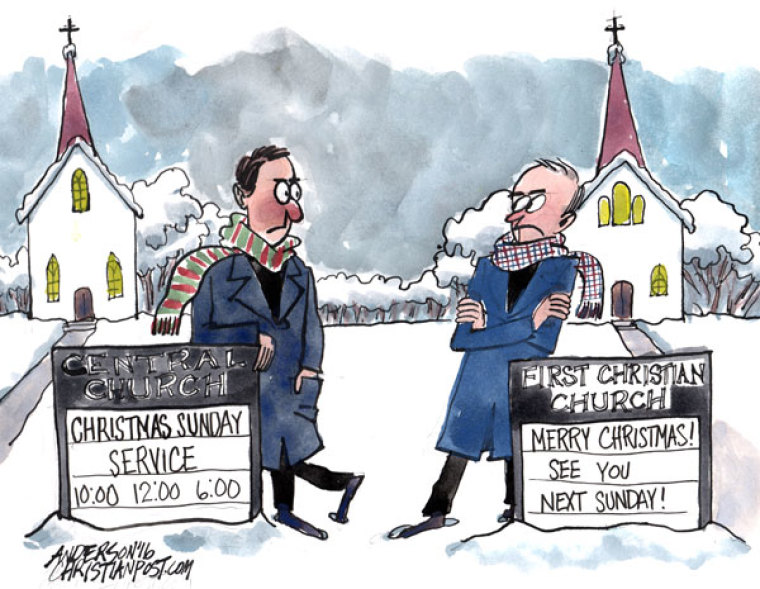 Christmas this year falls on a Sunday, which has some churchgoers in a tizzy.
They were looking forward to opening presents in their pajamas, eating a big breakfast, and showering after noon. And they're quite perturbed that church will be disrupting their normal Christmas routine.
Some pastors aren't especially thrilled either. They were looking forward to a day with their family, but now the majority of them have to work. After multiple services on Christmas Eve, they're usually beat. And the last thing they want to do on Christmas morning is turn around and go back to church.
Bah Humbug!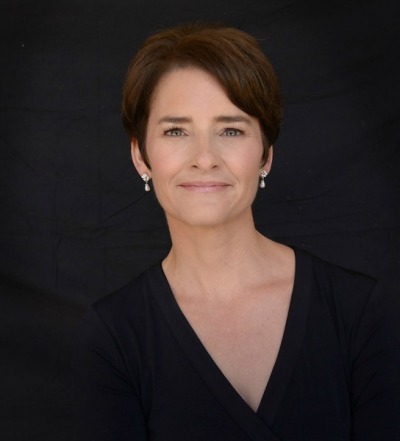 When I hear some of these sentiments, I seriously wonder what Christmas has become for American Christians. And I wonder what church has become too.
In many countries, Christians would never fathom of missing church on Christmas, whether it falls on Sunday or not. I never realized this until I got to know a pastor from Zimbabwe who was in the states to attend seminary. On his first Christmas in the states, he and his family got up, put on their Sunday finest, and drove to church. But that particular Christmas didn't fall on a Sunday. And my friend was disheartened to find the church doors locked on Christmas morning.
"Why would any church not be open on Christmas?" he later asked me. "Why would Christians not gather on this most holy day?"
I shook my head in response. I had never questioned the practice of attending church on Christmas Eve, and then spending Christmas Day exclusively with family. But his question got me thinking. Why don't we also go to church on Christmas? I couldn't think of a decent answer then — and I still can't now.
Religion writer Amy Sullivan once suggested that the reason American Christians don't normally go to church on Christmas is because we've adopted a civil religion that elevates the ideal of family "to a sacrosanct level." The Norman Rockwell image of a family gathered around a tree, she argues, has become a Christmas icon that rivals baby Jesus.
"For most Christians," she said, "Christmas is a day for family, not faith."
I think Sullivan has a point. Recently, I was listening to a Christmas album by the a cappella group Pentatonix, which I absolutely love. But the lyrics to their song "That's Christmas to Me" pierced my heart. The song is beautiful and nostalgic — and completely godless.
After talking about Santa and stockings and mistletoe, they croon, "The only gift I'll ever need is the joy of family. Oh why? 'Cause that's Christmas to me."
I love my family dearly. But Christmas is about the birth of my savior without whom I'd have no hope for the future. And to me, there's no better way to celebrate Christmas than to join with my church family, as well as my natural family, to worship our savior.
But again, many Christians attend services on Christmas Eve. So, what's wrong with foregoing church on Christmas Day? However, Sullivan notes that many Anglican and Catholic Churches similarly hold midnight masses or vigils the night before Easter. (My church does that, and it's a highlight of my year.) But everyone still shows up the next morning for Easter services. No devout Christian would ever consider missing church on Easter! So why do we not have the same attitude toward Christmas?
In England, where the first Christmas Eve services began, 2.5 million people attended church on Christmas day last year. That's similar to the number who attended so-called advent services. For Catholics, Christmas remains the second most important feast in the entire liturgical year, though they, too, often substitute attending a Midnight Mass on Christmas Eve for attending mass on Christmas Day.
Fortunately, nearly 9 out of 10 Protestant pastors say their church will hold services on Christmas Day this year, according to a survey by Lifeway Research.
As Scott McConnell, executive director of LifeWay, notes, "If Christmas falls on Monday through Saturday, churches might be closed on December 25 — but almost never on a Sunday."
Still I wonder, how many will attend church on Christmas Day joyfully as opposed to dutifully? And how many church members will actually show up? Many churches, which normally hold multiple services on Sunday morning, are only holding one service on Christmas day.
For the past several years, our church has been holding a simple service on Christmas morning. And I'd love to say our family has gone to all of them, but I've had to work out a compromise with certain family members to go at all. Still, I love worshipping on Christmas. I love worshipping period. Nothing gives me greater joy than to be with God's people and to adore Jesus together.
The same is true of my pastor. I was so blessed last Sunday when he expressed how excited he was that Christmas this year falls on a Sunday. That way, he surmised, more people will show up to the service on Christmas Day. And after experiencing it once, he's hoping they'll want to come back every year.
That's my hope too. I fear we have replaced adoring God with adoring family on Christmas. And as much as I love family, and see it as an incredible gift from God, I love Jesus even more. So come, let us adore Jesus this Christmas — and every Christmas, whether it falls on a Sunday or not.
Julie Roys is a speaker, freelance journalist and blogger at www.julieroys.com. She also is the host of a national radio program on the Moody Radio Network called, Up For Debate. Julie and her husband live in the Chicago suburbs and have three children