Comeback Tour? Ex-Mars Hill Pastor Mark Driscoll to Preach at Missouri Megachurch Sunday, Hillsong Conferences This Summer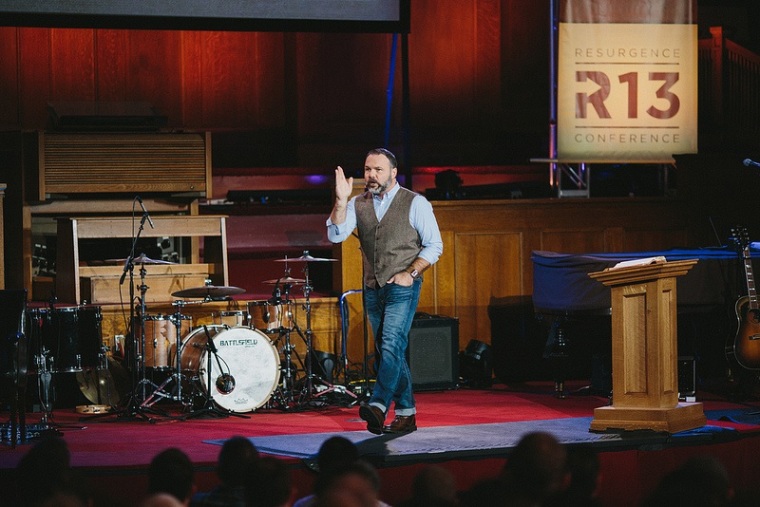 In what some critics are calling a leg on his comeback tour, former Mars Hill lead pastor Mark Driscoll, who stepped down from his now dissolved Seattle-based megachurch in October, is expected to deliver a sermon at James River Church near Springfield, Missouri, on Sunday.
James River is an Assemblies of God church that hosts around 9,000 worshippers each Sunday and once attracted 17,000 people in a record breaking Easter Sunday service, according to Komo News.
The church is led by pastors John and Debbie Lindell and is currently hosting a sermon series titled "Power in Weakness," according to their website. It's unclear if Driscoll's appearance will be related to the series.
Former Mars Hill deacon Brian Jacobsen has joined with other former members who are threatening a lawsuit seeking a full accounting of alleged financial impropriety at the dissolved church.
They are building a case alleging that Driscoll redirected some of Mars Hill's money to purchase copies of his book Real Marriage to propel it to the top of The New York Times best-seller's list.
That controversy, along with allegations of plagiarism, misogyny and emotional abuse within Mars Hill, preceded Driscoll's stepping down as lead pastor last October and continues to mar his reputation. But that has not stopped other prominent Evangelicals from asking him to appear at their church.
Driscoll also recently spoke at Gold Creek Community Church north of Seattle and started his sermon by diverting those in attendance away from the controversies.
"I would like to talk about Jesus instead of me: It would be much more pleasant and helpful," said Driscoll to congregations at Gold Creek.
Driscoll is also scheduled to make an appearance at the annual Hillsong Conferences in Sydney, Australia, and London, England, where he will be interviewed by the church's lead pastor Brian Houston.
Driscoll's resignation from Mars Hill led to the dissolution of the church's name and brand with its 13 locations now operating independently, according to former Mars Hill communications director Justin Dean.
The Christian Post reached out to James River Church for comment but did not receive a response in time for publication.