Conservatives Welcome at Google? Execs Respond (Video)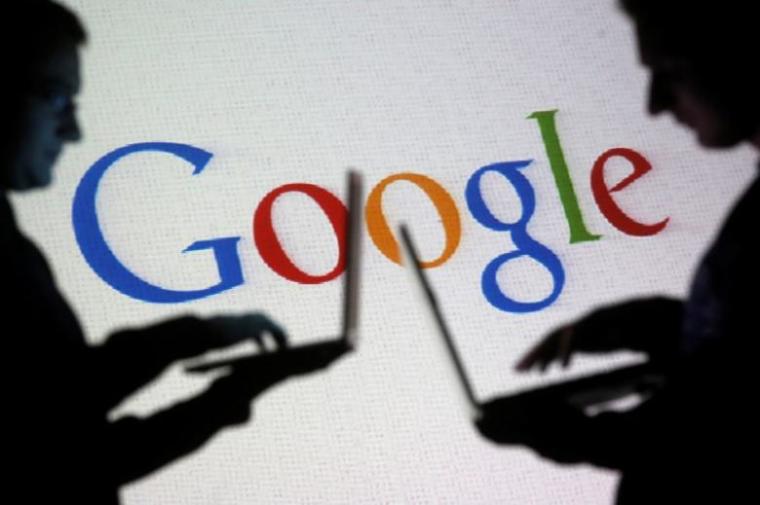 Google executives were asked at a shareholders meeting earlier this month for its parent company, Alphabet, whether or not they consider the feelings of their conservative and more libertarian-minded employees when the company decides to voice left-leaning policy positions.
Like many other Silicon Valley companies, Google has not been afraid to show its political leanings.
In 2013, the company joined onto a brief sent to the Supreme Court in favor of legalizing same-sex marriage. In 2014, Google agreed to remove ads for certain pro-life crisis pregnancy centers after complaints from pro-abortion groups.
In addition, Google was also accused by a group of researchers in a report that claims that there was evidence of "systemic bias" in search results related to the 2016 presidential election. That bias, the report claims, was in favor of Democratic nominee Hillary Clinton.
At the annual Alphabet stockholders meeting on June 7, Justin Danhof, the director of the Free Enterprise Project at the conservative think tank National Center for Public Policy Research, pressed the executives during a question-and-answer session on the fact that Google has voiced its opposition to some of President Donald Trump's policies and other conservatives initiatives being considered.
Danhof stated that not only has the company publicly opposed Trump's immigration travel ban and his decision to withdraw from the Paris Accord but the company has expressed opposition to legislation in Texas that would allow businesses and other places of public accommodation to establish their own bathroom policies and make it so that people would be required to use state-owned bathrooms and changing areas consistent with their biological sex.
"While the executive suite might consist of more of the liberal-elite mindset, surely, the company employs a few conservatives who rightfully view all of these actions as offending their worldview and their public policy positions," Danhof stated. "So, when you take these very public positions, are you concerned that conservative employees here and libertarian-minded employees here at Alphabet and Google that they don't feel this is an inclusive environment for their opinions because they know that the hierarchy doesn't share their values?"
Alphabet Executive Chairman Eric Schmidt was the first to take a crack at answering Danhof's question.
"I would start with my answer, which is we start from the principles of science and at Google and at Alphabet," he said.
Kent Walker, Google senior vice president and general counsel, stated that when Google makes public policy stances, it looks at "Do questions affect our business operations?"
"For example, we are a significant consumer of green power, so we have a business interest in getting that right," he said. "Or, does it affect our relationships with our employees in the way we are able to provide employee benefit programs, for example. We do take lots of perspectives into account. We value all kinds of ideas and diversity of every flavor at Google."
David Drummond, Google's senior vice president of corporate development and chief legal officer, also responded to the question.
"I would say that these positions that we are taking, these are not partisan positions," Drummond argued. "We are not in the middle of the political fray. These have to do with principles that we have long held at the company and we have got folks of various political stripes who believe in those principles. I think what you see is not our attempt to jump on the scales for one political party or another but to express things that are very deeply important to the company — whether it is free expression, or the openness."
"We have lots of folks at Google from all over the world and we took a stand to protect them," Drummond continued. "Many of them were personally affected by what was going on with that [immigration] policy that I think you referred to. So, I think employees were very strongly behind taking these positions because they reflect the principle and not partisanship."
Schmidt added: "We operate the company on the principles that David and Kent and I have outlined. We are not going to change that."
"The company was founded on the principles of freedom of expression, diversity, inclusiveness and science-based thinking," Schmidt concluded. "You will also find that all of the other companies in our industry agree with us."
Danhof wasn't too pleased with the responses to his question.
"In response to my question, Alphabet Chairman Eric Schmidt flatly said that the company was not going to change," Danhof said in a statement. "Like other tech companies that we have approached about their opposition to President Trump's platforms, the company's executives tried to deflect the question as one of policy and not politics. However, in many of these cases this is a distinction without a difference. Either way, the company is continually taking leftist policy positions, and no executives disputed that notion today."
"Schmidt was also adamant that the industry as a whole is in agreement on the issues raised in the Free Enterprise Project's question," Danhof added. "That's just the type of anti-conservative groupthink that's so prevalent in academia and has caused an exodus of right-of-center thinkers from our nation's campuses. It could be that the tech industry is heading for a similar self-induced fate."
Danhof also argues that the executives' claims that "no one disagrees with his liberal elitist positions proves the point of the Free Enterprise Project's question."
"To the extent that any conservatives exist within Alphabet's walls, it certainly doesn't appear they can be comfortable letting those opinions be known to upper management," Danhof contended. "That's not fostering diversity of opinion. That's approaching a hostile work environment."
Danhof concluded by stating that he left the meeting "feeling that Alphabet and Google are companies of, by and for liberals."
"It is hard to see how a conservative viewpoint would ever have a place in that corporate atmosphere. During President Trump's short tenure, the tech industry has aligned itself like an opposition party to much of the President's agenda," Danhof said in the statement. "Today, Google and Alphabet essentially staked the claim as the leader of an anti-Trump and anti-conservative movement."
Schmidt, Apple's Tim Cook, Amazon's Jeff Bezos, Microsoft's Satya Nadella and other top executives in the tech industry met with Trump on Monday as the president called for a "sweeping transformation of the federal government's technology."
According to Breitbart, Schmidt told Trump: "I'm absolutely convinced that during your administration there is going to be a huge explosion of new opportunities because of the platforms that are getting built in our industry."
Schmidt reportedly said that the combination of skilled workers, entrepreneurs and immigration should lead to "huge" growth for the U.S. economy.
"It's going to happen soon during your leadership," Schmidt was quoted as telling Trump.