Controversial 'Bishop of Bling' Who Spent $42 Million on Luxury Residence Gets New Job at Vatican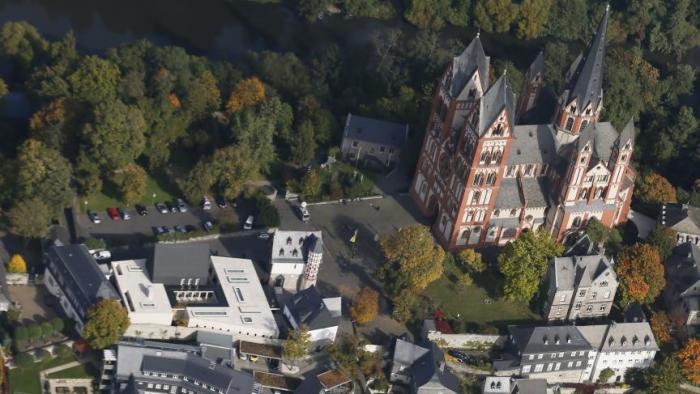 Germany's controversial "bishop of bling" Franz-Peter Tebartz-van Elst has reportedly been handed a new job at the Vatican, where he will advise the Pontifical Council for Promoting the New Evangelisation on catechesis. The bishop, who spent $42 million on a luxury residence and caused an uproar for the Roman Catholic Church, was suspended by Pope Francis back in October 2013.
The National Catholic Register reported on Monday that the former bishop of Limburg is expected to begin his appointment in March. Vatican Secretary of State, Cardinal Pietro Parolin, had apparently informed Tebartz van Elst of the development back in December.
The bishop prompted outrage in Germany in 2013 when it was discovered that he spent over $42 million on a remodeling and building project in Limburg, including a free-standing bath, conference table and private chapel all worth millions.
Tebartz van Elst admitted that there had been "carelessness or misjudgment" on his part, but attempted to explain that the money was used for 10 different projects. He also noted that the plans for the project had initially been made by his predecessor, Bishop Franz Kamphaus, who retired in 2007.
The bishop was heavily criticized by politicians, such as German Chancellor Angela Merkel, who said his actions shake the confidence believers have in the Catholic Church.
The Vatican responded by suspending Tebartz-van Elst, noting in a press statement in October 2013: "A situation has been created in which Bishop Franz-Peter Tebartz-van Elst currently cannot exercise his episcopal ministry."
Francis, who has often times spoken out about the importance of church leaders to live humbly and modestly, was reportedly "continually, broadly and objectively informed" about the situation, and authorized the suspension of the bishop.
Francis' actions were praised by different religious leaders, including Tibetan spiritual leader the Dalai Lama.
"His Holiness, the pope, I think is very, very realistic and quite strict. I really admired his dismissing one German bishop [who was living] his own private life in a very sort of expensive, luxurious [way]," the Dalai Lama said in an interview with Time magazine in February 2014.
The Register noted, however, that there are some within the church who believe that Tebartz van Elst was the victim of a smear campaign. It pointed out that other German archdioceses have also spent significant sums of money in recent times, such as the one of Munich and Freising, which spent $150 million on a new diocesan service center.