Controversial Gospel Tract Cartoonist Jack Chick Dies; Claimed Catholics Going to Hell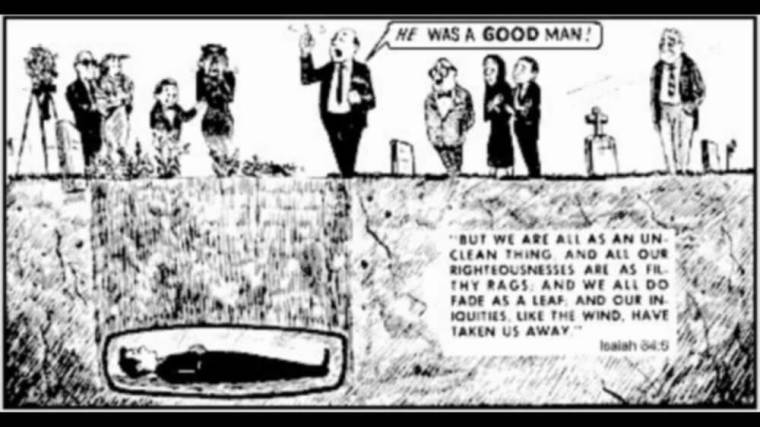 Controversial evangelical cartoonist Jack Chick died in his sleep at the age of 92 on Sunday, with secular news sources highlighting his legacy of offending Catholics, Jews, Muslims and others, though supporters remembered his "soul-winning" mission.
"Brother Jack Chick passed away Sunday evening, Oct. 23, peacefully in his sleep. He was 92. He will be interred in a small private ceremony. Condolences can be sent to Chick Publications (postmaster@chick.com), and they will be taken to his widow," a message on the Chick Publications' Facebook page read earlier this week.
The statement added that it will continue Chick's work without changing a thing, preserving the method, vision and purpose.
The Guardian reports that there have been mixed reactions to the cartoonist's death, with some mourning the man who "helped bring salvation to thousands and thousands" of people by creating simple to read tracts urging people to accept Jesus Christ as their Savior.
The biography on his website notes that Chick, who was born in Los Angeles in 1924, became a Christian during his honeymoon while listening to an episode of the radio show "The Old-Fashioned Revival Hour."
Soon thereafter he decided to combine his dream of becoming a professional cartoonist with his new-found evangelical belief.
After borrowing $800 from a credit union, he published his first cartoon revival book in 1961, and later founded Chick Publications in 1970.
He focused his work on condemning the many evils he saw in society that he believed led people to Hell instead of to God, leading him to publish hundreds of illustrated Gospel tracts for over 50 years that have been translated into close to 100 different languages.
"Proof of the effectiveness of Chick tracts is the fact that testimonies continue to pour in from around the world. Many current testimonies cover two or even three generations," the biography explains.
"People recount how Chick tracts were instrumental in their salvation 30 years ago, then in their children's salvation and now in the salvation of their grandchildren."
His work also reportedly offended Catholics because in some of his cartoons he called the Catholic Church "the great whore," and in others he described Jesus as telling a Catholic character that "false teachings are why you are going to the lake of fire."
Another pamphlet read: "Learn how the papacy helped start Islam, only to have this new daughter rebel against her. You'll understand the Arab's place in Bible prophecy. Muslims have been saved by reading this book."
MailOnline wrote that Chick's "pulpy, lurid cartoons combined traditional evangelism with frankly conspiracy-minded attacks."
He also condemned various trends in society, from listening to rock music to playing Dungeons & Dragons and watching "Harry Potter" movies; as well as the growing acceptance for scientific theories, such as evolution.