'Convert to Islam or Die' - Iraq Christians Warned By ISIS as Largest Christian City in Iraq Taken By Jihadists
Kurdish Forces Grateful for US Airstrikes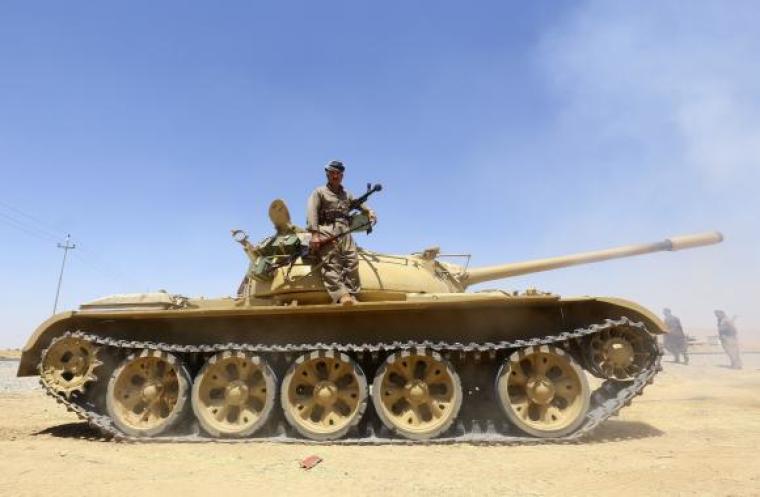 ISIS forces have overtaken the largest Christian city in Iraq, forcing thousands of Christians and other religious minorities to flee and seek refuge in the northern Kurdish region.
ISIS militants issued a stern mandate to Christians living in the Mosul: "Convert to Islam, pay a fine, or face death by the sword."
The jihadists took over the cities of Qaraqosh, Mosul, Bartella, and Tall Kayf, as well as Hamadaniya.
"France is highly concerned about the latest progress of ISIS in the North of Iraq and by the taking of Qaraqosh, the largest Christian city of Iraq, and the horrible acts of violence that are committed," French Foreign Minister Laurent Fabius said in a statement.
The city normally has 50,000 residents, but those who were Christian needed to find refuge behind Kurdish lines. The Kurdish forces have been struggling to hold ISIS militants at bay and are now receiving help from the United States, which began air strikes early on Friday against some artillery and mortar positions near the city of Irbil.
"This is a victory for all the Iraqi people, for the pesh merga (Kurdish security force), and for America," Mahmood Haji, an official at the Kurdish Interior Ministry told the Washington Post about the airstrikes. "We need these airstrikes to destroy their bases and vehicles so the pesh merga can move forward."
ISIS has also cut off the supply of food and water to those hiding in the mountains, and U.S. forces are attempting to deliver supplies to fill the needs of the refugees. President Obama called the siege in Iraq a "potential genocide" and committed to doing all he could to assist those being persecuted by ISIS, although he has said at this point there are no plans to send U.S. troops back into Iraq.
"When we face a situation like we do on that mountain … and when we have the unique capabilities to help avert a massacre, I believe the United States of America should not turn a blind eye," Obama said. "Earlier this week, one Iraqi in the area cried to the world, 'There is no one coming to help.' Well, today America is coming to help. We can act carefully and responsibly to prevent a potential act of genocide."