Coptic Christian Imprisoned for Handing Out Bibles Inside a Mall in Egypt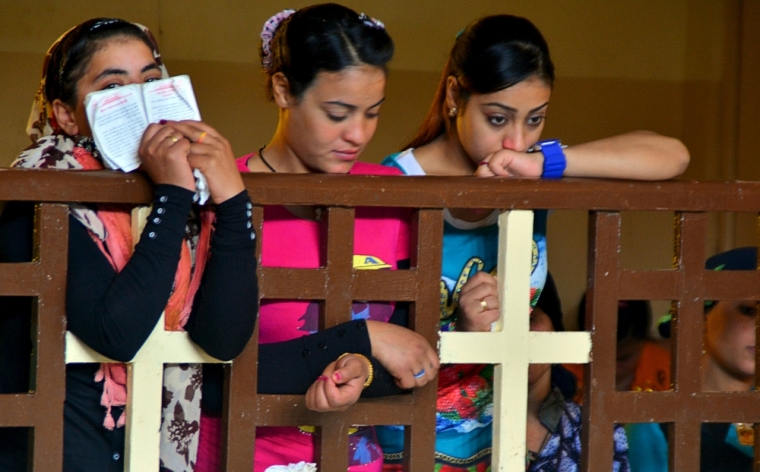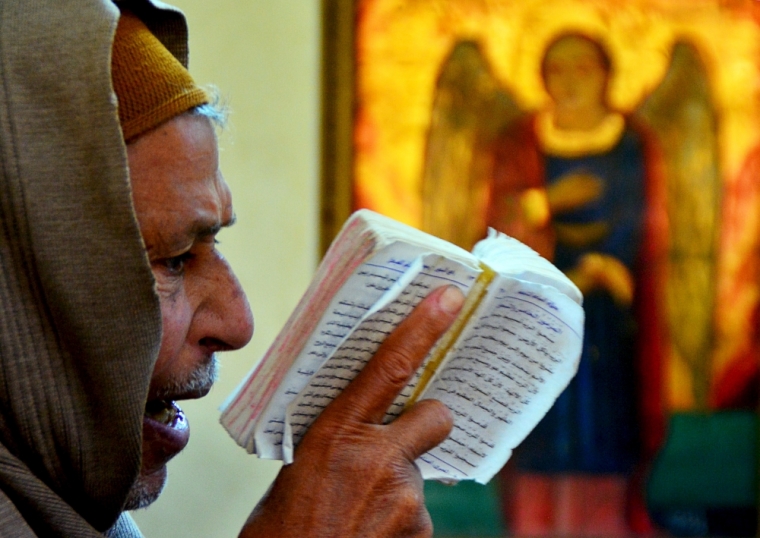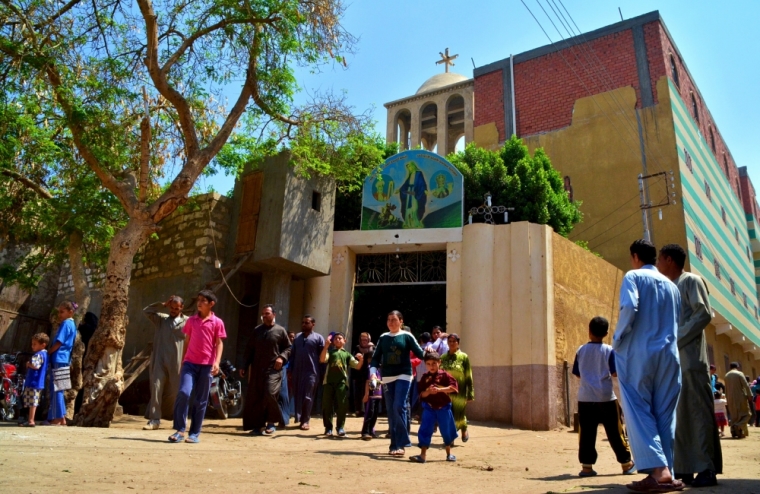 View Photos
An Egyptian Christian who was arrested in early August for handing out Bibles to Muslims at a mall is likely to remain jailed indefinitely after a judge extended his sentence and charged him with blasphemy right before he was scheduled to be released.
Medhat Ishak, a 35-year-old Coptic Christian church custodian from the Ebid village in Egypt's Minya governance, was taken into custody on Aug. 7 after he was caught handing out Bibles to Muslims at the Mall of Arabia on Oct. 6 of last year.
Ishak was initially detained by mall security and then handed over to national police, who accused the Christian man of evangelizing.
Coptic Christian activist Nader Shoukry told Daily News Egypt that the next day, a judge charged Ishak with with "inciting sectarian strife" and "harming national security." Ishak was sentenced to serve only 15 days in jail.
But on Monday, the judge extended Ishak's jail sentence an additional 15 days and charged him with another crime — "insulting religion."
"They use pre-trial detention as a punishment and there is no reason for his detention," Shoukry asserted. "His defense lawyers are calling for his release."
Ishak's attorney, Rafik Rafaat, told Morning Star News that he believes the judge will violate Egyptian law and continue to extend Ishak's sentence until the publicity surrounding his court case dies down. Once Ishak's case is out of the public's attention, Rafaat believes that the judge will try to hand him a one to five-year jail sentence.
"Inside the mall he met a young man, and he didn't know if he was a Christian or not, and he offered him a copy of the Bible and told him he should take it to know God more," Rafaat explained. "So that young man told him that he was a Muslim and doesn't read the Bible, and Medhat apologized and left."
"The mall security called the SSI [the former State Security Investigations Service, now known as Egyptian Homeland Security] and told them that a man was evangelizing," Rafaat continued. "Then they arrested him and questioned him and found a few Bibles with him."
Rafaat said that he described the incident to the judge before Ishak's hearing and explained why there is good reason for the charges against his client to be dropped. However, "the judge totally ignored all the evidence."
Although Ishak has been charged with insulting religion, Rafaat said that under Egypt's constitution, there is no criminal offense prohibiting evangelism. The lawyer added that promoting Christianity is not the same as defaming Islam.
"The word 'blasphemy' means that he was insulting the other religion, but he didn't do that, and he didn't talk about Islam or prophets or anything like that to be accused of blasphemy," Rafaat argued. "So, now we are surprised that the attorney general accused him of blasphemy when he didn't commit any act of blasphemy."
Ishak is the second Christian in over a month to be arrested in Egypt for evangelising. Three Christian men, including one 16 year old, were arrested on July 11 for handing out dates in bags that contained statements about God's love during the month of Ramadan.
As the state attorney general's investigation into the actions of the three Christian boys has been completed, the accused Christians, who were let out on bail, await their trial.
"Their case has not gone to court yet. However, the case has badly affected these boys and threatened their families financially," the boys' lawyer, Hamdy Al-Assuity, told Morning Star News. "I am against the idea of arresting people and accusing them of evangelism or taking them to jail for talking about other religions."
Many are encouraged that Egypt's President Abdel Fattah el-Sisi has spoken publicly about the dire need to reform Islam and make the religion more tolerant toward believers of other faiths.
However, Doug Bandow, a senior fellow in international religious persecution at the Institute on Religion and Public Policy, said earlier this month during a Family Research Council discussion on the eradication of Christians from the Middle East that Al-Sisi's regime is just as oppressive toward religious minorities as the regimes of his predecessors.
"Egypt has the most Christians of any Islamic country in the Middle East, around 8 million or so. They face a lot of persecution and it's been consistent," Bandow stated. "It was consistent under [President Hosni] Mubarak. It occurred under [President Mohamed] Morsi, and it occurs today under Al-Sisi."
"The International Christian Concern, in their May issue, had a very extended discussion of what is going on there. They note that basically, there has been very little improvement under Al-Sisi," Bandow continued. "He has made some public statements and made some small gestures, including for Copts that were murdered in Libya. Nevertheless, they noted that the extremist groups and restrictive laws directed at Christians are far from gone."