Cosmopolitan Magazine Lands on Sexual Exploitation 'Dirty Dozen' List; Pushes BDSM Sex on Underage Girls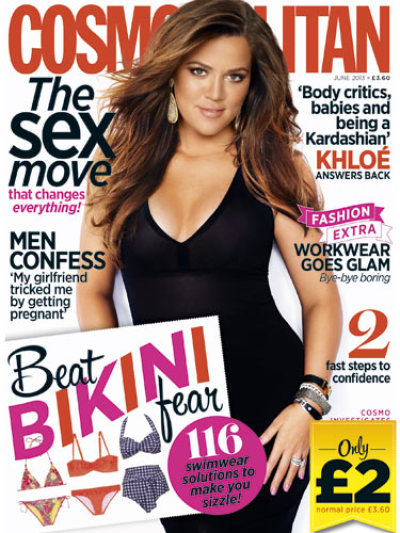 ORLANDO, Fla. — Victoria Hearst, granddaughter of media legend William Randolph Hearst, has slammed Cosmopolitan magazine for its pornographic content and disdain for Christians, especially those who adhere to biblical values.
Speaking at the second annual Coalition to End Sexual Exploitation Summit on Saturday, Hearst said the magazine originally "started as a family magazine," noting that it was her grandfather's first magazine. But then, according to her, it was hijacked by feminist activist Helen Gurley Brown.
"This is not a family feud," said Hearst. "We are not trying to censor the magazine. Just label it as an adult magazine and don't sell it to kids," she exclaimed.
Hearst explained that she was tired of some in the media portraying her battle against the magazine as "some kind of family feud," asserting that the real concern is over objectionable content.
The magazine heiress said she's not trying to put Cosmo out of business, she's just on a mission to make sure the company labels the magazine as adult material.
"The cover models are always young. It's clearly aimed at younger girls," Hearst continued. "In addition to health and beauty, they add sex positions. Very graphic sexual questions and answers."
She also criticized Cosmo's so-called sex experts who call themselves "sexologists," taking a swipe at them by asserting: "maybe" they're an "ex-pimp."
Hearst then commented on how the magazine uses words like "hot and sexy," over and over again in each issue. She cited this example to bring attention to the fact that in the United States it's illegal to sell illicit sexual content and images to minors, which she claims Cosmopolitan regularly violates.
"The problem with this magazine is not just the content, but the lifestyle it promotes," she declared. "There is no content warning. I call it the snake in the garden.
Hearst said the magazine and its leadership proclaim the belief that "If you're not young and pretty and thin, and you're not having sex, your life is over." She added that it was time to "call a snake a snake, noting that Hearst Publishing has been successful in covering Cosmo covers at Walmart, Food Lion grocery, and Rite Aid.
During an interview with The Christian Post, Melissa Henson, director of communications and public education for the Parents Television Council, said Cosmopolitan is "a big culprit of a sexualized culture."
To support Henson's assertion, the National Coalition for the Protection of Children and Families has published a report on pornography which states that "young people growing up in our overly sexualized culture are being exposed to sexually explicit material on a daily basis through network television, movies, music and the Internet."
"Children are being subjected to sexual material and messages before they are mentally prepared to understand or evaluate what they are viewing," the report added. "In addition, the majority of sex education is taking place in the media, not in the home, church, or school."
The National Center on Sexual Exploitation agrees, stating that Cosmopolitan magazine glorifies things "like public, anal, group, or violent sex in nearly all of their issues."
An anti-Cosmopolitan magazine report by Judith Reisman and Mary E. McAlister reads: "The Cosmo Girl lifestyle is not the harmless sexual adventure paradise portrayed by the magazine, particularly for tweens and teens who are still physically, mentally and emotionally immature and so unable to properly process sexually explicit messages. For the pre-teen and teen reader, Cosmo's emphasis on frequent recreational sex is anything but hamrless fun."
Haley Halverson, director of communications at the National Center on Sexual Exploitation, told CP that Cosmopolitan is on their "dirty dozen list," of products, businesses and corporations that are promoting pornography.
"We are basically arguing that no child should have to see these articles in the checkout aisle. Our goal is to have blinders for Cosmo and that it is only sold to those who are 18 years old or older," said Halverson.
Asked if there were more important organizations or companies to go after, Halverson replied, "while it might seem mainstream in some respects, it can draw people into deeper areas of pornography, and it's blatantly targeting young girls and encouraging them to be sex objects for men."
Halverson argued that the magazine merely encourages young women to be at the service of men and finding their sole identity in getting and keeping a man, "which promotes bad values."
She added that the campaign to raise awareness about Cosmopolitan has been successful and that once parents understand the content in the publication they agree with their efforts. Halverson cited several polls that show a majority of Americans agree with the position of the National Center on Sexual Exploitation and their effort to restrict minors access to the publication.