Courteney Cox Divorce: Court Finalizes Divorce From David Arquette (VIDEO)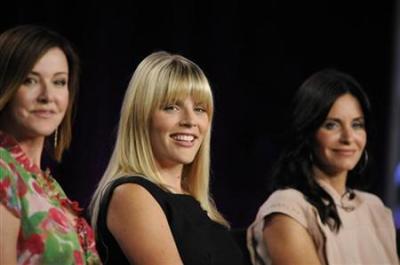 Courteney Cox's divorce from David Arquette has now been finalized following their split in October 2010.
Their split came nearly three years ago but the couple did not officially file for divorce until June 2012.
However, despite their break up their split is reported to have been amicable and both tried to conclude the divorce reasonably with the other as soon as possible.
According to People magazine, the Los Angeles Superior Court entered a final judgment for the divorce this week, which officially handed the couple their divorce following 12 years of marriage.
Divorce documents have described that 38 year old Cox, and 41 year old Arquette agreed that they would share joint legal and physical custody of their eight year old daughter, Coco.
In 2010, the pair issued a statement about their decision to separate, saying, "The reason … is to better understand ourselves and the qualities we need in a partner and for our marriage."
They previously tried to repair their relationship but were unable to work through their problems.
Cox and Arquette married in 1999 and daughter Coco Riley Arquette was born in 2004.
In October 2011, Arquette told radio host and shock jock Howard Stern, "Whoever I'm with has got to accept this relationship: that I love her and she's my best friend. We love each other. We're really dear friends with each other. I know that's hard for people to understand, but you don't have to go into battlegrounds."
The couple was co-executive-produces on ABC's hit series "Cougar Town," which features Cox as a recently divorced single mother. Last year ABC made the decision to release the show to cable channel TBS.
Here is a video from last year after David Arquette filed his divorce papers: