CoverGirl Picks 'CoverBoy' as Its First-Ever Male Makeup Model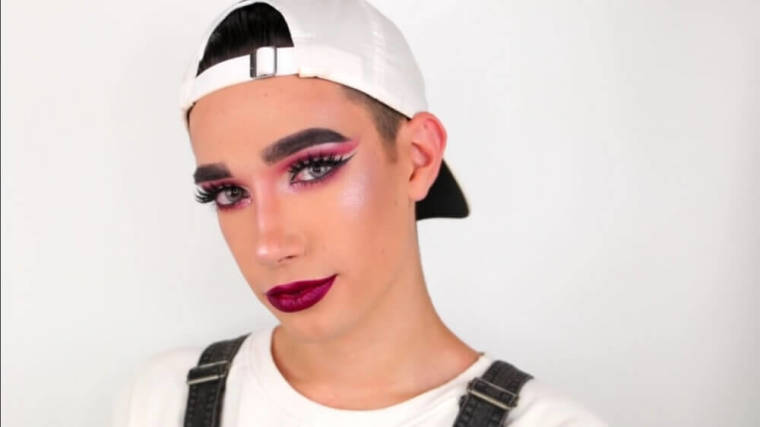 American cosmetics brand CoverGirl has chosen its first-ever male model as its official ambassador, in the face of 17-year-old YouTube star and New York-based makeup artist James Charles.
Yahoo Beauty reports that Charles, who hails from Bethlehem, N.Y., is a high school senior with over 428,000 Instagram followers, and is active on several social media platforms, such as YouTube, where he posts instructional videos on beauty styles and products.
"I am so thankful and excited and cannot wait to show you all what we have in store," Charles wrote on Instagram, announcing that he will appear in ads for CoverGirl's new product So Lashy! by blastPRO Mascara.
In another message he added: "I started my Instagram one year ago to inspire others and as an artistic outlet to challenge myself creatively. I truly hope that this shows that anyone and everyone can wear makeup and can do anything if you work hard."
He has been welcomed by other prominent CoverGirl ambassadors, such as singer Katy Perry, who posted an image of herself with Charles on Instagram, and wrote:
"Honored to have the pleasure to announce the very first COVERBOY, James Charles!"
CoverGirl said in a statement that it chose Charles to promote So Lashy, because the product is designed to work on all lash types.
"All of our CoverGirls are role models and boundary-breakers, fearlessly expressing themselves, standing up for what they believe, and redefining what it means to be beautiful," the company said.
"James Charles is no exception. One year ago, he boldly chose to launch his Instagram to the world, using transformative, dynamic makeup looks to showcase the many facets of his personality, serving as an inspiration to anyone who might have been afraid to do the same."
The topic of gender confusion and transgenderism has been the subject of much controversy in the United States, with conservative voices such as the Benham brothers speaking out against movements that seek to teach children that they weren't born male or female, but instead can choose what gender they want to be on any given day.
"From the hippie sexual revolution of the '60s to the gender unicorn today — our school rooms are the fertile soil for godless government agendas," the Benhams wrote in a Facebook post back in August.
"Their main target is to eliminate any and all moral standards. This allows those pushing the agenda to rebuild society in man's image — not God's — with government as the ultimate giver (and taker) of our rights," he added.
In response to an online video released earlier this month that teaches children "some people aren't born boys or girls" Jason Benham urged pastors to speak out against such "nonsense" that seeks to "brainwash" kids.
"This type of nonsense has got to be called out. It has to stop. We can't let our kids get brainwashed like this," Benham said.