Craig Morgan Says Faith Sustained Him After Son's Death: 'Christ Was There the Whole Time'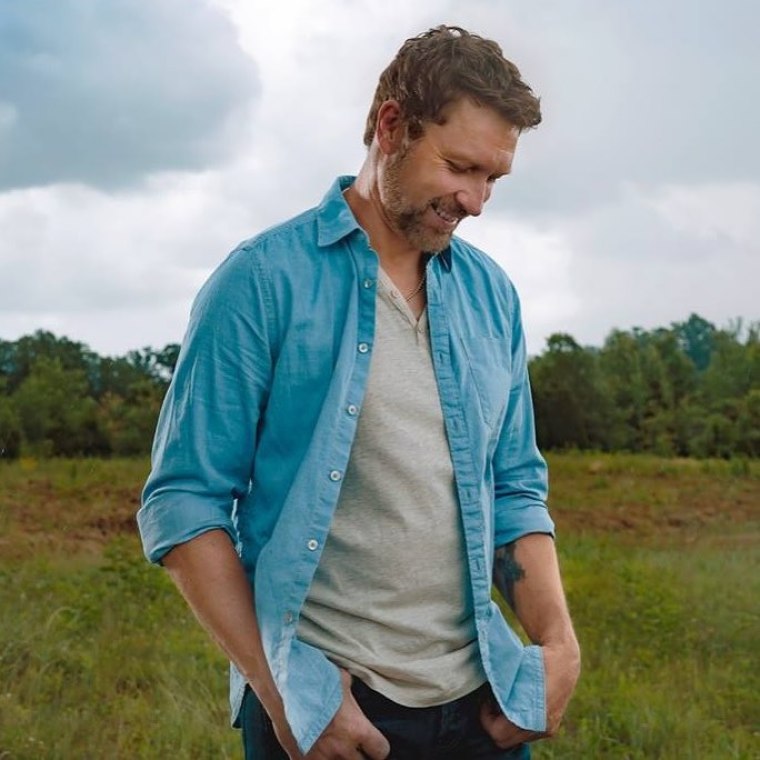 Country star Craig Morgan has shared how his faith sustained him after the death of his 19-year-old son and why his family now wants to use their platform to remind others that God is "ever-present and ever-loving" even in the face of tragedy.
In 2016, Jerry Greer went missing following a tubing excursion on a Tennessee lake. One day later, police recovered his body. According to reports, the teen collided with another person on the water and, although wearing a life jacket, failed to resurface.
Craig Morgan, an army veteran-turned-country singer known for hits like "That's What I Love About Sunday," told The Christian Post that while his son's death was the "hardest thing" his family has ever experienced, their faith has carried them over the last two years.
"It's only through our faith that we're able to navigate these adversities," he said. "We know God is real, and we think eternally. As Christians, we try to focus on the eternal life more so than the life here on this Earth, so that is the only way that I'm able to deal with it, knowing that my son was saved and he had a faith in God."
While Jerry's life was unexpectedly cut short, his passion for Christ made a lasting impact on those around him, Morgan recalled.
"A gentleman who met Jerry for 15 minutes came up to me after his death and said, 'That boy changed my spiritual life,'" he told CP. "My son was not an openly spiritual, vocal person. He was a saved young man, but he was also a 19 year old who experienced all of the things a young man in college would experience. To hear he had that impact on that man was so inspirational and motivating."
The pain of losing a child, Morgan said, was deeper than anything he'd ever felt. In the days following Jerry's death, the best advice he received was to simply breathe.
"The day after our son drowned, a friend of ours — whose son had also died — told me, 'Right now you need to focus on breathing because you're going to find yourself losing your breath,'" Morgan said. "He told me, 'Just breathe and know that it's minute by minute. One day you'll wake up and you'll think about your child, you will miss him and love him the same as you do other children. Because right now this is all you'll think about, this is all you'll focus on, and it's gonna be difficult, but you will find joy, because God is real.'"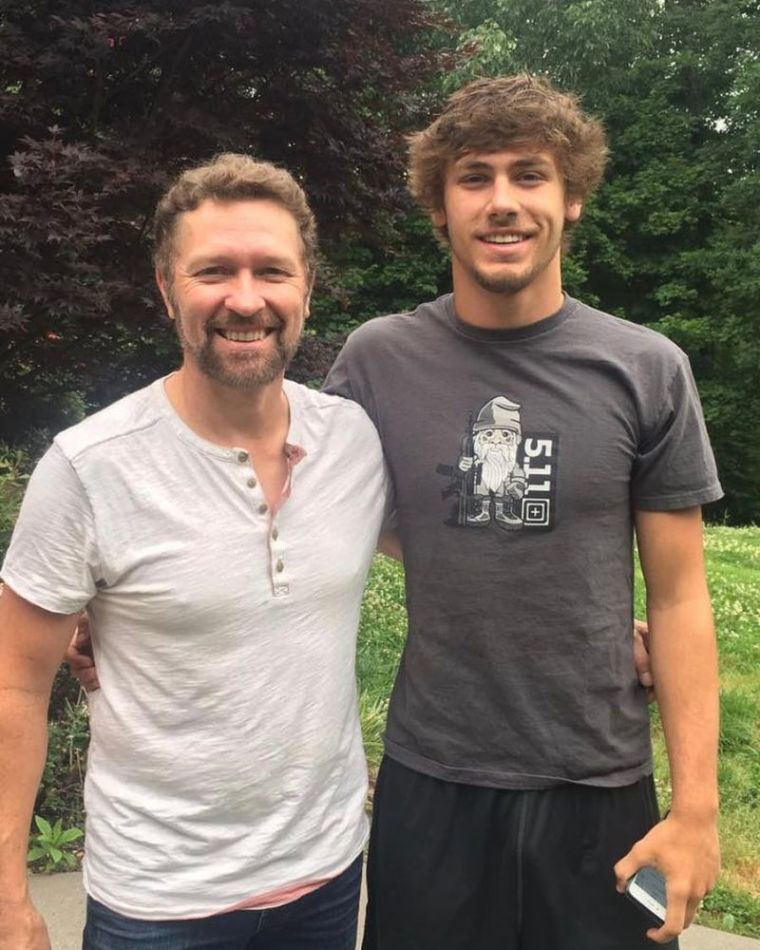 Now, Morgan, his wife, Karen Greer, 50, and their surviving three children (Aly, 29, Kyle, 26, and Wyatt, 20) are using their platform to inspire others to live every moment for the glory of God.
The new UP TV docu-series, "Morgan Family Strong," follows the family as they run The Gallery at Morgan farms in Tennessee, selling homemade spoons, bowls and other wood-crafted goods — a hobby Morgan initially turned to as a way of coping with his loss. Cameras also capture the family at home and Morgan's life on tour, all while highlighting the family's commitment to their faith.
"I've professed my faith from the stage for the last 17 years of my touring life," Morgan said. "I've never hidden my faith, I've never denied it, and it's very prevalent in the show. My whole family is that way, we're a very spiritual, close-knit family. We felt like we had the opportunity again in light of having lost our son to inspire people and hopefully motivate audiences to want to do good."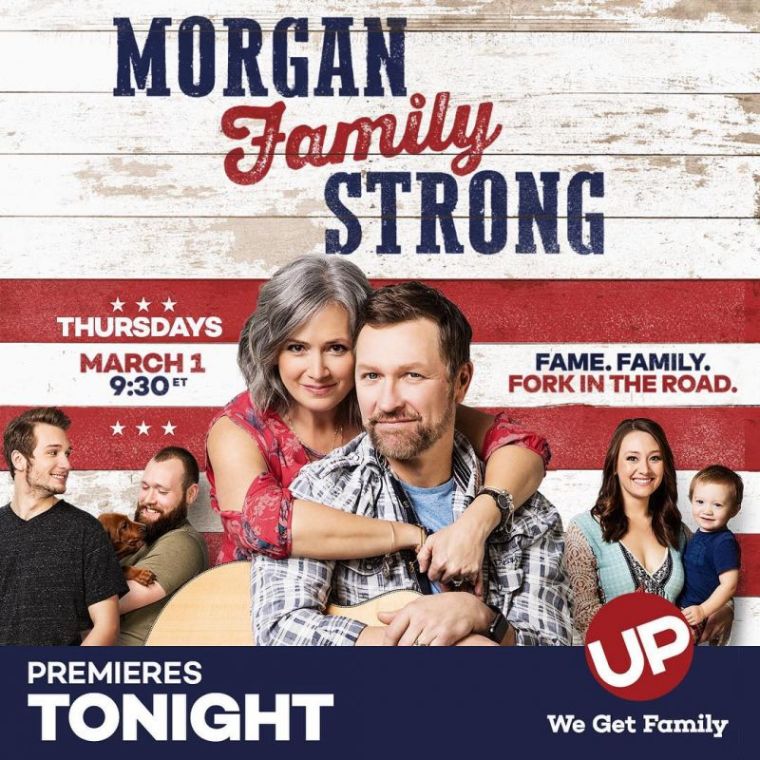 While he's a chart-topping country artist, Morgan, who is also a 17-year U.S. Army and Army Reserves veteran, said audiences will be surprised to see just how down-to-earth his family really is.
"I don't have a gardener, I don't have someone taking the garbage out for me, it's me and my family making everything that goes in the store," he said. "We also share the same heartaches that other families share. I'm not like this big celebrity who has all these people doing stuff for me. I just sing for a living. This family goes nonstop at something when they set their mind to it; we don't think about failure."
Filming "Morgan Family Strong," Morgan said with a chuckle, not only brought his family closer together, but showed them just how "abnormal" they really are.
"I never realized how abnormal we were, especially in today's society," he said. "We profess our faith, we lean on it, and we confess on it, and we depend on it, and that's not the social norm."
Morgan told CP that ultimately, he hopes "Morgan Family Strong" will inspire audiences to "love hard and work for your family, yourself, and your community, and all in the name of glorifying God."
"I want them to watch this show and know God is real," he said. "What we're dealing with as a family right now is the hardest thing I've ever experienced, but Christ has been there the whole time. Christ sees everything, He knew this was coming, and He's with us as a family. My objective is to not let Him down."
He added, "I hope that when people watch this they're inspired to know that God is real in the good, but He's even more real in the bad times. He's ever present and ever loving."
"Morgan Family Strong" premiered March 1 at 9:30 p.m. EST on UP TV.