'Creation Festival' 2012 Kicks Off Largest Christian Music Festival of the Year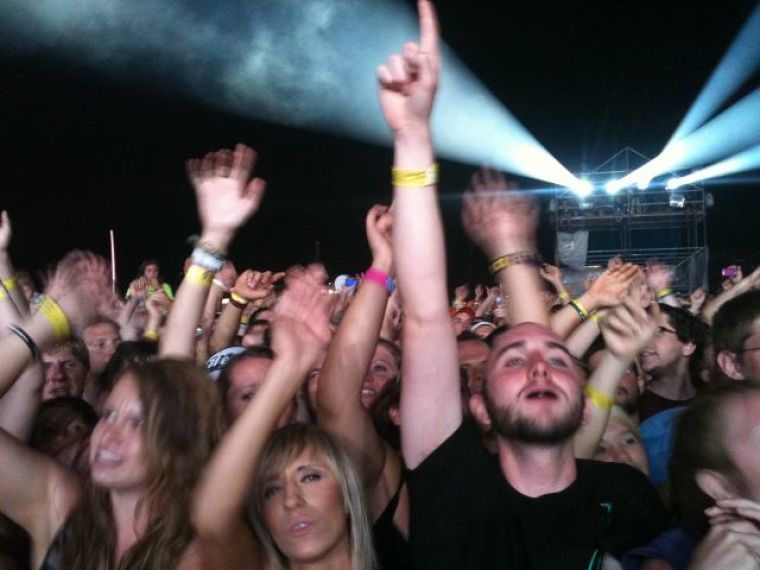 The largest Christian music festival in the United States kicks off Wednesday at the Agape Farm in Mount Union, Pa., and will run until June 30. The festival includes four days of music, Christian teachings, baptisms, and fellowship.
"The highlight of your summer... maybe your life!" is the slogan for Creation 2012 Northeast, and the main music acts include: Switchfoot, Thousand Foot Krutch, Tenth Avenue North, Crowder, Red, Newsboys, Chris Tomlin, tobyMac, and dozens of other artists. Guest speakers for the four-day long festival include: Reggie Dabbs, Tony Nolan, Brian "Head" Welch, Anne Beller, and many others.
"It is so much fun to see people arrive at Creation! Some arrive ready to sleep under the stars; others come with their tent or their RV. Lots of the groups come 'loaded for bear!' Some the sites are amazing with big tents for cooking, showers, stoves and wood for the campfire. People come to praise the Lord from all over the Northeast and even across the globe," says the official Creation 2012 website.
"Through the years we have seen over and over that Creation is far more than bands and camping. Creation is an opportunity for God to do a work your heart and life. Creation is a great place to allow God's Holy Spirit to renew and release and focus you on following and being a disciple of Christ," the website adds.
The Northeast festival run will be followed by Creation 2012 Northwest from July 18-21 in Enumclaw, Wash., and features many of the same artists and speakers. The very first Creation Festival was held in 1979, organized by Harry Thomas and Tim Landis.