'Creflo Dollar Highway' Proposal to Honor Megachurch Pastor Upsetting Georgia Residents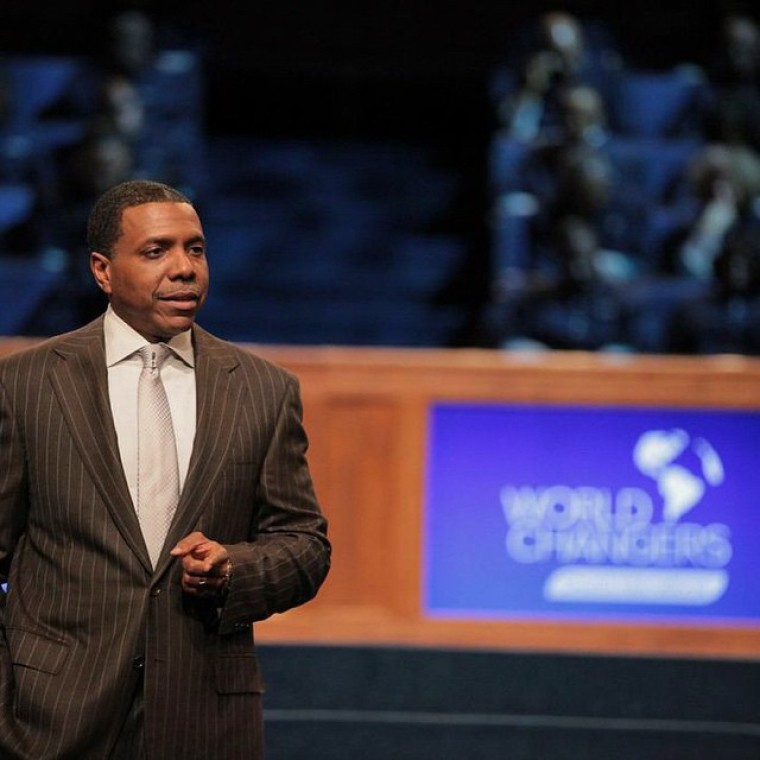 Pastor Creflo Dollar may have a portion of an Atlanta highway named after him, but some south Fulton County, Georgia, residents and business owners believe that neither the megachurch pastor nor the highway in question deserve the honor. They want lawmakers to take their proposal and hit the road.
"Oh Lord have mercy, good God almighty, Lord no," said one area resident to Atlanta's WSB-TV 2. "He's [Dollar] not meeting the whole community's needs in order for this right here to be named after him."
State Sen. Donzella James, D-Atlanta, is the lawmaker pushing for the proposal, Senate Resolution 805, which calls for a portion of Old National Highway to be named after the televangelist. James, who is a member of Dollar's megachurch World Changers Church International, feels the pastor and his ministry are worthy of the honor.
"This is a church that's doing things in the community to make things better," said the senator. "So many people have requested this, not even people who go to World Changers."
One issue for area business owners is that Old National Highway has a bit of a split personality. A dark side that is riddled by violence.
"Once the sun goes down, Old National is a different place," said Marcus Coleman, a community activist, to WSB-TV 2. "Once Bible study and Sunday service is over, it's a different place."
What Coleman might be referring to is the crime that has recently plagued the area. A Kroger grocery store situated on Old National Highway experienced 22 violent crimes last year alone, the local news station reports. 
"It's asinine to think about dedicating a street where the blood is still flowing on the street," Coleman said.
Business owner Greg Brown feels that Dollar's megachurch has isolated itself from the happenings along Old National Highway. "I think they have their own island on Old National, and there's the rest of Old National and the rest of Old National is not indicative of what's going on around his [Dollar's] place."
James, however, defends her proposal and challenges detractors to vet Dollar's community outreach for themselves. "For 30 years they [World Changers Church] have invested in the community when the whole street was boarded up. They have a free food and clothing bank and give away school supplies throughout the year," she said. "To the naysayers, perhaps they should go look on their website or send someone over there to investigate."
This is not the first time that the megachurch pastor has made headlines. His efforts to acquire a $65 million Gulfstream G650 jet through a crowdfunding campaign last year, which called for 200,000 people to donate $300, sparked controversy, as previously reported by The Christian Post.
Dollar eventually abandoned the campaign, but the board of directors for World Changers Church International said, in a statement posted on the website of Creflo Dollar Ministries, it intended to eventually purchase an aircraft.
The Christian Post contacted World Changers Church International for comment on the proposed highway dedication, but did not receive a response by press time.