Cross-Dressing Day Causes Stir at Milwaukee Elementary School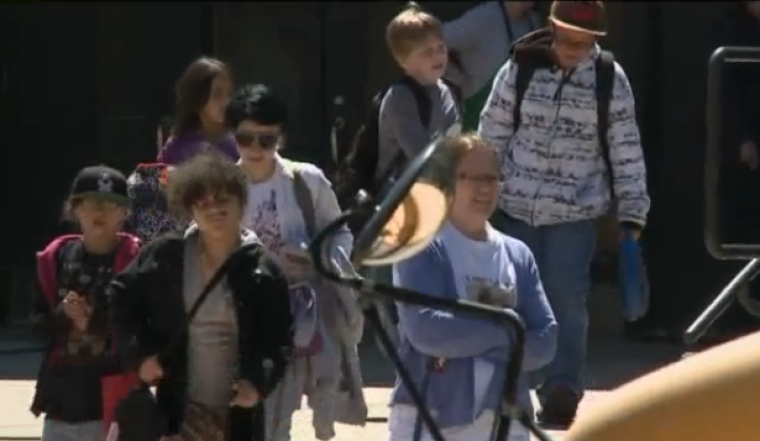 A Milwaukee, Wis., elementary school has come under fire from parents for encouraging children as young as five years old to cross-dress in celebration of an event billed "Gender-Bender Day" at the school last Friday.
Some parents, who charged that the Tippecanoe School for Arts and Humanities was promoting homosexuality, protested and kept their children at home that day, according to a Fox6 report.
One mother, who did not want to be identified in the report, said she was "speechless" when she first got the flyer from her son announcing the event and she thought it was "creepy" and "ridiculous."
She said she kept her son home when he told her, "Well no, I have to go to school because the principal said we have to dress like a girl."
"I do not want to send my son to school dressed up like a girl, as simple as that. He is only seven years old," said the worried mother.
The principal maintained, however, that the idea for the event came from students in the school council and was supposed to be fun. But parents disagreed.
"I think it's just teaching them the wrong lesson about gender. If you're a boy, stay a boy. You shouldn't have something like that at school," complained Sam Ward whose child attends the school.
While the school stressed that the event was voluntary, when parents first received notice of the "Gender Bender Day," they complained to the principal and the school renamed the event "Switch It Up Day." The concept of the event, however, remained the same – females would dress like males and males would dress like females.
"They might as well call it 'Transgender Day,'" said Deidri Hernandez, whose 7-year-old son attends the school. She said she was worried that the event was designed to promote homosexuality to very young children.
In the end, when "Switch It Up Day" finally arrived last Friday, only a few students participated and it was mostly the teachers and other adults at the school that switched it up.
Terence Falk, a member of the school board, accused the critical parents of using their children for "political purposes."
"My son-in-law remembers having the same kind of day in a Lutheran school in Sheboygan. This is nothing new. I don't think the kids were thinking about sexual orientation," he said.
But a spokesman for Milwaukee Public Schools, Tony Tagliavia, confirmed that the day had caused concern among both parents and students.
"There are undoubtedly children at the school who felt like they had two bad choices – either dress up as the opposite sex, which might make them feel uncomfortable, or dress normally and be out of place with the rest of the school, which might also make them feel uncomfortable," he said.